Representative photo: Andrea Piacquadio/Pexels
by
Arundhati Chatterjee
Career
September 3, 2020
How to make money online from the comfort of your couch
"If you're good at something, never do it for free"
Back in the '80s, my father decided to use the term break between his engineering semesters to make some money. He became a maths tutor. He earned some cash to buy himself a bike, and found the love of his life, my mom (his student). It was a double bonanza for both parties. Decades later, the internet has made everything far easier. You can find love one swipe away, and make money online in less than 10 clicks.
The lockdown shook up all our career plans and made re-skilling and up-skilling an important part of our lives. The economic downturn on the other hand forced us all to relook at our spending, saving and earning patterns. It also pushed us to become more resourceful.
Cue the laptops, phones and couches that are ready and available to help us make the most of our abilities — you can now turn to your reservoir of knowledge and hobbies to make money online.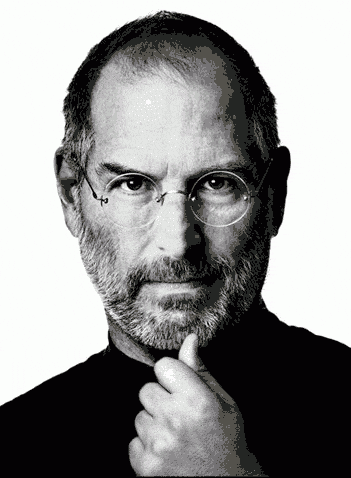 Do you play an instrument, and belt out originals at New Year parties? Compose online tutorials and teach others.
If your mom-made brinjal pickle is the talk of the lunch hour at work, encourage her to kick off a delivery service or start a YouTube channel with her.
Exercise, wear makeup, play games, empty your closet… rest assured, there are more ways to make money online than there are ways to embarrass yourself on work Zoom calls.
To help you dodge any incoming financial burnout, we scurried through the world wide web of classifieds to help you make money online in times of crisis or otherwise.
PS: We must warn you that the competition out there is lethal because our generation has certainly taken Joker's words seriously, "If you're good at something, never do it for free".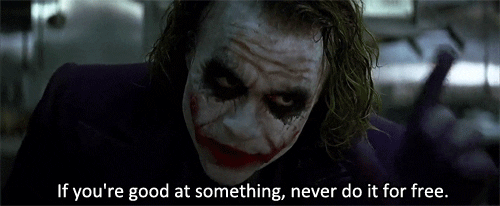 Sign up for dictation tests that pay
Ever spotted stenographers outside Tis Hazari or in courtroom dramas, and thought you could type your life away too? Well, you certainly can, for good money. So instead of typing a 5,000-word angry Whatsapp message to your partner, whose only response will be 'okay', channel your energies towards something far more productive.
Several websites are dedicated to transcription jobs that pay you on an hourly basis. It may not help you build a fortune, but it's a start.
Tips
Install Grammarly for instant grammar and typo fixes.
Keep typing, don't pause to re-listen. Once you complete the transcription, go back to fill the gaps.
Choose projects that do not require specialisation. For instance, medical transcription jobs generally need a basic level of medical proficiency.
Practise and increase your typing speed on ratatype.com
Register on TranscribeMe and GoTranscript
Additionally, you can also look up transcription jobs on LinkedIn, you'll be amazed at the opportunities available.
Lead that 'carefree' freelancer life
In our dictionary, a freelancer is his or her own boss, works in pyjamas and doesn't face Monday blues.
We tend to ignore the struggles, instability and insecurity that tags along. But if you can stick it out, and build a network, you're in for happiness. A ray of hope: As per a survey released in 2018 by PayPal, freelancers in India, on an average, earn about Rs 19 lakh per year. 
Pinch yourself and read again. We did too.
Register yourself on websites such as Fiverr, Truelancer, Hiresine and start providing your services — marketing, graphic design, voiceover, content writing, there's a job for everybody out there.
"My full-time job is working on multiple projects on Fiverr. Having said that, it's tough for a newbie with no reviews and ratings to get gigs. But once you get your first job, things become fairly easy," says content creator Tanmay Das, who has been on the site for almost two years now.
Penny for your thoughts
If only Pinky chachi and Munmun maasi had used their vishesh tippani to make money online, they could have overtaken Jeff Bezos's net worth by now.
The inter-web is mushrooming with companies that value your feedback and opinion more than your mummy-daddy or younger siblings ever did. They'll even go the extra mile to pay you for your grey matter.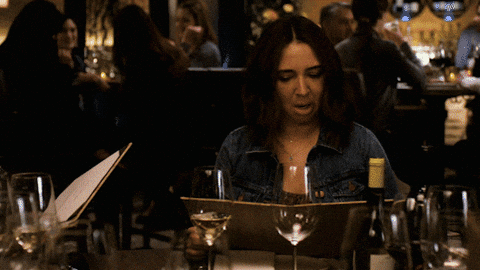 Mobrog.com: The UK-based portal pays between Rs 30 and Rs 250 for every completed survey form. Thankfully, these surveys don't demand technical knowledge in any field. The generic forms ask for your opinion regarding products and services to help the companies serve their clients better.
On Viewpointpanel.com, you can earn up to Rs 500 for every successful survey completion. Most forms are customer-service oriented and will use your recommendations and thoughts to evolve a product.
Don't we all have strong opinions on the speaker that stopped blaring the way it's supposed to, or the IRCTC bots that make us want to cancel our trips anyway?
Ctrl + V some hard-earned money
Hulling peas to make matar paneer for my entire khandan is tedious, period. But if somebody paid me to do that, I'd jump at it.
Similarly, copying data from one form to another sounds dreadfully monotonous, but not if it makes it easier to add more things to the shopping cart.
Online Copy Paste encourages people to make money from the comfort of their couch without exploiting too much brain space. It's a three-step process. Log in, copy data from existing forms and paste it onto new forms on the site. And repeat. For every 5,000 completed forms, you will make Rs 10,000.
PS: It doesn't even require typing. All you have to be careful about is copying the correct information.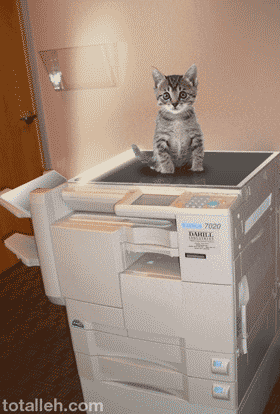 Resell to replenish your account
There's a reason we buy seven pairs of jeans and a dozen tops yet wear only three of those on repeat mode. It's a long-term investment. Either they'll spark joy when you start wearing them and make you feel like you have a new wardrobe, or you can resell them online and enjoy some cash rewards. Purchasing preloved fashion is the most sustainable way to shop, so you'll be contributing to an industry with a conscience.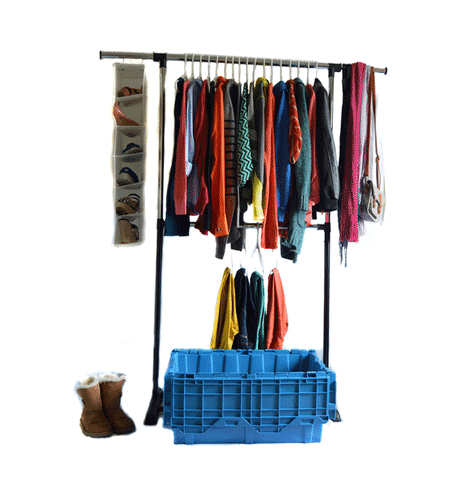 Either way, it's a win-win situation.
And it's not limited to your closet. De-clutter your kitchen (yes, that brand new mitten you bought during Banana Bread season) and your desk to pile up some moolah.
ThredUP: The second-hand apparel and accessories website features a long list of 35,000 approved brands, from Gucci and Armani to H&M and Vero Moda. Send them your clothing and accessories (make sure they are in mint condition) and relax.
Two words for you: hassle-free.
The site has a team of photographers to shoot and enlist the products. You can choose two ways to receive the money – either when you submit your items or when it's sold. The latter may earn you a bit more. Like philosopher Jean-Jacques Rousseau said, "Patience is bitter, but its fruit is sweet."
E-Bay: From cars to hot wheels, you know you can sell almost anything on the internet's OG auction house.
Rebag: Fashionistas can have a tough time parting with their bags, but imagine being in a real-life enactment of Confessions of a Shopaholic.
Follow this four-step process:
List the designer, year of purchase and mention any noticeable wear and tear.
Shoot a bunch of photos of the item.
Mail them and wait for authentication.
Receive their quote, and make some money.
Pro-tip: They only accept high-fashion, luxury brands.
Play, win, repeat
"Are you gambling? Is this legal?"
My folks, friends and colleagues couldn't quite comprehend my "gambling tendencies" when I spent an hour every day before each IPL match on Dream 11. Fortunately, high courts in Punjab, Haryana and the Bombay High Court came to my rescue.
In 2017, the high courts ruled in favour of the company and stated that playing the game involves "superior knowledge, judgement and attention". The Court also held that 'the element of skill' had a predominant influence on the outcome of the Dream 11 game.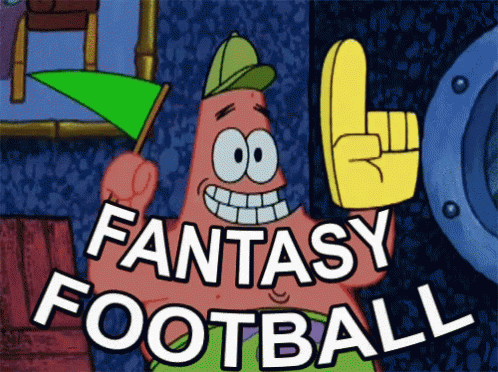 Sure, my winning streak may not be one to boast about, but seasoned players do make enough to buy the next Apple release. If you're a disciple of cricket and football, perhaps making teams and predicting the game's outcome on Dream 11 can be an exciting obsession.
Other online gaming platforms that can turn your passion into profession are WinZo (Carom and Ludo) and Rein Games (Real 8 Ball Pool).
Make your film debut(ish)
If you've been the designated MUA and baker for all your peers, it's time to share your knowledge with the world.
What may start with basic tutorials on IGTV and YouTube channels can flourish into sponsored content and brand campaigns adding the label of YouTuber to your resume. Of course, it's not as easy as "Beta, uncle ko mimicry karke dikhao". Monetising your content requires the attention of a hawk, patience of Karan-Arjun's mother and a fair share of brain busting.
Beware: it's a slow and steady process.
Dos:
Sign up for the YouTube Partner Programme, which unlocks special features (requires your channel to have at least 1,000 subscribers and 4,000 watch hours in the last one year).
Make an AdSense account, plus create advertiser-friendly content. Avoid risque content.
Create a merchandise shelf (only if you have 10,000 subscribers) and you can sell merch via YouTube.
Facilitate tie-ups with brands to create sponsored content. Go on, influence.
Get cooking
You're the Ritu Dalmia of Regal Residency. "Bhabhi, itna achha khaana kaise bana lete ho aap? Aapko dabba service start karna chahiye."
Yes, listen to your neighbour the few times they actually plant seeds of productivity.
With Raju Chinese MIA during lockdown and dabbawalas on the DL, we are tired of the same dal-chawal every day. We look at you to share your culinary gems with us so that we can tame those hunger pangs and you can make money online.
Be the next Nisha Madhulika on the block, and you might just find a fanboy in Diljit Dosanjh, a self-confessed Madhulika fan.
Swiggy Daily: Last year, the food delivery giant started their new app, Swiggy Daily, to deliver home-cooked meals. It's the Amazon of home food as it also let you access home chefs on portals such as Dial a Meal, Homely, Fig and iDabba.
Conosh: This Bengaluru-based food delivery start-up allows home chefs to share their delicacies with people. On the portal you can also live stream the cooking process and teach people how to cook.