A still from The Office
How to survive the final hour and be productive at work
It's possible — even without 7 cups of coffee
What's worse than being stuck in an elevator with your boss after a bad day at work? Also worse than ageing while stuck in Bengaluru's bumper-to-bumper traffic? That dreadful final hour between 5pm and 6pm on a workday.
The slow motion sequence that no K-serial could prepare you for. It's that awkward hour when you successfully scroll through your Facebook, Twitter, Instagram, Snapchat and LinkedIn feed in under 3 minutes.
Often it feels like watching Martin Scorsese's The Irishman. In slow motion.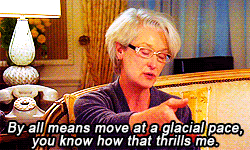 That final hour doesn't always have to feel like the world's slowest one. You've completed your tasks; pat yourself on the back (because your boss never will) and follow these productive practices to make the most of the last hour.
Break free:
Unless you're ISRO's Vyommitra, the female humanoid robot, you deserve a break between lunch and 6pm. Drop everything you're doing, including staring at the same email for 20 minutes hoping that Father Time channelises his inner Usain Bolt.
Drink water or water those succulents on your desk. Use the washroom, clock in at least a few hundred steps, go for a walk and take a colleague along, but don't discuss work. The point is to vacate that chair of yours. And when all else fails, turn to the power of a strategically timed snack.
Prepare to tie up loose ends:
Knowing that you have some unfinished business to take care of the next morning adds momentum to the new day.
Psychologists are in on this slacking routine too. According to the Zeigarnik Effect, we tend to remember incomplete tasks or events more easily than our accomplished ones. Use this theory as an excuse to stop doing whatever you're trying to accomplish and instead, make a list of half-done things to resume the next morning.
Planning the first hour of your following workday makes you start the day in a good mood. And a productive start amplifies the chances of being happy all day long, except for that godforsaken last hour.
Marie Kondo your mailbox:
If Adobe's survey results are to be believed, the average person checks work e-mail more than three hours each day.
You might as well make a productive event out of this act. Organise email; it doesn't demand unwavering focus and makes you look genuinely busy. Unsubscribe from those Amazon newsletters you never open.
Label the emails: important, personal, spam, miscellaneous. 
Mark the ones you need to reply to first thing the following morning.
Schedule a meeting that can happen over an email:
Curse them as much as you will, but they have the potential to make time fly. Of course, by late afternoon, you aren't at your productive best.
But the morning grogginess is gone. So you are certainly in a better mood. This is when you're the most conducive to freewheeling brainstorms.
Remember Michael Scott calling everybody to the conference room to discuss all things sundry? Yes, that's the vibe you should go for.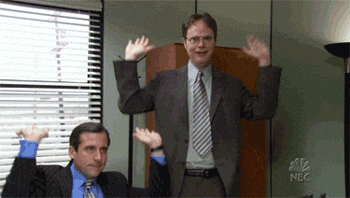 Also, it's an excuse to order in snacks and talk about irrelevant things like how to co-exist with a ghost in your house.
Ace the art of pretending:
It takes years of method acting to ace this game. But once you've learnt it, you can topple Meryl Streep's Oscar nominations record in the first quarter itself.
Firstly, look busy. Have multiple work-related tabs open. Bury your face into your planner. Make a list of your monthly expenses.
Plan your weekend, long weekends and vacations. Yawn and stretch for realism.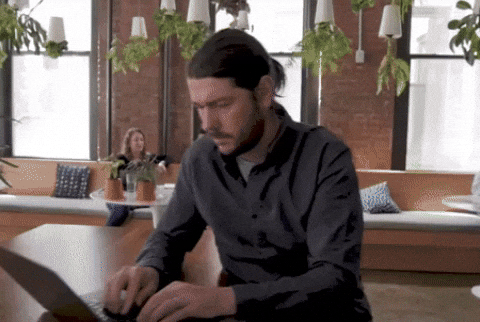 For the master stroke of brilliance, ask your boss a work-related question. It shows that you have work on your mind even at 5.30pm, and you're already making your boss feel bad for being a slacker.
Run errands from your desk:
Sure you've been called an armchair activist at some point in life. Live up to that tag. Use the final hour to dream big. Be the Martin Luther King that you secretly are, and go ahead, troll the trolls on Twitterverse.
If you want to be more tangibly useful, place that Big Basket order to dodge the fourth consecutive dinner of papad ki sabzi. Pay your bills.
A little retail therapy never hurt anybody either. Zara newsletter just dropped glimpses of its new lingerie collection. Activate incognito mode, and fill the cart. You'll be surprised when two packages arrive the next week.
One for your boss too. Guess who else was indulging in some retail therapy?