Photo: Freepik
I never thought I'd miss going to work, but here I am, eating my words.
Yes, I'm looking back fondly on eating cold leftover Chinese from my dabba
I miss going to work. There, I said it. Admitting that you miss going to work is like being in school and saying you think your organic chemistry teacher – the starched sari-clad Mrs. Srinivas – is cool. These are things that make you the opposite of well, what Mrs. Srinivas was.
Starting to whine about the approaching Monday on Friday evening — that's normal. It means you are the average slightly disgruntled employee, who recreationally cribs about Monday mornings.
In a pre-Covid world, Monday meant going to office, which meant hours at a desk in sub-zero temperatures, and of course, the draining commute that made you feel like the day was over before it began.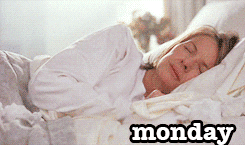 But once you showed up, it wasn't half as bad as it had seemed earlier in the day. Thanks to catchups, coffee breaks and communal dabbas.
The "It wasn't that bad after all" sentiment is what most professionals are experiencing during this never-ending forced WFH.
Baking banana bread might make my kitchen smell like a culinary wonderland, but it has nothing over the sheer excitement I felt when I opened my dabba to find leftover Chindian food instead of the dry moong I was expecting.
Though my meme archives are bursting at the seams, I really miss my colleague's horrible sense of humour, and all the times she would blurt out her inside thoughts in front of our editor, only to disintegrate into a pool of embarrassment three seconds later.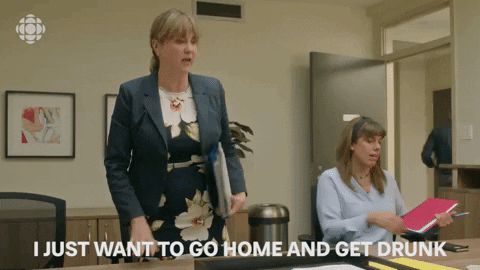 And honestly, I would even put on a bra and keep it on for a duration longer than the weekly Zoom call to be able to pet the puppies in our office building.
So, yes, I miss going to work, and all the little things that would make my time at work special.
It's not just me, and it's not just nostalgia for things we can't have right now. Stanford economist Nicholas Bloom, widely known for his research on the benefits of working from home, says that this model might not be the best idea in the time of Covid-19 – "We are home working alongside our kids, in unsuitable spaces, with no choice and no in-office days. This will create a productivity disaster for firms."
He also went on to highlight that in-person collaboration with colleagues and face-to-face meetings are essential for creativity and innovation. "I fear this collapse in office face-time will lead to a slump in innovation," says Bloom.
Our readers, and IRL Tweak family are on the same page and shared the strangest things about work they never thought they'd miss — all we can say is #relatable.
What I miss about going to work
"Leaving office around 8pm, and working only for nine hours a day instead of the average 14-hour-long workday during work from home." – @noabsonlycheeks
"The stress! I prefer work stress over housewife stress." – @exotic_kitchen_by_deepika
"I miss the sound of the office environment. I go online and play sounds to try and replicate the setting." – @priyance_agarwalla
"I would have to say the work culture. Just because you've gotten up from your bed and have come to a "dedicated" place to work would make you feel a lot more productive.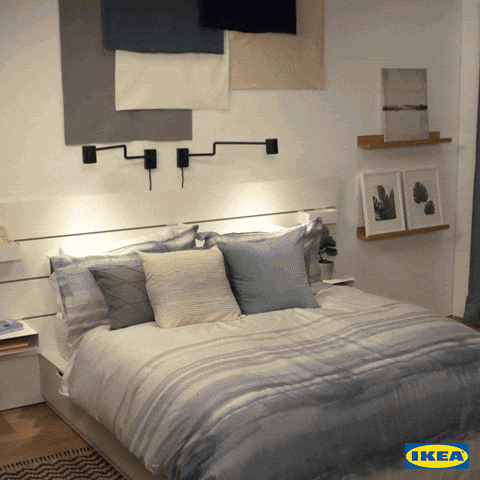 The motivation would be – the faster you finish work, the sooner you go to your bed. But now, the bed is always there, welcoming and posing a threat to your productivity." – @adiarorafr
"I miss having a routine, being surrounded by similar minded people, and planning the future with them. I also miss bossing them around. Oh, and I really enjoyed dressing for work. Now, I just wear my pyjamas all day." – @dessertlane.india
"I miss interacting with people face-to-face. It's so much easier clarifying doubts in person instead of having to see the same draft a 1000 times."  – @anneanwesha
"The thing I never thought I'd miss about going to work is having coworkers. I've always been someone who enjoys solitude, but it's got me thinking that I only said that because I never actually had to deal with it at such a scale. Whether you realise it or not, as a writer, a lot of your inspiration comes from the people you interact with, the jokes and stories they tell, it could just be their glasses or hands or whatever. Without that well of inspiration, it's been a struggle to get through work." – @grumpusss
"I miss our office boy getting me hot cups of coffee. It's been months, and I have not had anybody make a single cup of coffee for me." – @manjari.sharma.351
"I didn't think I'd miss the meetings that should have been emails." – @cillakhatry
"Office's sugary, quarter cup of tea." – @birwabhatt2102
"Being asked to scooch in a super crowded Metro." – @nooiiiiibaby
"I never  thought I'd miss my colleagues peeping to see what's on my computer screen." – @knk_2808
"I didn't think I'd miss the harrowing commute, but I miss the walk to work and the cab ride back. I used to feel that travel time to work was a waste but now I miss the time I had to myself and my music without having to worry about anything else" – @rohanj94
"I mis gossiping with my colleagues during our break in the cafeteria." – @maancdoshi 
"I miss the traffic! That would be the only time I'd get to listen to my audio books and catch up with my friends." – @drmonicagala
"The spic and span washrooms, and being able to spend some time without being interrupted by the kids." – @urvija_v
"I miss the monotony. I'd pick that monotony over the current state of affairs any day." – @buzzing_bin
"I miss eating out of a tiffin." – @rosetntedglass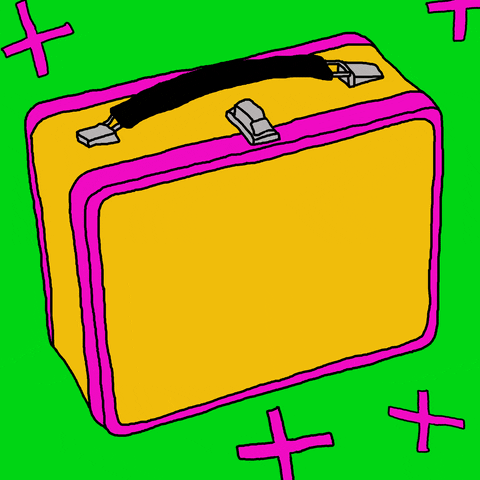 "I miss lunch time, and the sea of 'tu kya laya hai?' that comes with it." – @rahul0025_
"I personally miss sitting in the Iceland of our office – the video edit room. We call it the freezer. And sitting on video edits can get mind-numbing, but I wouldn't mind being comfortably numb right about now." – @arundhatichatterjee
"I can't believe I miss working late nights! I used to get so cheesed off when I was expected to stay at work late to complete last minute briefs, but it's weird how I miss that sometimes – dividing a presentation into sections, with each one doing a certain piece, hours spent on deciding what to order and then finally hogging on Peri Peri fries and flat coke. I miss the madness (sometimes)." – @lamiyachitalwalla