Photo: Freepik
Returning to office in 2021, with fear in our hearts and sanitisers in hand
Employees who have crossed the laxman rekha give us a reassuring reality check
Last Monday, Rashmi Bhutkar was ironing her clothes (and realising that a lot of her formal suits didn't fit anymore), packing her dabba, stuffing her tote with planners, stationery, wallet, charging cable, Good Day biscuits, surface cleaner, hand sanitiser, wet wipes and a spare mask. She was returning to office after 291 days.
Back in March 2020, she would have hated resuming work after a long break. Travelling five days a week, from one end of Mumbai to another during rush hour, she was trapped in Mad Max Fury Road ft. Mumbai local trains.
But now she was looking forward to meeting Hiral from HR, overachieving Oindrilla and even her devil-in-disguise boss. As she finally returned to office amidst an ongoing pandemic, she felt like a Roadie.
Strangely, Bhutkar is one of the "fortunate" ones who survived COVID along with her family members — husband, father-, mother- and sister-in-law. She isn't worried about bringing the virus home any more.
Returning to offices is still nerve-wracking for many — to the point of making them want to quit the job. As companies gradually open doors once again, the workforce is crawling back to their revolving chairs. And employees across the country have a love-hate relationship with this development.
Return to office: First day, first showdown 
Siddharth Aalambayan, head of content, Fork Media Group, was welcomed back by a layer of fungus on his seat, awkward fist bumps from colleagues and filter coffee he carried from home. His day ended with selfies with the team flaunting their Quarantine 15.
This homecoming was punctuated by a gamut of emotions, and a slew of questions: Are we wearing the mask inside office? Can we touch the HDMI cable while connecting projectors? Can we share dabbas?
"Everybody has a story of one close person getting affected. We are happy to be back in normal settings, but there's an underlying fear constantly," Aalambayan adds.
Working mom Meenakshi K, a management professor at Indraprastha University in Delhi, returned to her workplace where 50% of the staff had lost their jobs in the last year. With only 15 people on the premises, including office maintenance staff, her first day felt like a walk in a horror theme park.
"Not seeing your colleagues, the additional workload, new digital working systems to figure out… it was overwhelming. But I am enjoying this break from remote working," she says.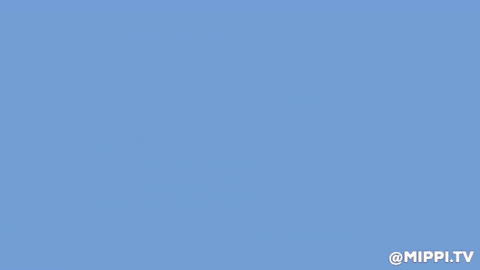 New year, new office rules
The range of paranoia is more diverse than the strains of the virus. Many borrow phone chargers and spray them rapidly. Some sanitise the spoon before eating. For the others, it's weird to witness.
HR is tasked with paving a middle ground of safety protocols to appease the extremes. While some offices have dedicated staff members to spray you as extensively as the security check at Dubai airport, others trust in sanitiser. Timings have become flexible. "We come in at about 11.30-12 pm to avoid rush hour traffic and leave later than usual," explains Aalambayan.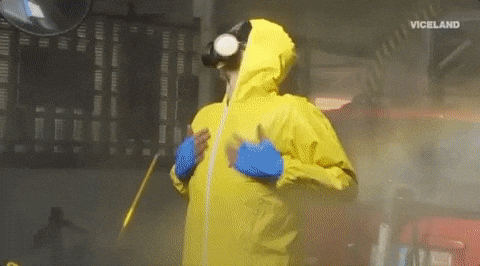 Smaller firms allow employees to drop the masks once inside, while others insist on them being worn all day. Priyal Shah, finance analyst at a Bengaluru-based accounting firm, disappears into the washroom more often to take off the mask and breathe freely for a couple of minutes. Just like many of her colleagues.
The work-life imbalance
Bhutkar travels 40kms to reach work, three hours one way, but she can now "actually fall asleep without worrying about work calls or 'chai banao please'. I haven't felt this relaxed in the last year," she says.
Her husband is still working from home, and she has realised that he is "chained to his laptop. My family has been helpful as far as household chores go, and that's a relief too. I am not burdened with chores once I am home," she explains.
While Meenakshi finds that returning to office has helped her detach and focus on one job at a time, Aalambayan has fallen back into the hectic schedule of checking work mails from home and making last-minute changes.
The final assessment
The HR community stands divided about the risk involved in this move. Major conglomerates believe that there's no rush to return to offices, the pandemic is here to stay for a little while longer. After Google announced that July 2021 is when they plan to return to office, Uber, Microsoft, Airbnb and Slack, too followed suit.
According to a survey conducted by Hyderabad Software Enterprises Association, "Return to Office (RTO) will peak towards the end of 2021 and will never be 100%."
Pankhuri Jain, lead executive of Acuity Knowledge Partners, thinks it's not worth the risk. "Companies are talking about calling employees back in batches — 20% capacity, 50% capacity and so on. But most bigger firms don't want to implement it yet, especially with the arrival of the new strain of virus," she says.
Not everybody can work from home — as the lockdown demonstrated early on for daily wage workers — and content creation companies like Aalambayan's have taken it as far as it can go. "We have to shoot on location to get the quality we need. It's a selfish, business-focussed move, and the risk is high, but you have to do it for your livelihood," he says.
Shah has decided to combat the fears with optimism and rapid rounds of sanitisation. "If it has to happen, it will happen," she says.
"We have seen the virus act mysteriously. People who haven't left their houses for days contracted it, and people who have been out and about are still escaping it. Just make sure you follow the safety protocols, and you'll feel safer already."