Representative photo: Joshua Rawson Harris/ Unsplash
Can you survive on Rs1,000 for an entire week?
The Tweak team took on a budget challenge and share their money (and life) management lessons
If indulgent December is our favourite month of the year, March is arguably the least — it's the financial end of the year, taxes need to be filed, awkward appraisal meetings need to be arranged, and you have the chance to rue over how little you've earned, saved, or just how much you've spent. It's money month. While the Tweak editors packaged expert advice and helpful tips in 21 financial tweaks, we also put our money where our mouth is — by taking on a week-long budget challenge.
The rules were simple: We had to survive a week on just Rs1,000. While monthly expenses like rent and utilities were excluded, but we had to budget well enough to fit in essentials, groceries, unforeseen expenses and luxuries (Zomato, we're looking at you).
The pandemic, and the ensuing economic instability has already impacted our spending habits. According to an article in ET Money, on one side, people have reduced their overall spending by nearly 40% as compared to that of last year, focusing on essentials and savings. On the other, many admittedly indulged in revenge spending.
So how did the Tweak editors — admittedly privileged and putting themselves on a budget out of choice, not necessity — fare? Money was spent, lessons were grudgingly learnt and self-control was tested.
"Do you have to be rich to be spontaneous?"
Since the budget challenge was my idea, I was determined to win it. I'd survived three years of college on a Rs 6,500 monthly allowance that included rent for my PG (Rs 3,000), feeding the bottomless pit I called a stomach and enough partying to generate an entire album of unprintable photos that I'm taking with me to the afterlife.
Three days into the challenge, I was Rs 300 in debt.
First mistake, loaning a friend Rs 200 to pay for a cab. When you're counting coins, generosity comes in intangible forms — a shoulder to cry on, a patient ear. But being on a budget puts the 'cold' in cold hard cash.
Second mistake, forgetting I'm broke. In the AM, goaded on by competitive colleagues, I bought veggies from the bazaar instead of the organic store and ignored the siren call of Instagram ads. But at midnight, my sleep-addled brain found its way to Amazon and bought The Hundred-Year-Old Man Who Climbed Out the Window and Disappeared. Consumed by guilt and trying to divide Rs 400 by 5 days, I realised my math — and my self-control — sucked.
Final mistake, being spontaneous. I agreed to participate in an impromptu plan and soon found myself splitting a bill I couldn't afford.
Surviving on a budget comes down to planning. In a city like Mumbai, there's little room for spontaneity unless you're comfortable sitting in debt or mooching off your friends and family. When I got disqualified, I felt no shame, only relief. There may come a time when I have to channel college-era frugality, the pandemic taught us that much. But for now, I'm done being broke. It was no fun at all. — Rochelle Pinto, Editor
"If you live with your parents, and they support you — you are privileged and lucky"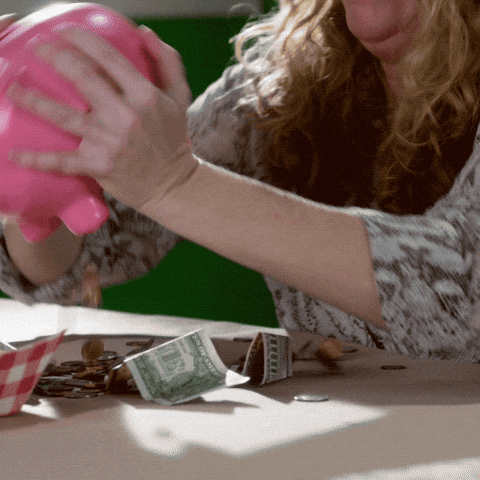 As I sat down to write about my experience of the budget challenge, I asked my colleagues — it was Rs5,000 across seven days right? After being laughed at, and reminded that it was Rs1,000, I scrambled back and looked through my notes.
Just like my parents' had bailed me out time and again financially, they'd saved the day this time too. Living at home, I pay for clothes, phone bills, toiletries, dog's expenses and frivolities, but don't have rent, utilities or grocery bills. Thanks to Covid-mandated WFH, and a general anti-social demeanour, travel expenses were down to nil that week.
I blew a substantial portion of the Rs1,000 (Rs650 to be precise) the first night on a 'healthy dessert' that fooled no one but my wallet. The next six days were spent poking holes in my privileged bubble. I've just got married, and I'm finally going to be responsible for my own expenses, i.e living a budget challenge every month. This was an unsolicited, but a valuable precursor. Here are the lessons I learnt:
If you live with your parents, and they support you — you are privileged and lucky.
'Forgetting' you're on a budget is a rookie mistake, and in real life, you will be in debt, and eating instant noodles for dinner three nights in a row.
Living in Mumbai is expensive. Swiping through Swiggy and Zara on a daily basis out of boredom catches up with you and your savings. — Chandni Sehgal, Copy Chief
"Being asocial has its perks"
I've adopted a terrible trait from my father. When I'm told I can't do something, I tend to do it out of spite. "There's no way you're going to manage," laughed my sister, pointing to my 4pm snacking and WFH-induced retail therapy. But I was determined and, clearly, overconfident.
I planned each day's expenses meticulously. The bulk of my money would be spent on day one to stock up on groceries for the week. Dropping Rs 284, I bought basics – sticking to masalas that needed replacing, vegetables and fruit.
With a balance of Rs 716, I had no other immediate expenses in sight. As a happily asocial person with no major vices, I didn't have to worry about dinner and drinks with friends. Though I did continue to sadly scroll through shopping apps. My finger twitched at the 'Buy Now' button but I managed to keep it under control. Soon, my precious.
The early victory lap came to a halt, as the next day, my long overdue purchase of a bed finally arrived bang in the middle of a budget challenge. I forked over Rs 500 for assembly.
Lying on the new bed, I accepted defeat with no semblance of humility, grumbling to my cat. I made it only four days, and I was relieved it was over. I treated myself to a cold coffee, paid the delivery free and added a tip, now Rs 19 in debt.
My biggest learning is that no matter how much I unleash my inner Virgo, I can't control and plan everything. Also, if you want to save money, ditch your friends, eat home food and be an asocial panda like me. – Sara Hussain, Features Editor
"A little bit of planning and a whole lot of self-control can save the day"
Nobody placed their bets on me to survive the challenge, despite my home ground advantage – I live with my parents. Since they take care of big expenses, I'm not a reliable source for MRPs. Privilege 101. But I do have a self-control issue.
Despite no pressure to win, I devised a plan.
Rule 1: Don't step out of the house during the week.
Rule 2: Cancel the impending dentist's appointment.
Rule 3: Don't shop on A-Z, err, I mean Amazon to Zomato.
Rule 4: Order the cheapest drink, avoid cocktails.
I survived the first few days feeling respect for my colleagues who had to take care of every expense from their own pocket. Sunday afternoon (Day 4), at Crossword, I picked up a copy of Firefly Lane and sent a photo to my friends, asking "Should I just quit the challenge?" Voices of reason saved me. At a bar that night, I had a couple of drinks and no bar snacks.
I still had Rs 300, and it was turning out to be a David vs Goliath story, until Tuesday (Day 6) night – I impulse ordered mini cupcakes. As I finished off the last one, I consoled myself, "Now that I have lost the challenge, I might as well live a little."
In the end, I was Rs 120 in debt. The challenge once again held up the mirror of privilege and luxury at me. Living in the canopy of comfort with my parents in the driving seat gave me roti, kapda aur makaan for free.
It also spotlighted my biggest character flaw: Getting bored on the final leg, when a shot of self-control was more needed than cupcakes. Self-control is an area that needs constant work, especially on rough days, if you've got savings on your mind. Start maintaining a money journal so that you don't need to invest in a gratitude journal when the cash crunch-induced meltdown hits. – Arundhati Chatterjee, Lifestyle Editor
"Learn from others' mistakes, and embrace patta gobhi."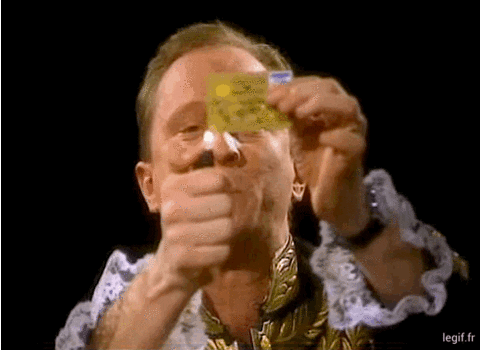 I had the advantage of being on a week-long break while the rest of my team flubbed the challenge. As they ranted, I slyly collected all their lemons to make myself budget-friendly nimbu pani.
I've lived away from home for eight years, and have found my bank balance teetering at the edge of a single digit more than once. In other words, dal chawal thrice a day is a lifestyle I'm familiar with. The only difference —It wasn't a compulsion, but a conscious decision.
The one strategy that kept me afloat — with Rs 98 to spare at the end — was focusing on the small things. It's what I learnt interviewing numerous financial advisors for our Saving Series, all of whom asked people on a budget to pay special attention to smaller everyday expenses instead of trying not to splurge occasionally. So that's what I did.
I chose to buy baingan and patta gobhi instead of broccoli and mushroom, which by the way, when treated right, can turn into mouthwatering preparations.
I bought white bread instead of its expensive wholewheat counterpart. It's an unfortunate reminder that unless you're prepared to make everything from scratch, 'healthier' options off the shelf are usually accessible only to the privileged.
Instead of taking an Uber at 7pm, I waited until 11pm to get a cheaper ride.
I stuck to a dal chawal diet as I watched my boyfriend scarf down slice after slice of pizza. It was a learning experience for both of us – he learnt that looks can kill and I learnt that my lack of self-control was something that I could control. — Nikhita Arora, Senior Digital Writer
"I felt like someone pulled me out of a claustrophobic room and finally let me breathe"
I wasn't nervous about the budget challenge, relying on my planning skills to organise the heck out of it. I mapped out the week, budgeting everything (thankful that I was still living with my parents).
The first two days were easy, and then we went out for ice cream. A huge tub of Baskin-Robbins was not something I could afford so I went with tiny Havmor chocolate bombs that cost me just Rs 10.
When the weekend dawned, my stress levels started spiralling. A cab from Bandra to town was exhausting my entire budget so, I had to rely on my negotiation skills. I got a friend to be my chauffeur in exchange for unlimited drinks the next week.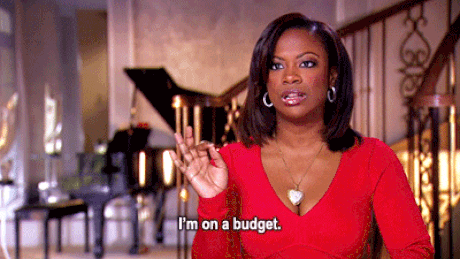 With Rs 700 left and a few colleagues out of the running, I was confident that I could sail through the last three days, completely forgetting the holiday I had planned for next week.
Plane tickets, hotel and safaris came up to Rs 30,000. I was stuck between winning the challenge or taking the trip. While most might not see these as equal contenders, I was puzzled. The vacation won.
As I emptied my bank account, I felt relief — like someone pulled me out of a claustrophobic room and finally let me breathe. I was not fighting for two rupees change with the rickshaw walla or stealing from my mom's stash of chewing gum. I realised how lucky I was to even be able to consider a holiday, a luxury not many can afford. — Lamiya Chitalwala, Native Content Lead