Photo: Drobotdean/Freepik
How India's creative professionals are adapting to the 'new normal'
Of virtual photoshoots and locked-in travel writers
All creative professionals come with an in-built occupational hazard – a perpetual, relentless hunt for inspiration.
There's a reason your writer friend wants to know every detail of your life — anecdotes about your dysfunctional family are sure to pop up in her novels sooner or later.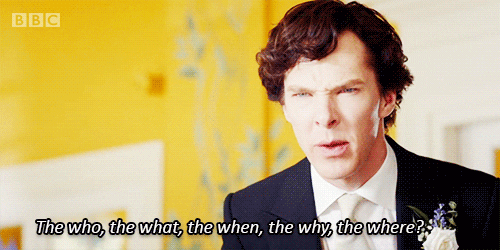 And don't be surprised if a song about your dramatic breakup tops Spotify's charts after a wine-fuelled conversation with your musician BFF. He took your broken heart, turned it into art…
But what happens when candid exchanges are replaced by one-sided conversations with Shyam the succulent? You'd think that creative professionals are finding their buzzing minds quieter than ever, with inspiration more than six feet away.
But with country-wide lockdowns and life-threatening pandemics comes great adaptability. We turned to creative professionals across fields to find out how they've tweaked their lives to stay productive.
Creative professionals on how the lockdown changed the way they work
A travel writer on uncovering a whole new world — at home
As assistant editor of Nat Geo Traveller, Julian Manning was used to regular trips across the globe. They've now been replaced by regular trips to the kitchen sink. From standing in serpentine immigration lines, he's now queuing up outside grocery stores.
"I have always been a vagabond, so staying indoors is challenging," says Manning.
He misses the sensory overload that comes with exploring new cities, but confesses to enjoying time away from chaos of a workspace – "I'm concentrating better and writing faster. Something that might take me four hours in office takes me about an hour now."
But how does a travel writer manage to stay sane without well, travelling?
"When you're travelling for work, sometimes it's hard to fully take in each experience. Because you're shuttling between places, it almost becomes mechanical," says Manning.
"Now I'm actually sifting through photographs, reliving memories in my head, and getting an opportunity to reflect on my travels and unearth easter eggs that I might've missed in real time," says Manning.
He's also grown to love 'real breaks' — a nap here, a 20-minute-long podcast there, and even uses snack time to deal with the inevitable writer's block.
"If I'm writing a story about Vietnam, I'll make myself a bánh mì (a sandwich made using Vietnamese baguette) to get into the zone," says the photographer, writer, and by the looks of it, culinary fiend.
A filmmaker on discovering new methods to hone an old craft
Unlike Manning, filmmaker Aijaz Khan is not a big fan of virtual interactions.
"I've always preferred short phone calls and long in-person discussions. Especially when you're working on a script. Body language helps me assess reactions to an idea and that's something you can't achieve with Zoom calls and Whatsapp conferences," says the director behind Hamid and The White Elephant.
On the bright side, his personal interactions now feature family instead of colleagues, chaos, and creative direction. "We were always close, but now we are discovering new things together, and about each other," says Khan.
It was during one of these fun family afternoons that the director found himself on the other side of the camera — as part of a TikTok home production.
"I enjoyed it thoroughly," he laughs. "It is such an interesting portal, with so many ideas and talented people doing such imaginative things. I find myself scrolling through it at various points throughout the day. I am hoping to be part of another one of my daughters' TikTok productions."
He's also become more patient – "I now watch entire films as opposed to watching something for 10 minutes and deciding that it isn't for me. This helps me give other creators due respect."
On occasion, Khan finds himself toying with the imaginative ways of filming he had only read about in books.
"I once read about a filmmaker who would turn away from the camera and his actors right before calling action, and would okay a shot based solely on how it sounded. That's something I find myself drawing inspiration from when trying to cope with the lack of face-to-face and real time interactions," says Khan.
A photographer on financial planning and proactivity 
Photographer Mayank Mudnaney would usually rely on publications, agencies, and models to reach out to him for projects, but now finds himself taking initiative, and benefitting from this new approach towards work.
"I've realised the importance of networking and communicating efficiently, and the value of taking initiative," he admits.
"It's been very interesting to watch such a practical and hands-on profession transition into something that can be seamlessly executed virtually," says Mudnaney, who has recently tried his first virtual photoshoot, a trend that is becoming more popular by the second.
Mudnaney is also grateful for having set aside money in a savings fund.
"As a freelancer, I don't have a steady cash flow or monthly income. My savings have come to the rescue. Financial planning plays a huge role in transitioning from one process to another," he explains.
A musician and model on asking for what you deserve
"It's great that we've found a way to share our art forms virtually, but the money isn't evolving at the same pace," says musician and model Aarifah Rebello.
"People expect me to perform live on their social media handles for free. When I perform gigs in person, I'm paid, so why the discrepancy when I'm performing through the screen?"
The same attitude is echoing within the modelling world – "If I am expected to be a part of an ad film, then I should be compensated for the production, styling, hair and makeup. Normally, these are carried out by different people who get paid individually. Having to voice these concerns has definitely helped me work towards being more assertive and ask for what I deserve, something I wouldn't have done otherwise," she adds.
Rebello's biggest struggle has been not being able to attend jam sessions with her bandmates – "Creating music is a lot about building off of what your co-musicians are creating, which is extremely hard to recreate virtually."
View this post on Instagram
The lockdown might've blocked roads that lead to jam rooms but it has blurred geographical borders.
"I am in the middle of collaborating with creatives from Toronto and Ranchi to Goa and Powai, something that I didn't think would've been possible in a pre-COVID world," says Rebello.