Representative photo: Dear Zindagi / Youtube
5 simple tips to make sustainable living seem like fun, not punishment
Including a recipe to make your own perfumed body oil
Deciding to switch to sustainable living can be overwhelming. You will find yourself gasping for air while drowning in a sea of do's and don'ts.
Get that bamboo toothbrush, make sure the take-out joint doesn't use plastic containers, stop using single-use plastic, check that the next blanket you buy is manufactured sustainably, crawl under said blanket and cry yourself to sleep because you don't know where to start.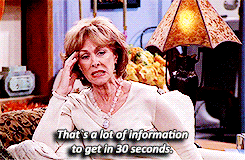 Most of the time, we turn to our trusted friend Google bhaiya to banish doubts. But in this case, the information overdose on sustainable living just adds to the clutter.
Instead of trying to skim through the bookmarked blogs, newspaper cut-outs, and Instagram gurus, we spoke to two experts – Neeti Mehra, CEO and Curator, BeejLiving: A Guide to Slow Living in India, and Lalita, a social worker at Stree Mukti Sanghatana, living a zero-waste life – and put together a beginner's guide to sustainable living.
The reluctant environmentalist's guide to sustainable living
Identify eco-friendly alternatives
It's easy to get your hands on sustainable alternatives for everyday items. Organic coconut oil instead of body lotions ladened with chemicals, reetha or soapnut seeds for shampoo, moong dal powder as a body scrub, hibiscus leaves as conditioner, and multani mitti for face packs are some.
If you're not one for DIY, then there are hordes of sustainable labels offering eco-friendly alternatives.
"Personally, I like to support smaller companies and NGOs who produce limited batches and give back to the community. For food, you can opt for smaller farmer's markets. And as far as fashion is concerned, there are many sustainable labels and Instagram is the best discovery tool," says Mehra.
Shop smartly
Owing to the increased awareness about sustainable living, many eco-friendly labels have cropped up recently across the country.
"I am not big on brands, but the few sustainable labels I would recommend are Bhu Eco-sensitives and Bare Necessities. Both these labels have a range of eco-friendly products," says Lalita.
"Raw Beauty's tooth powder, Prana Poorna's soapnut detergents, Aarohi NGO for natural soaps and oils, Kama Ayurveda for organic sunscreens, Soul Tree and Fae Beauty for cruelty-free makeup. Also, Beej Living has an extensive list of organic deodorants that you can opt for," adds Mehra.
Opt for conscious travel
Start with supporting local crafts, walking and using local public transport and carrying reusable containers and water bottles.
Step it up by not geo-tagging eco-sensitive destinations and refusing disposable toiletries while on your trips.
Another great way to reduce plastic waste is boiling your own water and carrying it around it, instead of buying packaged water.
Dispose waste responsibly
"Go back to how your grandmother would do things. The home circular economy was patented by our grandmothers. Reduce, reuse, recycle is the key to a sustainable lifestyle," recommends Mehra.
"Also, compost. It has definitely changed my life. You have no idea how much organic, perfectly usable waste your kitchen generates," she adds.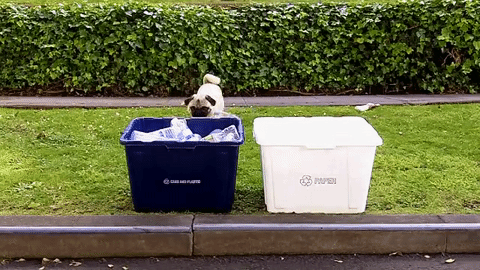 Lalita on the other hand is actively involved in working towards bettering the lives of waste pickers through the 'Parisar Vikas' programme at her organisation  – "Looking at the lives of waste pickers and the ecological damage caused by mismanagement of waste is what made me conscious of my lifestyle."
DIY is key
Despite the abundant availability of eco-conscious labels, making sustainable alternatives from scratch is the best way to ensure minimum waste generation.
Neeti Mehra's DIY body lotion-perfume
Ingredients:
Organic coconut oil
A few drops of rose or lavender essential oil
Directions:
Add a few drops of essential oil to the coconut oil.
Use it as a moisturiser or lotion. The essential oil makes it function as a perfume as well.
Lalita's eco-friendly cleaner
Ingredients:
Citrus peels
Jaggery
Water
Directions:
Take citrus peels, water and jaggery in a 3:10:1 ratio
Store mixture in a plastic container for 30 days.
Open the container everyday to let out the gas forming inside.
The liquid formed is a bio-enzyme, which can be used to clean tiles, clothes, dishes, bathrooms and drains.