Photo: Mayank Mudnaney
The best hair fall treatment plan on the internet
No magical potions or pills, just tried-and-tested methods that will get you results
"Three years ago, I had one of the most heartbreaking episodes in 30 years as a hairstylist," recalls Natasha Naegamvala of Nalini and Yasmin. "A client had a hysterectomy and her body reacted so badly that she lost 60 per cent of her long thick hair within two weeks." The hysterectomy had turned her scalp so weak, that the roots weren't strong enough to grip the strands in place. It took her two years–that's close to 730 days–for it to grow back with a dedicated hair fall treatment plan.
While cases like these are rare, hair fall is often a pressing issue for both men and women. Naegamvala explains, "Every strand of hair has a life cycle that goes through three stages. The anagen phase is where the hair is about to start growing at the root. This is followed by the catagen or growth stage in which the hair sprouts from the follicle. Lastly, hair enters the telogen phase where it falls out of the scalp naturally and gets replaced by a new strand in the anagen phase." For some people the catagen phase lasts longer than others, which allows hair to grow longer and healthier without falling out.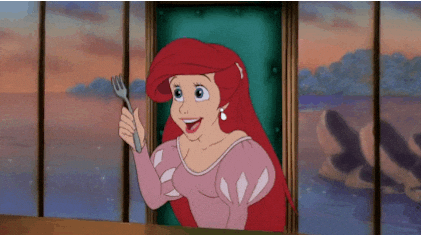 Regardless of this difference, it is natural and totally normal for us to lose about 80-120 strands a day. You'll see these in the teeth of your comb, your hairbrush or marking the bathroom floor. It is when you begin to shed significantly more that things start to get a little, well… hairy. "When you wake up and see strands on your pillow or trailing behind you as you walk around the house, those are the real indicators that something's wrong," says Naegamvala.
Hair loss is real and the truth is there are so many potential triggers for it—from your lifestyle to excessive blowouts–which only makes it harder to pinpoint the exact reason. The good news is that in most cases, it's totally reversible if you follow an effective hair fall treatment plan.
Understanding hair fall–genetic v/s reactive
There's a chance you're genetically predisposed to hair thinning, which means you may see a progressive gradual reduction in hair volume. "More than 80 per cent of men suffer from male pattern balding towards their crown, recession or in the middle of the scalp. Yes, you can slow it down by using products and treatments, but there's absolutely nothing you can do to completely stop it," says Naegamvala. And if you're a woman, there's no getting away from this problem either. Hair loss can often be the outcome of those pesky hormonal fluctuations– meaning there's a chance you'll see more strands on your hairbrush in the run-up to your period, which is totally natural.
Reactive hair fall occurs as a result of a trigger. If you're shedding excessively on the daily, blame it on an internal imbalance such as a nutritional deficiency, severe stress, crash diet or illness.
Hair fall is different from hair breakage
Most people mistake hair breakage for hair fall, though there is one huge indicator to tell the difference. "Pick up the strand that's fallen and run your thumb and index finger along the length of it. If you feel a bulb-like structure towards either end, it means the strand has fallen out from the root," explains Naegamvala. "If you don't feel the bulb, your hair has broken in the centre and that's a completely different issue."
Hair fall treatment: understand your triggers
Hormones
Other than obvious signs like cystic acne and weight gain, hormonal imbalances can affect your hair. Hormones play a role in regulating the hair growth cycle. Oestrogen, the female hormone, is hair-friendly and keeps it in the catagen stage for the optimum period of time, leading to healthy hair. On the other hand, male hormones like androgens may genetically shorten the catagen stage, leading to premature hair loss.
Poor nutrition
"Once the hair breaches the surface of the skin, the cells within the strand are lifeless. Since our hair is not a vital organ or tissue, our body naturally prioritises the needs of other vital organs and tissues and transports nutrients from our diet to them," explains nutritionist Tulip Rodrigues. If our diet is already poor in essential nutrients or imbalanced, the hair follicle is undernourished and this exacerbates hair loss.
Lack of sleep
We need to clock in those 8 hours our iPhone so diligently prompts us to. The reason? "Sleep is crucial to the growth of hair, as our strands grow when the body is at rest. Not getting enough naturally disrupts this process," says Rodrigues, reiterating this important aspect of any hair fall treatment plan .
Hard water
Another thing that may contribute to hair fall is the quality of water. In urban areas, water often contains high amounts of magnesium, silica and calcium that collect at the hair follicle, weakening it and speeding up the hair loss process.
Smoking
If you've developed a blind spot for the warning photos on the cigarette pack, consider this. "Smoking on the regular reduces blood and nutrient flow to the hair follicle and obstructs growth," warns Rodrigues. Kick the butt for better hair.
Fad dieting
"Diets without any good fat can make the sebaceous glands dry leading to a hair shaft that is dry, brittle and lacks moisture," explains Rodrigues. If you're skipping meals in an attempt to drop the kilos, you're further reducing the nutrient supply to the hair creating a recipe for disaster.
Stress
We cannot stress this enough. "Stress releases male hormones (like androgen) which is only going to make your hair fall out in bigger clumps, according to Rodrigues.
Heat
You learnt in the fourth grade that heat causes expansion. And the same goes for heat applied to your hair. "Spending more than 30 minutes every day in the steam and sauna can expand the hair follicle and accelerate hair loss," explains Naegamvala, slotting heat styling near the crown area in the same category. "Straightening your hair with high heat at the roots and 2-3 cms from the scalp (which we also call the heat band area) can also weaken the follicle."
Stop hair fall
Change your diet
"80 per cent of our hair is made of a protein called keratin, and consuming protein in sufficient quantities along with other nutrients contributes to hair growth," says Rodrigues. "Ensure you eat good quality protein (think eggs, chicken, fish for non-vegetarians and beans, lentils, paneer and tofu if you are vegetarian) and combine it with whole grains at every meal." Include complex carbohydrates that are rich in vitamin B that provides hair with the energy it needs to grow.
Take a supplement
Hair's nutritional requirements are unique, and supplementation can be very helpful in boosting levels of vitamins and minerals that your follicle needs. "Iron, vitamin C, vitamin E, zinc, selenium and omega 3 all aid in the process of hair growth and protect hair health," recommends Rodrigues.
Get smart about styling
"Switch to a heat-regulating dryer like Dyson to minimise damage to the hair. Near the heat band area, reduce the temperature of your tools from the 200's zone to about 170 degrees," says Naegamvala. And as for the holy grail, never forget your heat protectant spray.
Be patient
While over-the-counter products and in-clinic treatments may help, they cannot remedy hair loss on their own. You must look at your health and diet to optimise hair growth. The natural hair growth cycle differs from person to person, and you'll need at least six weeks to see visible improvement.
Stylist: Divya Gursahani; Makeup: Riddhima Sharma; Hair: Krisann Figueiredo; Model: Archana Nair/ Inega. On Archana: Blazer, Badaam. Necklace, Lune
WATCH THIS: 5 EASY WAYS TO GET FIT