Representative photo
You're not the only one obsessing over shiny, healthy hair
Love is in the hair
I miss going to the salon. There, I said it. Why is it such a big deal? Well, because I've been missing going to a salon since a month after the first lockdown started, but have been too scared to say it out loud.
I'm scared to be called vain. It's almost shameful to talk about wanting to sit in a reclining chair and get a head massage, when in that very second, someone not too far away might be grappling with tremendous loss.
So why am I saying it now?
Because the bad news, the stress of contracting a deadly virus, the sleepless nights spent thinking about how to keep my parents safe, and the never-ending work day has got to me. I need an escape. The salon is where I'd escape to, but no longer can.
For me, and many others, the doorway of the salon was like a magic portal, and like homemade snacks at a movie theatre, all the emotional baggage had to be left at the door. There is no sign that said that, but something about the familiar floral talcum-scented air, and the chill in the air, thanks to the AC temperature, that was always set just a little too low, forced me to forget about the gazillion unanswered Whatsapp messages on my phone, or a fast approaching deadline.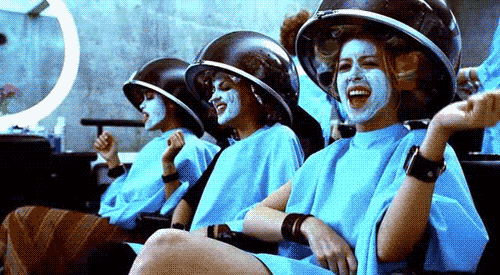 And with all the facials, massages, and manicures, comes catharsis. It takes all of three seconds for the swivel chair to turn into a therapist's couch, and out comes a laundry list of complaints you have from life, along with haircare concerns and skincare queries. It's a safe space to come undone because you are surrounded by people who are in the same boat as you — harrowed, but finally practicing what they preach on their Instagram feeds – self-love and self-care.
"I keep getting calls from clients to just chat. The salon is an escape where they come and vent without any inhibitions. With the lockdown, they miss their group therapy sessions," laughs Kanta Motwani, celebrity hairstylist and founder of Kromakay Salons and Academy.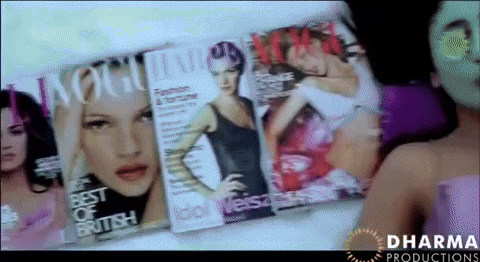 We know you've been telling yourself you deserve as much attention and care as you give others and and feeling poo-werful while watching Poo treat herself on Kabhi Khushi Kabhie Gham, but with the salon so far away you haven't been able to get any me time. Unless hiding in the bathroom for a moment of quiet counts.

Maybe engaging in haircare rituals will make you feel as relieved as you did at the salon, surrounded by your parlour posse.
To ensure that history does not repeat itself – yes, we're talking about the time you tried that DIY off YouTube, and left with a burning scalp – we asked the haircare experts to pitch in. These rituals will restore your healthy hair during the lockdown.
Healthy hair during lockdown, the cheat sheet
Put a full stop on frizz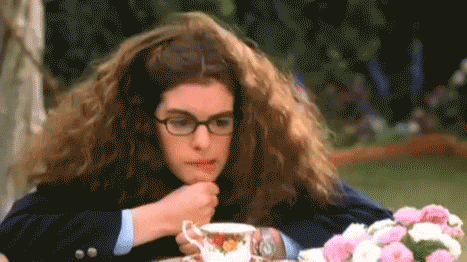 Hair stylist Zingranwon Shatsang of Zido has two tricks up her sleeve to keep you from looking like you have a chidiya ka ghosla on your head – a silk bonnet, and her evening hair wash ritual.
The trick is to shampoo your hair at least twice before you condition it. This removes oil build-up on your scalp, and length.
Use a daily cleanse shampoo for the first wash, and for the second wash, a colour-safe shampoo, diluted with water.
If you have an extremely greasy scalp or very oily hair, you may need a third wash. If so, use the diluted shampoo.
Then condition. "Since I have bleached hair, I use a generous amount of Olaplex No.5 first. Once it has been spread thoroughly, I top it off with Sap Moss conditioner by Aveda for that extra slip," explains Shatsang.
Put a shower cap on, and leave the conditioner in your hair for 10 minutes. Then, rinse with cool water.
After your hair has air dried, tuck it into a silk bonnet, and go to bed. "The morning after, my hair feels like I have just walked out of an amazing spa treatment. I recommend this to a lot of my clients, and every single time, it is a hit for frizz elimination," says Shatsang.
Add to cart:
Dual fabric silk sleep cap from Beausilk , ₹1,999
Olaplex No.5 Bond Maintenance Conditioner from Olaplex.com, ₹1,016.23 + tax
Aveda Sap Moss Weightless Hydration Conditioner from Nykaa.com, ₹2,400
Make a conditioner concoction
View this post on Instagram
The woman behind Tweak India founder Twinkle Khanna's luscious locks, Kanta Motwani of Kromakay, believes the trick to healthy hair is deep conditioning. Using a DIY conditioner concoction – "To your regular conditioner, add a little olive oil, almond oil or coconut oil. You could even add a few drops of essential oil. Mix it well, and gently massage it into your hair, leave it on for a bit, and wash it off. This will nourish your hair, make it much softer," she says.
Add to cart:
Kérastase Chronologiste Masque Intense Régénérant from Shop.reflexions.in, ₹4,000
Aveda Botanical Repair Strengthening Conditioner from Nykaa.com, ₹2,590
Kitchen aid for healthy hair
Ayurveda health coach and founder of Prana healthcare centre, Dimple Jangda's haircare routine is chemical-free. Her secret to healthy hair is a hair mask made using ingredients from her kitchen.
"Your scalp produces natural oils called sebum, which forms a protective layer against pollution, harmful UV rays, excessive dryness and damage. Harsh shampoos, and conditioners tend to wash the sebum away, ridding your scalp of the protective layer," explains Jangda.
The key ingredients of her mask are yoghurt, lemon, honey and olive oil. Yoghurt is loaded with active bacterial enzymes that protect the scalp from infections while conditioning the hair. When mixed with lemon, the two ingredients rid the hair of pollutants, and chemical residue, and keep dandruff in check.
Honey acts as a natural emollient, while olive oil has astringent properties. It tightens the pores around the hair, and prevents hair loss.
Ingredients:
3 tsp fresh yoghurt
2 tsp lemon juice
2 tsp honey
2 tsp olive oil
Directions:
Mix all the ingredients together, and apply it to your hair and scalp.
Leave it on for 20 to 40 minutes. "Do not use a hair mask on a rainy day or after sunset. Always use a hair mask in broad daylight when the sun is up, bright and shining. When you use hair masks, your body temperature drops a bit and you could catch a cold," says Jangda.
Rinse the mask off with a baby shampoo or an aloe vera shampoo. If you want to go completely chemical-free, you can use buttermilk as a shampoo, and apple cider vinegar diluted in water, as a hair conditioner.
Use the mask once or twice a week for best results.
Pro-tip: If you have dull hair, squeeze an entire strawberry into this hair mask. For thin hair, crush an entire, volumising banana into the mix. For oily hair, add a pinch of baking soda.
Prep your plates
Nutritionist Puuja Kukreja suggests you load up on macronutrients, which means your diet should include the right amount of protein, fats, and carbohydrates. "When your macronutrients are being consumed in the right proportion, your body can absorb nutrients efficiently," she explains.
For strengthening hair follicles, Kukreja recommends a handful of nuts and seeds everyday, to get your fill of vitamin E and omega 3.
"My go-to nourishing treatment is an egg hair mask. It adds volume to my hair, makes it stronger and reduces frizz," she says. The fatty acids and vitamin A in egg help promote healthy sebum which prevents hair from drying and breaking off. The protein from egg boosts production of keratin which forms the main structure of your hair.
Ingredients:
1 full egg
2 tsp coconut oil or olive oil
2 Evion capsules
A pinch of coffee
Directions:
Mix all the ingredients, and apply is to your hair and leave on for 30 minutes.
After which, you can wash it off with shampoo and conditioner.
The coffee keeps your hair from smelling of egg.
Opt for gentle shampoos and nourishing conditioners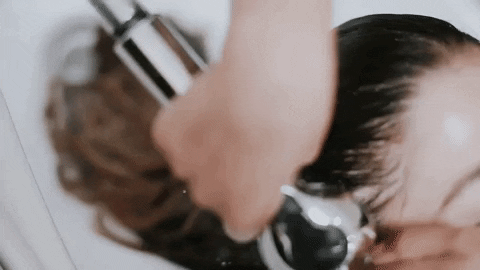 "With increasing humidity, it's best to go for a shampoo containing gentle surfactants such as cocamidopropyl betaine. This ensures that your hair is not stripped of any natural oils," says Dr Manasi Shirolikar, head dermatologist and trichologist at Remedico.
Shirolikar swears by the Olaplex leave-in conditioner, and says that it's worth the investment. "I've been using this since late 2019, and I feel a difference. While it is on the expensive side, you only need a pea-sized amount or less for a single use, so it can easily last a year," she explains.
Add to cart:
Olaplex No. 6 Bond Smoother from Shopatjcb.com, ₹3,150
Pick the perfect conditioner for your hair
Dr. Saloni Vora-Gala, clinical and aesthetic dermatologist at Dr. Sheth's Skin and Hair Clinic believes the only way to get healthy hair is by picking the right conditioner. "Conditioners help in encasing hair shaft in a protective layer with moisturising factors like hyaluronic acid and silicone, strengthening factors like proteins, amino acids, collagen and vitamins, depending on your hair's need," she explains.
"A shampoo attaches itself to dirt, scum, excess oil, sweat, and microbes over scalp and hair, which then get rinsed off along with the shampoo molecules. Using a conditioner plays an important role in maintaining healthy hair," she adds.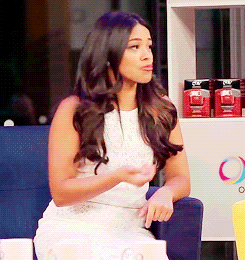 Vora-Gala breaks down the different kinds of conditioners, and how we should be using them.
Cream-based conditioners: These are heavy conditioners used for hair that is frizzy, curly, dry, damaged, has split ends, is chemically treated, or coloured.
It is best to use a cream-based conditioner immediately after shampooing your hair. Add to cart:
Tresemme Keratin Smooth with Argan Oil Conditioner from Nykaa.com, ₹304
OGX Moroccan Argan Oil Conditioner from Tata Cliq, ₹725
L'oreal Paris Total Repair 5 Conditioner from Nykaa.com, ₹149
Schwarzkopf Professional Bonacure Peptide Repair Rescue Conditioner from Nykaa.com, ₹855
Leave-in conditioner: Should be used post hair wash, and sprayed or applied over semi-dry hair. These conditioners are lightweight, and ideal for thin, limp, oily or short hair. Can be used every day. Add to cart:
Schwarzkopf Professional Bonacure Hyaluronic Moisture Kick Spray Conditioner from Nykaa.com, ₹903
L'oreal Professionnel Serie Expert Liss Unlimited Primrose Oil from Nykaa.com, ₹680
Tresemme Keratin Smooth Hair Serum from Nykaa.com, ₹360Schwarzkopf Professional Mad About Curls Twister Definition Leave-in Cream from Nykaa.com, ₹1093

Hair mask: Is used for deep conditioning damages, treated or coloured hair. And should be applied over the length of your hair for 20 to 60 mins before rinsing. It can use once or twice a week. Add to cart:
Schwarzkopf Professional Bonacure Keratin Smooth Perfect Masque Treatment from Nykaa.com, ₹950
L'Oreal Paris Total Repair 5 Masque from Nykaa.com, ₹256
Hair oil: Should be applied an hour or two before washing you hair, and used up to thrice a week. It can be used by all hair types except for dandruff and acne-prone.
Choose the Ayurvedic approach
Ayurvedic expert Dr Ipsita Chatterjee emphasises that what you put in your gut is as important as what you put on your head.
"Triphala, amla, brahmi juice, bhringraj supplements, and fenugreek seeds are oral supplements that can help you work your way towards healthy hair," she says.
For local application, infuse sesame oil with herbs, apply the oil to your scalp and hair, and use a Kansa wand to massage the pressure points in your head.
The herbs you can use to infuse the oil include red hibiscus, red gunja, nigella seeds, curry leaves, alkanet, brahmi, gotu kola, jatamansi, onion juice, ratanjot or jatropha, henna, reetha, shikakai, bhringraj, liquorice, aloe vera, and mustard seeds.
Mask your way to healthy hair "Most of us experience dryness, dandruff, split ends, hair breakage, excessive hair fall, or even baldness due to poor food habits, unhealthy lifestyle, and pollution. For me, deep conditioning does the trick," says Dr Khushboo Thakker Garodia, homeopath, trichologist, and integrative health expert.
Garodia shares her recipe for a hair mask that works great on dry, damaged, and frizzy hair. "This mask repairs damage, prevents greying and stops hair falls," she explains. The olive oil moisturises hair, aloe soothes an itchy scalp and promotes hair growth while egg yolk nourishes hair.
Ingredients:
2 tsp pure olive oil
1 tbsp aloe vera
2 egg yolks
Directions:
Mix thoroughly so that all ingredients blend into a smooth mixture of medium consistency.
Massage your scalp with this mask mixture for 10 to 15 minutes.
Now, tie your hair into a bun and wear a shower cap to keep the mask on the scalp. Keep the mask on overnight for maximum benefits.
Wash your hair with a shampoo followed by a conditioner, the next morning.
Listen to your scalp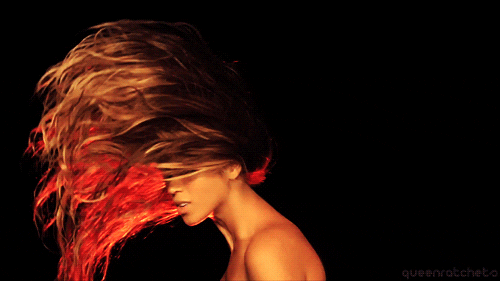 Scalp care is Dr. Rigvita Raizaday's trick to maintaining healthy hair. "Your scalp has dead skin cell and oil build up, which requires exfoliation at least once a month," explains the senior consultant trichologist, Trica hair clinic, Jean-Claude Biguine.
1. For oily scalp: Mix two tablespoons of aloe vera gel, and fine grain sugar. Add a few drops of tea tree oil, and mix well. Massage gently, and keep it on for 15 minutes. Wash it off with a mild shampoo and conditioner. "If you have an oily scalp, use a shampoo with salicylic acid, accompanied by zinc pyrithione. This helps control excessive oil production," adds Raizaday.
2. For dry scalp: Mix two tablespoons of aloe vera gel, and fine sugar. Add one tablespoon of coconut or olive oil to it. Massage gently and leave on for 15 minutes. Wash it with a mild shampoo and conditioner.
Adopt a healthy diet to keep a check on hair fall
Gut and functional nutritionist Janvi Chitalia charts out a diet plan to combat hair fall.
Incorporate protein: Hair contains Keratin, a form of naturally-occurring protein that heals your hair, and helps make it long and luscious. Add to your plate: Eggs, fish, legumes, pulses, nuts, brown rice, peas, miso, and edamame.
Keep vitamin and mineral deficiencies in check: Lack of B12 and D3 can cause the body to create a stress response, and scavenge for nutrients. Before the nutrients can reach the hair, they are used up to perform other, important functions. Add to your plate: Dairy, chicken, fish, and eggs.
Load up on antioxidants: Adding antioxidants such as vitamin C can be helpful to maintain the hair follicles that weaken due to free radical attack in the body due to stress, pollution and deficiency. Add to your plate: Guava, broccoli, orange, and strawberries.