Representative photo: Anushka Sharma/ Instagram
Will a dramatic new hairstyle change your life? We investigate
One writer gets to the root cause of the 'new hair, new me' phenomenon
You are what your hairstyle deems you to be. Plait? Nerd. Bob. Corporate. Spikes? Aspiring Roadies contestant.
Coco Chanel made matters worse when she said "A woman who changes her hair is about to change her life." With the onset of social media, this thought was plastered across Facebook walls, Instagram feeds and our minds.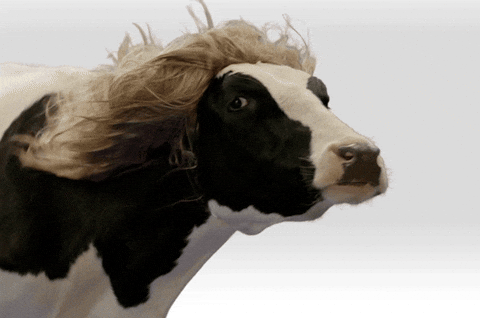 So when a 19-year-old me walked into an overpriced salon to get my dramatic hair transformation – from boring black to dip-dyed grey ombre – I was determined to walk out feeling like a cooler, more confident version of myself.
Except I felt exactly the same.
All that changed was the number of zeroes in my bank account and the moisture retention of my hair (four rounds of bleach can do a lot more damage than you think).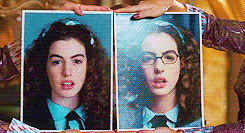 Mane attraction
Why do we pay so much attention to our crowning glory? Zingranwon Shatsang of hipster-favourite Zido, explains,"Hair is an integral part of an Indian woman's self-identity. When people come for haircuts, I notice they feel very vulnerable when it comes to changes; it's like we are redefining their personality."
She goes on to talk about how the popular notion of perfect hair means "no frizz, shiny, with no sign of grey hair or dandruff. Basically, what you see in hair commercials."
And Bollywood has done a great job reinforcing this standard of beauty – if you haven't mastered Poo's hair flip from Kabhi Khushi Kabhie Gham, are you even eligible to apply for college?
"A celebrity client once spoke to me about how Hollywood considers hair transformations an integral aspect of moulding a character, but if a Bollywood actress experiments with her hair, she gets typecast," says hair and makeup artist Krisann Figueiredo.
"In fact, even brides are sceptical of experimenting — they want to stick to the slick and straight, tried and tested bridal looks," she adds.
"The average woman thinks that curly hair looks unprofessional and not neat enough. I've always had curly hair, and while my mother was completely fine with me styling it however I wanted, my aunts would force me to tie it up because they thought it looked messy."
Long flowing tresses are linked with femininity — No hair to coyly tuck behind your ear automatically translates to no sanskaar or sharam.
"I have always had short hair," says model Haima Simoes. She tried to grow it out, but realised she preferred it short. "If I want to look feminine, I style it a certain way and that's about it." she adds.
Between traditional stereotypes, and the trope that dramatic hair transformations lead to equally dramatic life changes, it's no surprise that changing your hairstyle from bum-length to bob is a weighty one.
Like you're doing it to make a statement. Or rebel against your nani, mummy and the ghane lambe baal that they, shikakai and amla have tirelessly worked towards achieving.
Getting to the root of the matter
But the beauty of hair transformations is that they can do exactly what you want them to do. Make a statement to yourself, the world, or literally not change anything except the way you look.
Preksha Khanna who shaved her head says, "I used to talk and sometimes joke about shaving my hair, since college, but I never took it that seriously myself. What made me do it was the realisation that nothing is stopping me except myself."
Sometimes, it's not the hairstyle or the look that is transformative but simply the act of doing it.
"I felt so light. Both literally and figuratively," adds Khanna, who received (and ignored) unsolicited advice that ranged from "your head is not egg-shaped enough to look good bald" to "you will look like a boy".
In my case, it was the first time I had done something so "out there". As an introvert, drawing attention to myself makes me queasy and uncomfortable.
But that time, I pushed those thoughts away and followed my whim through. I had done something I was afraid of, and life hadn't fallen apart.
Hair transformations also act as mouthpieces for things that people might not be able to say. Photographer Shreya Shetty's long hair was an integral part of her identity. "It stopped being part of who I was and started to define me. I added too much of my self-worth to it."
So chopping off her hair was a significant act – "My family is fairly open, but they're set in their ways and were used to my long hair — so getting my hair cut the first time felt like an act of defiance. When I finally did it, loving myself without hiding behind my lovely locks felt heartbreaking yet empowering."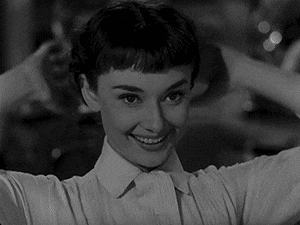 "People still seem apprehensive because everyone talks when you mess with your hair, but now I see some openness to the idea of unconventional hairstyles. The internet has made new trends accessible," says Shatsang, on the trend of experimental hairdos.
An act of self-love, gesture of defiance, or simply boredom — if hair transformations make you feel good, get the global pink, shave the curls off or grow out your bob. Write your own hairy tale, you're the one who has to live it.
WATCH NOW: How to get the perfect blowdry *and make it last*