The best mascaras according to celebrity makeup artists
The MVPs of the makeup world pick their favourites from luxury brands and drugstore finds
Once you've gotten over the fear of poking yourself blind, and giving yourself an unintentional black-eye, you will cross over to the other side – the side well-versed with the sorcery of mascara and how it can instantly mask the after-effects of even the roughest of nights. Simply put, once you go long, luscious, and black, you never go back.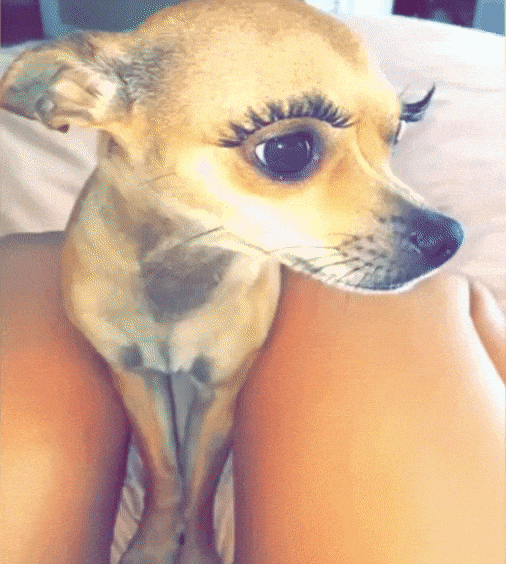 But much like most good things in life – chocolate and calories, the beach and sunburn, puppies and… (sorry, there's nothing bad that comes with puppies) – mascara too comes with its share of not-so-likeable plus ones. Each stroke means introducing more chemicals into your beauty routine, the fear of allergic reactions, and the risk of eyelashes breaking.
We asked our favourite celebrity makeup artists to tell us the wand they swear by – one for the times you're on a budget, and one for the times you want to splurge.
Celebrity makeup artists' picks for the best mascara out there
Having painted faces for Anushka Manchanda, Rasika Duggal and Mary Kom, Parmar does with a makeup brush what wizards do with wands – create magic. She has the ability to make a pop-coloured eye look elegant, and a nude lip look ultra-glam.
Luxury: Diorshow Mascara by Dior
"As the name suggests, this product gives instant lift and volume, along with a long-lasting impact with just one swipe. There is nothing that is easier to work with than Dior Show, especially on hectic days." ₹2,254
Budget: Volum Express Hyper Curl Mascara by Maybelline New York
"It's budget-friendly and easily available. It helps build three times the volume and also helps curl eyelashes, giving you an ultra-glam look. On a regular day, a swipe or two is all you need." ₹310
She makes mastering looks for editorial spreads as easy as buttering your toast, and her elegant bridal looks are sure to put all bridezillas at ease. Her client list includes influencers like Anam C, heiress Tania Shroff and comedian Aditi Mittal.
Luxury: They're Real! Lengthening Mascara by Benefit Cosmetics, and Extreme Dimension 3D Black Lash by MAC Cosmetics
"I love They're Real by Benefit. It's defining, lengthening, smudge-proof and adds volume. The jet black formula gives you an instant eye lift, and the formula doesn't dry out lashes. It's also non-clumping and extremely buildable. It has the same impact as wearing falsies, but They're Real!" ₹1,240
"I love the Mac Extreme Dimension 3D mascara. The formula is extremely lightweight and gives your lashes the perfect amount of curl, length, and volume. One swipe of this can give you an instant lift. It's great for brides because even with all the sweat, heat, and crying, this mascara does not budge." ₹2,400
Budget: Falsies Push Up Waterproof Drama Mascara by Maybelline New York
"This is for anyone on a budget who is looking for the instant falsies effect. The formula is lightweight and holds the length and volume of your lashes in place for hours. It doesn't flake and is smudge-proof. Most importantly, it's extremely easy to remove, without having to tug on your lashes." ₹570
A favourite among the likes of musician Lisa Mishra, style influencer Santoshi Shetty and chef Pooja Dhingra, Gandhi strikes just the right balance between quirky and glamorous.
Luxury: Le Volume De Chanel Mascara by Chanel
"I love Chanel mascaras because the wands are very unique, the product doesn't make the lashes look clumpy at all, and the finish is exceptional." ₹3,297
Budget: Super Volume & Lengthening Mascara by Daily Life Forever 52
"Forever 52 is my favourite drugstore mascara. If you're looking for volume, I promise you will fall in love with this one. It gives a dramatic, sexy look to the lashes, almost like falsies. It's also easy to remove, and prevents lashes from breaking." ₹799
From a natural, dewy flush to the perfect contour – Figuerado's understanding of skin tones and face shapes is like no other. Beauty shoots and fashion spreads, she has done it all.
Luxury: Hypnose Mascara by Lancome
"It tops my list because it does everything that a perfect mascara should do. My favourite thing about it? It's super easy to build up." ₹3,499
Budget: Volum Express Hyper Curl Mascara by Maybelline New York
"I absolutely love this one. It is long-lasting, and I often use it for shoots where we need waterproof makeup." ₹310