Representative photo: Mayank Mudnaney
12 beauty products that saved our skin and hair during lockdown
Hair masks, sunscreens, booty creams — we have all parts of you, covered
Our lockdown beauty regime has been kind of a mixed bag. The lack of vitamin D is making our skin dull and hair fall out in copious bundles, forcing us to go all out with our oils and ointments. Sometimes, we're burning through bottles of dry shampoo and face mist in a last-minute bid to look presentable for office Zoom calls.
The back and forth between being too lazy to wash our face and then overcompensating with elaborate routines forces our skin and hair into panic mode. The hair coiled in the drain after a shower has us enacting our own Psycho shower scene.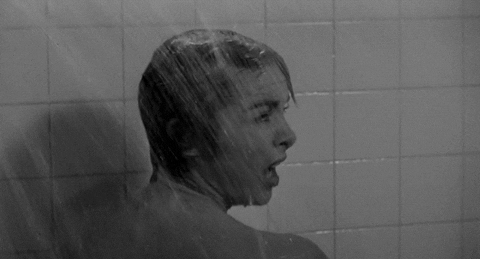 But through the assortment of drugstore finds and online binge shopping to relieve our jittery nerves we managed to find some stellar products. For an at-home spa day and a quick pick-me-up, these are the products that the Tweak editors swear by in their lockdown beauty regime.
We're a team of women with different skin types, hair treatment and conditions. While one writer boasts of negligible hair fall and great skin because of all the fish in her diet, another is slathering her face with a soothing cica balm.
So from vegan and cruelty-free to high-end products and handmade soaps, you'll find something in this mix to suit your needs.
12 products to add to your lockdown beauty regime
Face the world with the Lemongrass & Turmeric Hydrating Gel by Ayca, ₹725
A light gel-cream that glides across your skin with ease, this product comes with skin-loving ingredients aloe vera and turmeric, in the form of its root oil.
Naturally soothing and hydrating, aloe can treat a variety of skin ailments and the antioxidants and anti-inflammatory properties of haldi are an added bonus in this jar of goodness.
"It feels like spooning an ice cream sorbet onto your skin, cooling and light to the touch. It's rare for me to find a moisturiser that doesn't make my skin look as shiny as a puja thali, so I'm in a long-term relationship with this one. The bottle is perfectly sized to slip into your bag too so your skin doesn't have to be threatened by drought," says Tweak editor Rochelle Pinto.
Raise the bar to battle hair fall with a shampoo soap by Nytarra,

₹

295
Whether it's stress-induced because she's running a company of mad-hatters or it's just the humidity, a noteworthy addition to Pinto's regimen has been the Nytarra shampoo bar.
Particularly the anti-hair fall bar which incorporates neem powder, pine tar and rosemary, lavender and ginkgo biloba extracts.
"I've never been so excited to wash my hair, excitedly forcing my partner and family to sniff my head because that combination of rosemary and lavender really makes your senses dance. It cleans the hair without drying it out excessively, though I would recommend using the brand's conditioner bar at least once a week in case you already have dry, frizzy hair. The fact that you're not generating tonnes of plastic waste is just the vegan icing on this carrot cake," she says. 
Fix damaged hair with the Intensive Hair Repair Masque Japapatti & Brahmi by Forest Essentials, ₹1,525
Chandni Sehgal, copy chief, stuck to a tried-and-tested favourite to get her through lockdown stress. "I was born with lustrous Punjabi girl hair, and with that diet of extra dahi, both in my bowl and in my hair, I never had a bad hair day. Well, until I was in my late twenties and suddenly I was yearning for one good hair day. Hair fall, frizziness, damage, I had it all."
Willing to try anything to help her hair at that point, she turned to this mask. "I went on to use it for nearly two years, and my hair felt softer, less damaged and more hydrated."
This mask is a concoction of potent Ayurvedic herbs methi, brahmi and nagarmotha along with banana pulp which is a great moisturiser for your scalp with potassium, natural oils, carbohydrates and vitamins which protect your hair's natural elasticity.
Use it as a pre-wash treatment to feed your scalp with nutrition.
Soothe your skin (and nerves) with the Etude House Soon Jung 5-Panthensoside Cica Balm, ₹1,350
The Soon Jung line from South Korean cosmetics brand Etude House has become a favourite the world over for people with sensitised skin.
"My skin and I are the same. We're both super sensitive, allergy-prone, and can flare up with no apparent cause. It was at work one day when another random red patch appeared on my elbow, and my colleague asked me to try her Etude House soothing gel.
It has changed my life. The non-sticky, transparent jelly-like moisturiser gets slathered on bites, rashes and burgeoning pimples. Does exactly what it promises — soothes tired skin and relieves skin irritation," says Sehgal.
Cica balms are incredibly nourishing and enriched with centella asiatica which is an antioxidant and skin-repairing ingredient.
This product includes madecassoside, a potent ingredient derived from the centella plant, panthenol and camellia sinensis leaf extract (green tea), among others, that come together to protect your skin, bring in moisturise and help it recover.
Shine bright thanks to the Glow Tonic by PIXI, ₹1,400
This exfoliating toner has reached cult status for a reason. With 5% glycolic acid, it sloughs off skin cells to reveal an underlying glow, as the name states.
You may be familiar with our senior digital writer Nikhita Arora from our 5-minute facial videos. All those DIY trials have given her quite a radiance, coupled with some great genes, of course. "My skin is pretty normal so my routine is basic but I had milia (small white bumps that aren't whiteheads) on my cheeks that just weren't going away."
This toner was strong enough to get rid of the milia but not so harsh that it stripped her skin of its natural moisture. The product does contain artificial dye and added fragrance, but if you have no skin ailments and allergies like Arora, then this will work well for you too.
Use it a maximum of twice a week, followed with sunscreen to protect your skin. It should help you combat milia and gently resurface your skin. Bonus, you can also use this on other parts of your body, like your upper arms and legs to get rid of razor bumps and ingrown hair.
Protect yourself with the UV Doux silicone sunscreen gel by Brinton Healthcare, ₹607
Don't fear the silicones unless you have very acne-prone skin. This sunscreen spreads smoothly and leaves behind no sticky feeling and a negligible white cast.
"This is the only sunscreen that doesn't make my face sweat or make it feel like an oil-lined kadhai," says Arora.
It provides broad-spectrum protection against UVA and UVB rays to prevent sun damage, skin ageing and burning. It's a combination sunscreen that uses organic UV filter Octyl Methoxycinnamate as well as inorganic physical filters zinc oxide and titanium dioxide to make it a doubly strong skin shield.
Give your hair a pick me up with SIMRASA Luxuries' Hairloom hair perfume, ₹899
This is the perfect indulgence for people obsessed with haircare and pick-me-up for the lazy ones who don't feel like showering. Its aroma combines sublime fruity and woody notes but this hair product has hibiscus extract and glycerin blended into it as well.
"I don't like the idea of dry shampoos, so this was a great alternative. It gives your hair an extra boost when you need it: smoke-filled bars, sweaty lounges or the smelly air hitting your face in the rickshaw. I used it a tonne before lockdown too, but it has been such a saviour now especially when I want to skip a day of washing my hair," says Lamiya Chitalwalla, our native content lead. "My mom loves it too, so I'm hiding it between a pile of clothes till I order more."
The hibiscus in this formulation is rich in vitamin C and amino acids which nourish your hair. It's even believed to stimulate hair growth. Glycerin is a natural humectant and moisturising ingredient that can reduce dryness. Their formula is free from any damaging alcohols and cruelty-free.
Ass-imilate the Booty Polish Walnut & Coffee Scrubs by Dot & Key, ₹795
Our bums are doing all the heavy lifting right now since we're sitting on them all day. They need some loving too. The Booty Polish by Dot & Key is a physical exfoliator which uses walnut and coffee along with Brazil nut oil, lemon and orange peel oils.
A gentle scrub can help get rid of dead skin cells and you can apply this directly to your wet skin — no need to create any messy mixtures.
"I'd be lying if I said 'The internet didn't make me do this'. Instagram has just upped the standards for self-care in lockdown. My feed is full of people sipping on wine in petal-filled bathtubs or using gold-infused serums and peel-off face masks. So this was my way of being a part of the indulgent skincare wave. I use it four times a week and it has made my derrière feel quite good," says Chitalwalla.
Hydrate away with the Mario Badescu Facial Spray: Aloe, Herbs and Rosewater, ₹1,973
Facial mists are like a zing that can wake you up instantly when you feel your eyelids getting heavy after a big lunch. They can also impart beneficial properties to your skin for hydration. Now, Mario Badescu's mists get some grief for their use of dyes, essential oils and fragrances which can be irritating for your skin.
But remember the fish-eating colleague with perfect skin and hair? She's our lifestyle editor Arundhati Chatterjee who loves a good splash of this spray. With no skin ailments that would react to this formula, the spray is sufficient for her. There are good ingredients in here though, like aloe barbadensis leaf juice and propylene glycol that can be conditioners for dry skin.
"The rosewater spray really helped me get rid of the summertime sadness and spritz the October heat off my face. There's also another variation of this Mario Badescu facial spray which I like with chamomile and lavender. It pretty much keeps the oiliness under control by hydrating the skin so you don't overproduce oil to compensate," she says.
Transport yourself with Bath and Body Works Japanese Cherry Blossom body lotion, ₹1,199
Chatterjee's lockdown beauty regime may be sparse but her kryptonite is creams – hand creams, body lotions, body butter and balms.
You may not be confident enough to travel right now, but this can be a mini mental escape. All it takes is one layer of this lotion and the scent transports you to the cherry blossom festivals of Japan.
"I don't understand much about beauty products, honestly, but this one has all the popular ingredients. Shea butter, jojoba oil and vitamin E. It's smooth on the skin and doesn't feel patchy. A bonus is the lotion's lovely fragrance," she says.
Shea butter is high in fatty acids that soften skin. It's even said to have anti-inflammatory and healing properties. Vitamin E is a great antioxidant and jojoba oil is one of the oils that very closely mimics our skin's natural oils, helping it to rebuild and heal.
Soothe your scalp with the Squanorm Treatment Shampoo by Ducray, ₹1,200
There's only so close that features editor Sara Hussain could have held her phone camera to her scalp over a video consultation with a doctor. An itchy, raw, sometimes bleeding scalp with flakes that looked like dandruff but weren't dandruff left her confused and leaving strands of hair around the house.
"Turns out I had a mild case of seborrheic eczema. This is a medicated shampoo that's on the pricier side but oh my god, what a relief. My hair has stopped falling as much and I'm not constantly scratching some part of my scalp," she says.
This shampoo will regulate oil production, reduce the flakiness and soothe the scalp with bisabolol. Apply a small amount of shampoo to your scalp and leave it for a few minutes to let the piroctone olamine, an antifungal ingredient, works its magic.
"This has been a great investment. Highly recommend it to anyone experiencing similar issues. A little goes a long way with this. I've been using it for weeks and I'm not even halfway through the bottle."
Power up your regime with the Day After Binge superfood mask by Pulp Cosmetics, ₹899
This face mask really covers all your skincare superfoods. Antioxidants from spinach, rutin, green tea extracts, vitamin C and E. You've also got glycerin, glow-boosting and healing haldi, shea butter to moisturiser and a blend of clays and oils. It's everything you'd want in a face mask, including some tea tree oil to help with breakouts and acne marks.
"I've used this time indoors to help my skin recover from years of sun damage and other vices. I'd usually stay away from formulas with coconut oil because it can cause congestion if not formulated well. This mask has coconut oil but I've faced no such issues with it. I love antioxidant products, and given the amount of pollution we live in, we all need more," says Hussain.
The brand is vegan, completely cruelty-free and has poppy branding to tickle your millennial fancy.
Credits: Styling: Divya Gursahani, HMU: Mausam Gandhi, Model: Chandni Alimchandani/Inega
Top: Urth