Are essential oils really that essential? Get to know the multitasking geniuses of the plant world
There's more to them than meets the nostrils
What do Victoria Beckham, your frenemy's Pinterest board and the great Indian repository of home remedies have in common? Their all-consuming love for essential oils.
Over the last few years, essential oils have taken over social media feeds and our home apothecaries — as mental wellness warriors, lavender-scented lullabies on sleepless nights, air fresheners and even the things that keep ticks in check on fur babies.
They're the Meryl Streep of wellness — there's nothing they can't do. And that makes us cynics wonder, "Are they too good to be true?".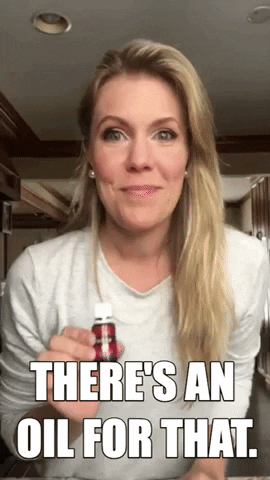 To find out if there's more to them than meets the eyes, nostrils and epidermis, we scent our queries to Ainsley Mayben, head of training at Kama Ayurveda, who has been working in the field for over two decades now.
"Essential oils are hydrophobic (don't mix with water) liquids which are sourced from plants and are the backbone of aromatherapy. They can be extracted from almost any part of the plant: bark, fruit, seeds, leaves and flowers. They all have chemical compounds with properties which work on various aspects: skin, hair, as antiseptics, as disinfectants and so on. They really are multitaskers," he says.
While they are 100% natural and pure, essential oils come with disclaimers:
Contact sensitivity: An allergic reaction that manifests as an itchy rash after being exposed to the essential oil. The amount of oil you use on your skin is going to determine the severity of the reaction. If you're prone to allergies and skin irritation, try this DIY patch test before using a new product:
Apply a small amount of the essential oil or oil-infused product on the inside of your forearm.
Put a bandaid on the area of application and leave it for 48 hours.
Remove the bandaid to check for visible skin irritation, such as swollen, itchy blisters. Repeat for confirmation.
Dilution and consumption: As heavenly as these oils smell, Mayben advises you not to apply them or use them in their concentrated form — and definitely not to drink them. "Always dilute pure essential oils because they can irritate the skin, leading to ugly reactions. Mix them with carriers (less volatile vegetable oils) and try not to use them near your eyes," he says.
Read between the lines: Label literacy is as essential as the oil. Check for certifications such as PETA, ECOCERT Cosmos and USDA organic logos. If you're buying essential oils to apply to the body, make sure they're sulfate-free and paraben-free. Look for information on whether the oil is diluted and what carrier is used (almond, olive or coconut oil generally maximises the benefits while minimising side effects) and check for buzz words like 100% pure or natural.
After prepping ourselves with the disclaimers, we swam into the pool of mass favourites.
The 7 essential oils you didn't know you needed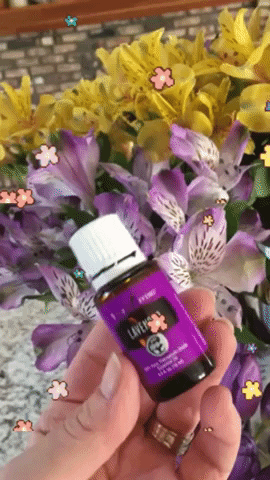 Lavender oil: All-rounder, star performer and the only Purple Haze we recommend. It's extracted from the flower of the lavender plant, and its gentle smell boosts relaxation, its antiseptic properties relieve skin and fungal irritations, fight hair problems and has calming effects. Lavender-infused oils are often used by people battling anxiety, bouts of depression and insomnia — the French even add it to their homegrown blend of Earl Grey tea.
According to Egyptian folklore, the aromatic oil was used in embalming of mummies. They believed the incense would be an aid in a happy journey to their afterlife. Mayben also uses it in a diffuser and before going to bed, applies to the pulse point as lavender is extremely calming.
Jasmine oil: Extracted from the sweet-smelling flowers of the jasmine plant, this is the jester of essential oils. The instant mood lifter injects positive juju into the brain's limbic system (the centre for controlling emotions) and works as an efficient stress buster. Jasmine oil massages are extremely popular in aromatherapy as an antidepressant. The oil is also known to hydrate skin and reduces wrinkles.
PS: The sweet, alluring scent of jasmine has also wafted its way to Chanel, the French fashion house, and made a permanent home in Chanel No. 5.
Citronella oil: Baygon, be gone. Say hello to the scientifically-proven natural insect repellant and anti-fungal agent. Sourced from the leaves and stems of different kinds of Cymbopogon genus, citronella is infused with healing properties. Since it's known for healing wounds, it works for people with diabetes who are slower to heal from wounds because of their condition.
Its citrus-like refreshing fragrance has made it popular among olfactory experts, and is often used in perfumes and deodorants.
Cypress oil: The oil is extracted from the twigs of the evergreen cypress tree, and helps you in bidding a sweet, fragrant farewell to 'kamar mein dard', varicose veins and stretch marks. Its antispasmodic properties relieve joint pains. Over the years, it has garnered a reputation for being an effective pain-killer of sorts.
It's heavily diluted and used in Abhyanga: the Ayurvedic massage which uses oils to balance the three doshas. Since cypress oil is powered with antimicrobial compounds, it's used in haircare and skincare products that specialise in deep cleaning.
Cinnamon oil: All roads to wellness must take a quick detour on the spice route. Extracted from the inner bark of Cinnamomum zeylanicum, this oil is found in abundance on the Malabar Coast of India, and Cochin is a good spot to source it. The oil, with its sweet and spicy fragrance, is often reminiscent of Maa ke haath ki biryani. 
But don't take multiple servings of this oil. It's strong and demands to be used sparingly. Excess of it on your skin can lead to severe burns.
Used in moderation, cinnamon oil is known to promote blood circulation and is considered an essential massage oil. It also aids in focus- and attention-building, as well as oral hygiene.
PS: Cinnamon oil doesn't mix with water, so don't use it as a bath bomb, it can lead to skin rashes. But you can add droplets to diffusers, to create a DIY air freshener.
Tea tree oil: Spill the tea tree oil and reap a bundle of skincare benefits. It's derived from the leaves of the tea tree (not to be confused with the leaves that gather at the bottom of your chai glass). Its anti-fungal, anti-bacterial and anti-inflammatory properties have made it a mainstay in the cosmetic industry.
The essential oil is known to fight acne, contact dermatitis and athlete's foot. The natural germ-buster also makes for a good natural hand sanitiser and you can try making a moisturising sanitiser with it, at home.
Citrus oils: It smells like someone is peeling an orange, a tangerine or a lime. This group of essential oils featuring lime, lemongrass and orange are extracted from the rinds of these fruits to derive the familiar fragrance.
The multitasking oils have more benefits than the overachieving lavender.
While bergamot oil enhances your natural skincare regime, energises your skin and fights infections, rashes and acne, orange oil is an A-lister when it comes to pain relief. Inhaling orange oil can significantly reduce pains. Notes of lemon-scented candles and diffuser oils are a natural agent of mood change and soothe a parched, sore throat.
The orange oil is also a natural cleaner, and you can add 10-15 drops to an ounce of water, mix well, and spray as you like it.
Alternate usage of essential oils
Sanitising indoors: Swabbing floor with orange essential oil (derived from the peel) serves as a natural alternative to synthetic fragrances.
Fabric management: During the final rinse, add a few drops of essential oil (lavender is a crowd puller) instead of synthetic fabric softeners, for a fresher, more natural fragrance.
Pet care: Lavender oil spray is known to reduce travel-induced anxiety in your furry friends. The peppermint oil soothes joint pains and is also used as a serial pest- and tick-killer.
5 products that are powered by the natural oils
Eco-friendly hand wash
Feel like an eco-warrior with this cruelty-free, environment-friendly hand wash which is loaded with the benefits of the essential triumvirate: sweet orange, lemon and tea-tree oil. Powered with Aloe Vera and Vitamin E, this hand wash also ensures your palms are hydrated.
PureCult;₹299
Face wash with a difference
Infused with the multitasking lavender (as well as whipped shea butter), this gives a face lift to your regular face wash routine. The essential oil instantly makes you feel fresh while the scent transports you to a calmer valley. Go forth, lather on.
Aroma Magic; ₹190
The bath and body essential
Kama Ayurveda's rose-and jasmine-infused bath and body oil is a trifecta of wellness: energises your senses, soothes your mind and lifts your mood. Bonus: smells like heaven. With antioxidant carriers like organic almond oil, soya bean, wheat germ and castor oils, this bath essential is designed to restore the natural glow of your skin.
Kama Ayurveda; ₹975
Aromatherapy for the abode
This is the only air-freshener your home really needs. This reed diffuser is amped up with lemon and orange essential oils which are known for their antiseptic and anti-fungal properties. The citrus oils boosts your immunity and enhances your mood. Inhale citrus, exhale wellness.
The Fragrance People; ₹1,999
The quint-essential starter kit
Channel your inner aromatherapist and make your own hand wash, body scrubs, signature scents and linen sprays with this four-pack essential oils kit (contains rose, jasmine, lavender and rosemary).
Organic Harvest; ₹2,048