Photo: Antonika Chanel/Unsplash
12 high-tech facials that go far beyond your neem-haldi mask
We've gone digital at work, in love, to shop — so why not skincare?
Modern day horror story: Once upon a time, in an attempt at self-care, I decided to get a facial. Not even one of those high-tech facials. Just the regular kind.
Even though my allergy-prone skin reacts to everything — the crown jewel of Indian households, haldi, included. Rosacea is that toxic friend that doesn't register the 'leave me alone' memo.
I put on my brave face, begged the dermatologist to exercise caution, and went into the chamber.
Post-facial, my chin looked like it had the pox and my rosacea-prone cheeks had lit up as brightly as CST on Republic Day.
Ninety per cent of humans can identify with this feeling of a procedure gone wrong, and the 'I'm going to sue her/ kill her' thoughts that follow. When beauty rituals go wrong, your wallet, self-esteem and faith in humanity take a beating.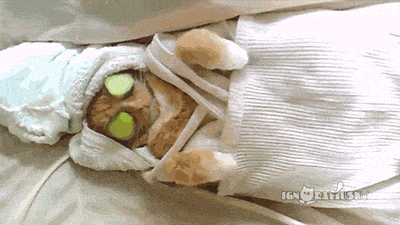 So, how then does one pick a facial? Do they even work? We spoke to Dr Geetika Mittal, founder of ISAAC Luxe,  Dr. Harshna Bijlani of The Ageless Clinic, and the experts at Therapie Clinic and SkinLab, for answers.
Step 1: Pick a reputed, well-reviewed clinic, and speak to people who've experienced the treatments.
Step 2: Consult a dermatologist to find out if you need one, and what would best help your concerns.
Step 3: After-care is key, so follow the post-facial instructions even if you're the kind that struggles to take off your makeup before bed. While some treatments see results in one session itself, some problem-oriented courses require multiple visits.
Classifications of facials
A standard facial: a multi-step skin treatment that generally involves deep cleaning, steaming, blemish extraction, a mask/ peel and moisturising aimed at improving the general appearance of the skin.
High-tech facials: These tend to be problem-solution oriented, and involve words like 'microdermabrasion, light therapy'. Like the perfect pair of jeans, it takes effort to find the best one for you.
If you prefer to let nature take its course and apply haldi to all your problems, or accept them, more power to you.
If you prefer to explore all the options technology has blessed us with, we decode high-tech facials that target a variety of skin concerns.
Since acne can be stress, or diet-induced, symptomatic of PCOS and other issues, get a clinical assessment and hormonal profiling before narrowing down on a line of treatment.
Hydra Pure Pore: This technology helps destroy any bacteria present in the skin and cleanses the pores. Peels specifically formulated to treat acne are then applied to exfoliate the skin. A post-treatment mask with pore cleansing and healing properties is used at the end. Offered at SkinLab, Rs 3,300
AgeLess Ultimate Anti-Acne Facial: Recommended for mild, or even cystic acne, this four-step treatment involves a cleanup, followed by the application of an anti-acne mask infused with ingredients like spirulina and tea tree oil known for their acne-fighting properties.
That's followed by the Clearskin anti-acne laser that treats active acne by targeting the sebum glands and P. acne bacteria (the bug causing the acne) simultaneously.
The final step in your fight against AA? The signature anti-acne serum, that preps your skin to actively fight acne-causing bacteria. Think of it like Captain America's shield for your skin. Offered at The Ageless Clinic, Rs 8,750
Carbon Facial: Also known as a carbon peel, this non-invasive procedure uses liquid carbon on the client's face and neck, followed by a laser to blast (fear impulses, be gone) it away. The carbon helps reduce sebum and oil and the laser therapy helps reduce pigmentation and acne-causing bacteria. Multi-tasking at its best. Offered at Isaac Luxe, consultation-based cost
View this post on Instagram
Brightening and hydrating high-tech facials
If your skin betrays those late-nights spent obsessing over work, you're not alone. There's a way to infuse a little glow back into those cheeks that has nothing to do with wine, or rosacea.
Infuse Treatment:

 

This

uses Dermal Infusion Facial technology for deeper penetration of Vitamin C and other nourishing ingredients to give the skin a long-lasting glow.
It also includes hyaluronic gel application for intense moisturising and a facial lymphatic drainage massage which helps eliminate toxins and increase blood circulation.
Finally, special peeling agents stimulate collagen and speed up the skin's natural renewal process. It's both beneficial, and relaxing — won't blame you if you nod off. Offered at SkinLab, Rs 4,000
Hydra Facial: A relaxing facial treatment where a machine allows a combination of serums to penetrate 40-50 per cent into the skin. The push and pull mechanism infuses the serums while exfoliating the dead skin cells.
Lactic acid helps reduce pigmentation, salicylic acid helps dissolve any debris that clogs pores and hyaluronic acid hydrates the skin, while the carbon dioxide function helps brighten the skin.
The radio frequency tech helps tighten and firm the skin. The Avengers of skincare assemble to protect it from all sorts of enemies. Offered at Therapie Clinic, Rs 6,000 onwards
Wishpro Super-Medi facial: Begins with a facial, which can be customised for your skin type and concern and uses 36 unique combinations of different skincare technologies as well as patented innovative serums.
Next is deep exfoliation with magnetic-pulse technology and a special exfoliating serum containing cellulose, sweet almond oil and vitamin A & E.
This is followed by a cleanup, and the star act, picking between advanced micro-current, Red LED Skincare technology & Blue LED Skincare technology and adding a hand-picked serum capsule specifically for your skin type. Offered at The Ageless clinic, Rs 6,390
Hyper-pigmented skin high-tech facials
Patches of skin that become darker than other areas occur when the skin produces more melanin.
LED PhotoFacial: Specially formulated peels help in gentle exfoliation of dead skin cells and improving skin tone, texture.
Pure oxygen is then infused into the skin which ensures dermal healing and penetration of nourishing ingredients into the deeper layers of the skin.
Finally LED phototherapy which emits a specific wavelength of light is focused onto the skin to stimulate collagen production, improve skin clarity, increase microcirculation and reduce blemishes and pigmentation. Offered at SkinLab, Rs 7,500
AgeLess PicoSure Facial: Recommended for all us living in the tropics, and facing pigmentation problems, and the half-tanning that travelling on buses and cabs leaves us with.
The 5-step treatment begins with diamond skin resurfacing, where a diamond tip is used to exfoliate the upper layer of dead skin.
This is followed by a cleanup, the Glowmask and LED skin therapy. NASA-approved LED therapy has been proven to have anti-ageing benefits, reduce sun damage, wrinkles, large pores as well as acne.
The star of this treatment is step 5: PicoSure, a pico-second laser, helps tighten skin and works on concerns like dark circles, dull and patchy skin, large pores and fine lines. Offered at The Ageless Clinic, Rs 12,900
Laser Skin Resurfacing: Touted to effectively improve both skin tone and texture, the benefits include reduction of the appearance of acne scars, improvement in tone, pore size as well as pigmentation. Offered at Isaac Luxe, consultation-based cost
View this post on Instagram
Anti-ageing high-tech facials
As much as we'd like to dip into the fountain of youth Rekha and Paul Rudd have been drinking from, until we unearth their secrets, we're going to accept the fact that ageing is inevitable.
Platelet-rich plasma treatment: AKA the vampire facial that Kim Kardashian made famous via her reality show KUWTK. Used to make skin smoother and reduce the appearance of wrinkles, it helps with skin complexion, wrinkles and lines, melasma, acne, and acne scarring.
The process involves extracting a person's blood, separating it in a centrifuge, and injecting the platelet-rich plasma (PRP) back into the face to reduce wrinkles and improve skin texture.
It triggers collagen production and helps tighten the skin and improve skin tone.
Put on your big girl pants because squeamish + blood is not the best combination. Offered at Therapie Clinic, Rs 9,000 onwards (area-specific).
AgeLess Age Defying Ulthera Facial: The five-step treatment which boosts collagen and tightens loose skin starts with diamond skin resurfacing to exfoliate the uppermost layer of your skin.
That's followed by a cleanup, clear skin laser to reduce pigmentation and a Korean glow mask to hydrate the skin. Lastly, a vitamin and nutrient-infused oxygenation treatment reduces the appearance of large pores. Offered at The Ageless Clinic, Rs 15,800.
Pink anti-ageing treatment: This triple threat targets anti-ageing, pigmentation and hydration using microneedles that infuse glutathione, hyaluronic acid, amino acids, vitamin complex and a peptide complex into the skin. Offered at Isaac Luxe, consultation-based cost.