Photo: Mohar Mate
It's not the wine, it's rosacea
A dermatologist's guide to getting back to the pink of health
The only time it's cute to have your cheeks referred to as rosy is when you're a toddler. Even then it's likely you'll have your revenge on the cooing grown-up by slinging a spoonful of undecipherable mash at them. As an adult with rosacea, flinging your tube of azelaic acid on the perpetrator of 'oh look, you're blushing' may be frowned upon. No matter how cute you are.
Living with cheeks that look like your mum stenciled red circles on your face is mortifying. Rosacea, the hereditary chronic skin condition that's characterised by persistent redness around the centre of the face, can be triggered by stress, weather, food, skincare products … well, pretty much everything. Cosmetic dermatologist Dr Niketa Sonavane explores the causes, busts the myths (drinking cold water doesn't help, but applying ice packs does) and suggests treatments — to nurse you back to the pink of health.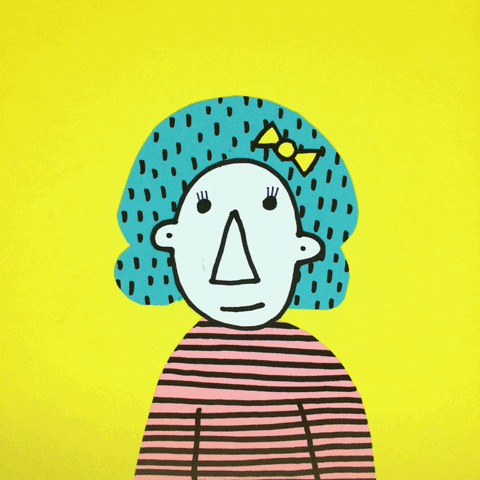 The red flags
It starts as mild redness on exposure to heat or spicy food which settles in some time. This pleasant blush could turn into persistent redness (inflamed, dry, rough skin), acne eruptions and thicker skin with visibly broken capillaries, if ignored. Says Sonavane, "Women, and those with lighter skin are more prone to rosacea but men tend to have more severe forms. Most patients that approach me are between 25-35 years and if left untreated, it could get worse with age."
Since it can get misdiagnosed as acne or dismissed as sensitive skin, get a dermatologist to verify your condition before it accelerates. My own rosacea is at stage 1, but for the longest time I was told I just had 'sensitive and allergy-prone' skin — yeah, allergic to doctors who can't tell rosacea from rouge, more like it.
According to Sonavane, "Medically, rosacea is classified into 4 types according to the area involved, the severity of symptoms and visible skin changes. Type one mainly involves facial redness and broken capillaries. Type two has acne-like breakouts. Type three has thickening and swelling of the nose. Type four involves the eyes with vision abnormalities."
Trigger warning
Before you can get to Type Four, rewind to Step 1: recognise your triggers. Therapy has taught us everything is our parents' fault. Since most of our health issues are down to our genes, we could just as easily slip rosacea into the 'family jewel' category. But heat, humidity, stress, hormonal imbalances — and swigging back alcohol, going ham on cheese, od-ing on cigarettes, spices (especially cinnamon) and extra-hot showers could trigger your rosacea. The modern-day root of all evil (dairy) is also linked with inflammatory conditions.
Sonavane recommends you even check your bathroom closet for hidden triggers — skincare products with alcohol, SLS, parabens and silicones can further irritate rosacea-prone skin. Sonawane suggests avoiding alcohol and oil-based products and those that generally 'tingle' on the skin such as menthol, AHA and citrus extracts.
Treatment
Step 2: Follow a treatment plan. Sonawane suggests, "Regular skin care with gentle and soothing ingredients. Moderate and severe cases require topical and oral medication such as Metronidazole, Ivermectol and Isotretenoin. Azelaic Acid peels, Hydrafacial, LED phototherapy and alginate masks are a favourite among rosacea patients visiting my clinic. These treatments are chosen according to their symptoms. The aim is to restore the skin barrier function and to lower the inflammation. I am able to keep my patients' rosacea in remission most of the year with the help of regular skin care, treatments and ongoing lifestyle counselling. This also ensures that complications of advanced rosacea such as skin thickening and Rhinophyma do not occur.
Considering my nose could already give Pinocchio's competition, I'm doing everything in my power to keep my rosacea under control. Hiding my gin bottles, going cold turkey and steering clear of stress-causers like my workplace. For anyone who asks me why I'm blushing or tells me 'aww it looks like rouge' , all I can say is… every ros(acea) sufferer has a thorn, so proceed with caution.
The dermat-approved rosacea-friendly product list
Facewash
I love the gentleness of Bioderma Atoderm Intensive Gel Moussant for dry and sensitive skin. It cleans the skin well, hydrates and helps in calming down inflammation. Another cheap and effective option is the Derclean hydro-gel cleanser (available at your local pharmacy).
Cleanser
I advise my patients to avoid wearing makeup during rosacea flares. Try the Lancome Bi-Facil Double Action Eye Makeup remover and the Bioderma Sensibio H2O Micellar Water, Cleansing and Make-Up Removing Solution for everyday use — just make sure you soak the cotton pad well and don't rub your skin.
Moisturiser
Light moisturisers such as Sensidiane Light by Noreva or Roseliane by Uriage are soothing, calming and moisturising for rosacea-prone skin. They also help in restoring the barrier function of the skin.
Sunscreen
Physical sunblocks without silicone are ideal for sensitive and redness-prone skin. I usually prescribe the ISDIN Pediatrics FusionWater Fotoprotector SPF 50+. It has non-irritant ingredients and a very light texture. Heliocare Ultra D Sun Capsules is an oral sunscreen with Vitamin D, Fernblock and antioxidants that helps extremely sensitive skin that cannot tolerate topical sunscreens.
Serum
Azelaic acid really works at reducing the inflammation and skin eruptions in rosacea. My patients love the Azelac RU Liposomal serum by Sesderma. This serum is weightless and does not irritate the skin at all.  I also love Niacinamide and Zinc serum by The Ordinary for reducing redness and strengthening the skin.