Representative image: Instagram/ Mindy Kaling
Why we're obsessed with popping pimples, and how to stop before you dig more craters into your face
The sisterhood of pimple poppers
Imagine a giant pimple placed strategically by the epidermal gods on the tip of your nose, ripe for the picking. Can you imagine its head pop with a satisfying psshh as you squeeze the living daylights out of it? Now what if I told you that this pleasure could be yours, on-demand, thanks to a toy that comes with — god bless the advancement of science — refillable pus? Aptly called the Pop-It Pal, this flat chunk of plastic with a bunch of 'pimple' capsules is a boon for pickers and poppers like me who derive undisguised satisfaction from zapping zits.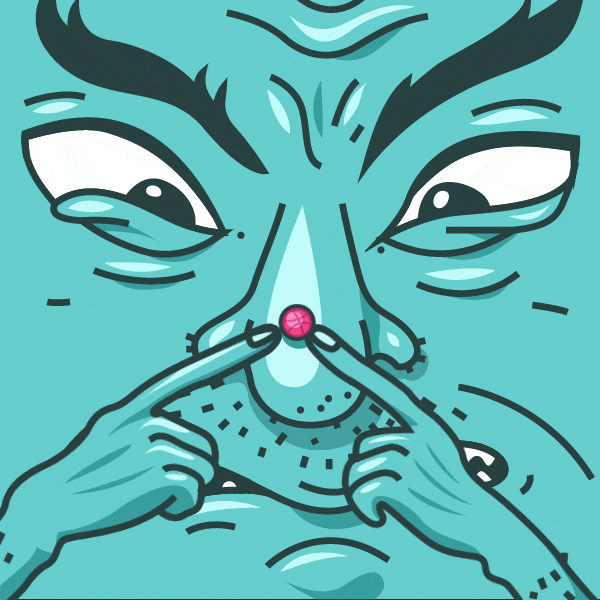 They say charity starts at home but in our household, it was the obsession with popping pimples. My mother was the master, with a ninja-like skill to force bumps and blackheads to do her bidding. I imagine she got a weird sense of satisfaction from it. A catharsis that burst forth every time goo oozed out of a giant pustule.
The madness might just run in our family, being passed down the genes undetected by scientists and the larger universe. But really, why has the pimple-popping ghost possessed so many of us — further proven by dermatologists like Dr Sandra Lee AKA Dr Pimple Popper who's even got her own TV show?

According to experts, the eagerness to purge is likely linked to the human disgust reflex. Val Curtis, a professor and director of the Environmental Health Group at the London School of Hygiene and Tropical Medicine, believes that the underlying disgust that drives "pickers" to pick at their pimples or avoid filth is almost certainly an adaptive trait, meaning that it helped early humans survive.
This explains why many of us love probing our own skin's imperfections, but it doesn't explain why people are so fascinated by videos of other people's zits popping. Dr Bobby Buka, a New-York City-based dermatologist wagers, "For the same reason we like roller coasters — they allow us to feel fear without real danger — watching gross extractions lets us experience disgust at a safe distance." He goes on to say that popping pimples and picking—or watching someone else do it—may cause a cathartic surge of dopamine, the feel-good hormone.
Dr Abigail Cline, M.D., Ph.D. of the Center for Dermatology Research at the Wake Forest School of Medicine, agrees. "Some people may get a sense of control and satisfaction that they are 'treating' themselves when they are popping pimples. They are cleaning or ridding their body of something that doesn't belong."
This urge is gratifying, sure, but when you have to look at your face filled with spots and acne scars, it can get really old, really fast. And because I really don't want to look like a Roy Lichtenstein painting come to life, I turned to gharelu nuske to put a stop to the pop.
I tried some gharelu nuske to stop my pimple-popping obsession
Celebrity dermatologist Dr Jamuna Pai recommends limiting your time in front of the mirror. "By stripping away visual cues, you'll be able to ensure that your mind doesn't obsess over it," she says. So, naturally, the first nuska required me to cover all the mirrors in my house. Although this trick was the easiest and did wonders for my self-esteem, of course, it did not stop my hands from wandering to my face blindly, in search of its pimply pals. So onto the next nuska, it was.
Dr Lisa Zakhary, a psychiatrist who specialises in skin picking disorder, says another way to stop picking is stimulus control or making it harder to pick by changing the environment. Because my wandering hands were the main problem here, I thought, why not tape them shut? In hindsight, that was a poor choice considering I make a living by typing on a laptop the entire day. The tapes were off in five minutes, and this nuska had officially been declared a failure too.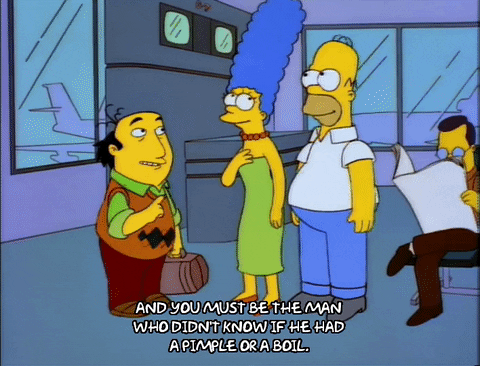 Tired of my antics, I decided to up the ante a little bit. According to Zakhary, many people pick as a coping technique to deal with anxiety, depression, or negative emotions. And because anxiety has been my chaddi buddy for some years now, it makes sense why my obsession was going haywire. "If you notice a feeling that makes you want to pick, engage in a competing response (like clenching your fist) and wait for the urge to pass," she says.
So, I decided to eat a teaspoon of hing every time I had the urge to pick at the gnarly beasts. Safe to say, this nuska was a complete disaster, but I'll spare you the stomach-churning details.
Fresh off a harrowing rendezvous with a herb that I now know is called devil's dung for a reason, I decided to stop shaving years off my life expectancy and listen to the doctors instead.
Science-approved methods to help you stop popping pimples
Incorporate active ingredients into your routine
Dr Anchal Panth, dermatologist, says it's a good idea to incorporate active ingredients like Azelaic acid and Salicylic acid into your night-time routine to combat acne breakouts. Tweak recommends using the 10% Azelaic acid serum by The Derma Co, which fades dark spots by stopping discoloured skin cells from populating. Because it has a high concentration of acid, this serum could cause irritation to some skin types so we advise you to consult your dermatologist and do a patch test before using the product.
You can use this 2% Salicylic acid serum by Minimalist that wards off blackheads and keeps your oils in check, giving you a matte finish.
According to dermatologist Jessica Krant, "Benzoyl peroxide is so effective and reliable for acne because it works via several different mechanisms at once. It is both antimicrobial, killing bacteria and other organisms, and an exfoliant, helping to unclog pores and gently debride the surface layer of skin."
Tweak recommends the Rapid Clear Stubborn Acne Spot Treatment Gel by Neutrogena that is a fast-acting formula with 10% benzoyl peroxide in it. We advise you to consult your dermatologist and do a patch test before using the product because of its high concentration.
Invest in good hydrocolloid patches
Pai suggests using hydrocolloid patches and micropore tapes on your pimples. "If the pimples are few in number and you are home, you can put tiny pieces of micropore tape on them to remind you not to pick them. Leave the tape only for a few hours and ensure that you do not pull it out with force."
Tweak recommends Micro-Tip Salicylic Acid Patches with Hydrocolloid by The Derma Co. Infused with salicylic acid, the micro-tip clears acne-causing bacteria and offers deep exfoliation to the skin. The clear, matte finish and the tapered edge of these patches make them seamlessly blend in with all skin tones for invisible coverage that flattens breakouts.
Go to a dermatologist if the problem persists
"Popping pimples is a risky move because you can push the contents of your pimples deeper into your skin, increasing inflammation and making acne worse," Cline says. Buka agrees. "Most people don't have the medical equipment or technique to perform an accurate excision at home. A medical professional does it with gloves, alcohol wipes, and sterile tools."
My irritated colon advises you to listen to the good doctors.
To reduce your scars, Panth recommends using tretinoin creams, if prescribed. Scars can also be lessened by using retinol serums and glycolic acid. "Retinol serum can be used at night, while exfoliation with glycolic acid can be done twice a week to help in making shallow scars less visible," she adds.
According to her, deep scars require surgical intervention with lasers, chemical peels, micro-needling, and radiofrequency treatments. "The choice of treatment depends on the type of scar, their number and size."
Whether your acne recuses itself right after puberty or goes on for what may seem like forever, there's no shame in asking for help, as I have come to realise later rather than sooner. Acne is but a skin-deep affliction that shall become your dinosaur fossil soon enough so how about you save some worrying for the actual problems: what to eat for dinner tonight?