Photo: RF._.studio/Pexels
Your complete lip care kit to soothe a painful pout
Expert advice, a shopping list, home remedies and more
The only thing common between frigid winters and the deserts that Tintin roamed are cracks – those that stretch across arid regions in deserts, and the ones that make your lips feel like prickly pears just as winter begins to set in.
Chelitis is the medical term for chapped lips that lead to inflammation, and the factors that might contribute to the condition are more than the number of lip balms that make up your extensive lip care kit – exposure to cold, exposure to wind, lip licking, allergies, eczema, an infection, a nutritional deficiencies, and autoimmune disorders.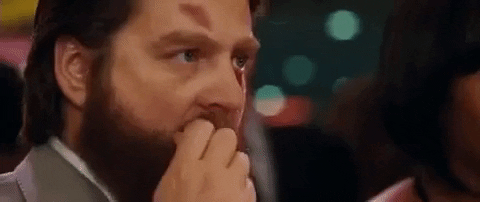 With the help of dermatologist Dr Niketa Sonavane of Ambrosia Aesthetics in Mumbai, we put together an extensive lip care guide that tells you everything from the steps your routine should include and ingredients to look out for when picking a lip balm, to home remedies that will help you survive winter.
A dermatologist-recommended three-step lip care routine to battle the winter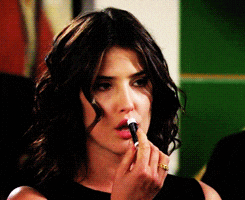 1. Protect
A lip balm with SPF is ideal as it doesn't just lock in moisture but also protects your lips from sun damage and UV rays.
Nut butters and natural nourishing oils are other ingredients to look out for when on a lip balm shopping spree.
2. Exfoliate
Buffing or exfoliating lips helps do away with dead skin, but be gentle. Exfoliate your lips not more than once a week, and always opt for scrubs with natural ingredients. Apply a moisturising lip balm immediately after. Also, if your lips already feel tender and prone to irritation, then it's best to skip exfoliating until they're back to their normal state.
3. Repair
All repair treatments  should be done at night. Lips are more susceptible to drying while you sleep, especially in winter. Before going to bed, apply a lip mask or lip treatment to nourish and prevent your lips from getting chapped. You can also include organic ghee in your lip care routine for intensive nourishment, repair and hydration.
Products you need to stock up on
A gentle lip scrub made using natural ingredients
A lip scrub that isn't too harsh is what you need to add to your lip care routine, and your already-overcrowded handbag. An organic lip scrub gently exfoliates your skin without exposing it to chemicals. Here are some that you can add to your virtual cart, and one that you can whip up in your kitchen.
Blood orange and rose hip lip scrub by Juicy Chemistry
The avocado oil and almond oil found in this scrub moisturises chapped lips, granules of sugar take care of the exfoliating, while the blood orange and rose hip oil, which is rich in anti-oxidants and fatty acids keep pigmentation at bay. Price: ₹350 for 10 g
Strawberry and beetroot lip scrub by Khadi
While buffing your lips and making them feel smooth and supple, this lip scrub also keeps lip discolouration in check, and hydrates dry lips. Price: ₹476 for 15 g
DIY coconut oil lip scrub
This three-ingredient lip scrub can be whipped up using kitchen staples found on every Indian countertop. The coconut oil is great for hydrating and moisturising, the honey acts as a hydrating agent, and brown sugar exfoliates the lips. Brown sugar is softer than white sugar, and does not lead to micro-tears when buffing.
Ingredients:
1 tbsp organic coconut oil
2 tbsp brown sugar
1 tbsp organic honey
Directions:
In your bowl, combine coconut oil with honey. Mix until you are left with a rich, thick, and smooth consistency.
Add the brown sugar to your base and mix until the ingredients combine to form a paste.
Transfer the lip scrub into your glass container with lid. If refrigerated, this lip scrub can last up to two weeks after being made.
Application:
Ensure the scrub is at room temperature. Then, apply the scrub to your lips in a circular motion.
Let it sit for about a minute or two and  then wipe it off with a warm washcloth.
Apply lip balm to moisturise exfoliated lips.
Remedy: Honest.com
A lip balm with nut butters
An instant shot of extensive hydration, nut butters have an abundant supply of antioxidants and smell heavenly, which can help lift the spirits on gloomy winter mornings.
Shea butter and pomegranate lip cream by Forest Essentials
Shea Butter protects lips from UVB rays, it's also rick in Vitamin F, which is said to soothe chapped lips. Pomegranate on the other hand, acts as a soothing agent, and also acts as a toner. Price: ₹675 for 10 g
Cocoa butter lip balm by Bare Necessities
Rich in vitamins and essential fatty acids, this lip balm nourishes, conditions and softens lips. The lip balm also contains vegan soy, which locks in moisture while hydrating your lips as well. Cocoa butter is a great source of antioxidants, and also forms a hydrating film around the lips, which helps keep them moisturised. Price: ₹250
Lip masks with hyaluronic acid
Moisturising magic is what hyaluronic acid is going to add to your lip care routine. Hyaluronic acid does the same things for your lips as it does for your skin – As a humectant, it keeps lips super hydrated by binding to water and "pulling in hydration." Scroll down for some lip masks that can help your lips experience a much-needed surge of moisture.
Pucker by ENN
This hydrating lip mask — apart from moisturising thanks to the hyaluronic acid — also contains honey, lanolin glycerin, shea butter, and jojoba oil, which are said to soothe distressed lips. Price: ₹900 for 15 g
Jelly Glaze by Tarte
This is an "any time lip mask," which lets you pick your preferred shade of tint, while checking the hyaluronic acid box off your lip care checklist. This way you can ensure your lips are getting nourished, while looking good. Price: ₹ 1,700
Ghee
Good ol' ghee is a dadi ka nuska that Dr Sonavane approves of, and insists that this kitchen staple and excellent moisturising agent should feature in your lip care routine, especially in winters. Here is a quick DIY that can help you do exactly that.
Homemade beetroot lip balm 
Ingredients:
Directions:
Wash and grate a fresh beetroot.
Squeeze out some beetroot juice from the fresh gratings.
Take one tablespoon of organic ghee and add one to two drops of the beetroot juice to it.
Store this mixture in a lip balm container and use within a week.
Remedy:Dr Niketa Sonavane