representative image
Who knew pessimists had it so good?
6 habits to steal from pessimists for a better life
Some are born bright, burning with hope and positivity. They belong to the league of 'sab theek ho jaayega' optimists. Others have brightness thrusted upon them by the sunshiny members of the former fraternity. These 'others' identify themselves as pessimists, or realists, as they love to call themselves. They brood in the shadow cast by little miss sunshine.
As an eternal, blind optimist, I depend on a Fevicol-strong belief that nothing can go wrong, no plans will be ever be cancelled, and even if things do derail, they always fall into place, miraculously. You know that emoji with all eight incisors on display? That's basically me.
Look closer, don't the first and the last one seem forced? Am I trying too hard to hold on to my positive vibes? Sure, I am. The agony that follows a bitter confrontation, rejection at home or work, delays in paperwork… I mask them all with this expression, and an added layer of pick-me-up jokes.
But as much as I hate to mention it, the pandemic cast an astronomic solar eclipse on my mood. Plans got cancelled, Amazon deliveries were delayed, and heartbreaking news splashed across screens and front pages of newspapers. I rapidly ran out of silver linings, and there was only so much a smile or a cheerful temperament could do.
My optimism failed me, and as I looked around and stared at the darker side of things, a strange revelation dawned. The trusted habits of pessimists were helping them handle the situation much better.
Fuschia Sirois, a social and health psychologist at the University of Sheffield, confirmed my fears. "If things drag on longer, and life and the economy really go down the tube, it's the optimists who are going to take a bigger hit to their well-being. They're going to have more disappointment and be in a more depressed and negative mood than the pessimists."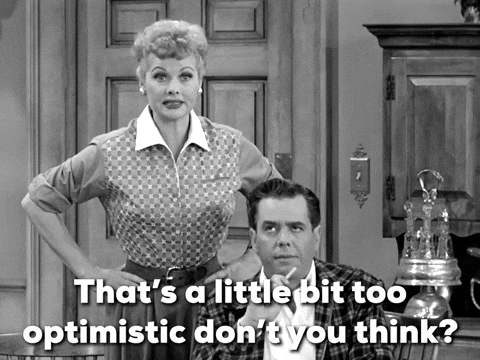 And it isn't just the pandemic, honestly. Pessimists seem to suffer less, tend to fewer bruised egos, and have the secret ingredient to keeping things real in life. They are more prepared to deal with life as we know it. Clearly, they've got a bad name for no reason.
I invaded this guide to surviving life by learning from the habits of pessimists closest to me. Colleagues and friends who find my incessant chirpiness and AM energy insufferable, and observed them closely. I stole a few chapters from their school of thought, to make mine easier.
From reducing the number of jokes per day to building a pros and cons list, I found six habits to stay on top of the game, by merely reducing the "positive vibes only" meter.
6 habits of pessimists that you should borrow right now
Make that pros and cons list
Optimist look at the light at the end of the tunnel through rose-tinted shades. Unfortunately, while enthusiastically zooming from point A to point Z, we may skip the fine print, ignore vital details and invite more trouble.
The biggest difference between an optimist and a pessimist/realist is the way we envision outcomes. We dive into projects expecting nothing but thumping success. This is called the ​optimism bias. We strongly believe that nothing can go wrong, ever.
But pessimists carry an imaginary cloud of doom wherever they go. They actively expect negative outcomes, and thus tread way more carefully, measuring each move. They remain calm, don't react impulsively, and are extra careful, especially under duress.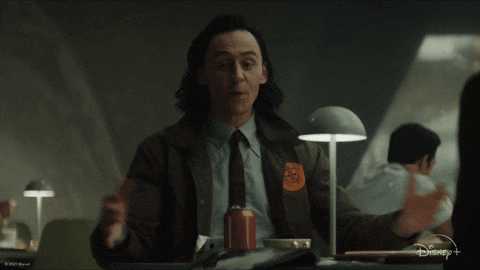 Since we the Big Picture People have tricked ourselves to believe that nothing can ever go wrong, in most cases, we don't know how to face failure. But pessimists are prepared for it, considering they have not skimmed through the documents, but read them carefully, twice. They make detailed pros and cons list, and come up with multiple solution for each expected glitch.
Their sharp attention to detail — one of the common habits of pessimists — generally lands them in the winner's circle, while the eternal optimists firefight loopholes they found themselves in out of nowhere. Befriend that notepad, and start finding problems before they turn up unannounced.
Embrace negative emotions
'Positive vibes only'. Optimists have their sunny dispositions to blame for the pressure to feel happy at all times. This overdose of optimism leaves us emotionally exhausted often. When our health system, economy, and false ceilings come crashing down during the monsoon, it's difficult to avoid Grinch mode.
But a part of us feels guilty for even acknowledging negative emotions. We have wired ourselves to escape difficult emotions, by enforcing a "just go with it" philosophy. And our blind optimism can be perceived as toxic positivity by others, and pose a challenge in processing difficult feelings for ourselves.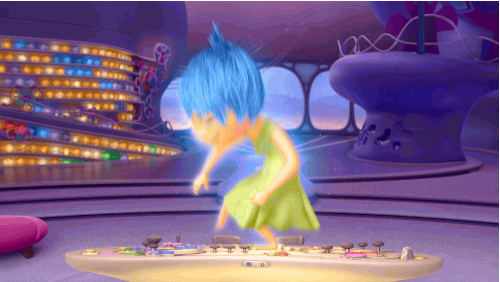 A study published by Katholieke Universiteit Leuven, a research university of Belgium, says, "Persistent reminders to reflect on 'how good we have it' in the midst of strife and struggle don't make sadness, fear or anxiety dissipate. Instead, suppressing negative emotions can actually make us feel worse." Researchers stated that positive psychology is a stepping stone for depressive symptoms, anxiety, and addiction itself.
On the other hand, pessimists look at suffering as a part of life, and find ways to cope with it, instead of bottling it all up.
They teach us that there's nothing wrong about feeling dejected, sad, or even crying. The emotions are all real, and it's only natural to feel them all deeply, equally. Let's go, get that bucket and fill it with years worth of tears.
Stop telling friends how to feel
You never miss a party, in fact, you organise most of them. Your social circle loves you for constantly injecting hope into dismal conversations. Yet, have you noticed how you're the last one they come to when going through a period of crisis?
Optimists are often armed with textbook quotes, "Everything will be fine", "You deserve better", "All is well". While our upbeat temperament saves most days, our positive messaging during tough times may come across as a shade insensitive and dismissive of what the other person is feeling.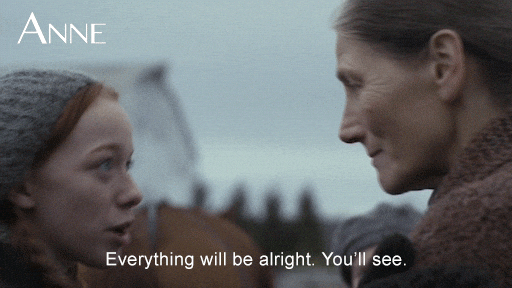 Psychologist June Gruber of University of Colorado, observes in her study on empathy, that overtly optimistic people tend to overestimate their empathy, while in reality, they may have hit a blind spot. "Despite their confidence, upbeat connectors are somewhat tone deaf to negative emotions, but more attuned to positives ones."
Pessimists, on the other hand, don't enforce positivity on their peers, and let them grieve at their own pace. This makes them a more sought-after shoulder in times of emotional crisis. They won't cheer the other person up by forcing them to party, but listen to them and just be around.
Basically, as counter-intuitive it may sound. optimists seriously need to calm down, and step back from spreading smiles.
Stop smiling, already
It's time for the incisors to hide themselves, especially when creating first impressions at work places. A joke a day can keep the woes away, but will also reduce you to a flippant clown, without enough gravitas. While optimists believe in breaking the ice by shovelling it all out — for instance, following your intern on Instagram on the very first day — it comes in the way of setting boundaries.
"Optimists, by nature, are more open, hopeful and forthcoming. But as they climb ladders in the work environment, this makes them more prone to making careless errors. Pessimists live with walls around them. Many may find them less approachable, but it also protects them from being taken for granted. Optimists need lessons in assertiveness too, unless they want to spend their lives dealing with bruised egos," says Dr Natasha Kate, psychotherapist, Nanavati Super Speciality Hospital.
Maintaining a little mystery won't kill your vibe, and if you're itching to crack that joke, just send it to your friends on WhatsApp, in a bid for the younger employees to take you a tad more seriously.
Be a defensive pessimist
They thrive on worst case scenarios, looking at fears to drive them to unchartered success. They are often anxious about the future, but they control their thoughts by using constructive ways to counter them. These are the people who have refused to join their bio bubble on some Goa trip, and didn't step out even when things started to open up.
According to Julie K Norem, professor of psychology, Wellesley College, Massachusetts, "Individuals who use defensive pessimism set low expectations, and play through extensive mental simulations of possible outcomes as they prepare for goal-relevant tasks and situations."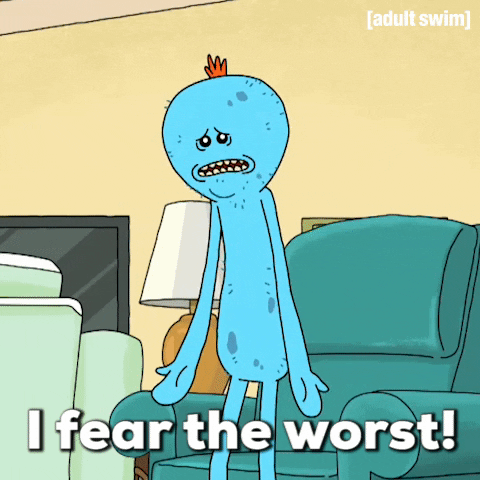 Among the impressive habits of pessimists, predicting a negative outcome helps in tackling their anxiety more constructively and results in better planning to counter poor performance.
Put a cap on expectations
The red carpet is laid for us wherever we go, everybody will find our jokes funny, the promotions are saved only for us, the share market will reap a bounty for us. That's what we the optimists expect at all times.
But "the world doesn't owe you anything," said Winona Ryder in the '90s hit, Reality Bites. It was her way of cautioning us, optimists.
We have great, often unrealistic, expectations. Even when we know life will give us lemons, we expect roasted peach or lavender thyme lemonade. When we receive the salted nimbu paani, we are left salty.
Thanks to the bone-deep habits of pessimists, they expect the lemons to be rotten, and are overjoyed to down the same pitcher. 
David de Meza from the London School of Economics and Chris Dawson from the University of Bath performed an experiment to find out how unrealistic expectations affect optimists and realists. They asked the respondents, "How do you think you will be financially a year from now?" and "Would you say that you are better off, worse off or the same financially than you were a year ago?". On comparing their expectations with their actual financial outcome, the optimists found themselves dealing with a setback, while the other respondents came out smiling.
Researchers stress that hoping for a positive outcome isn't negative, but blindly believing it to be true is setting ourselves up for grand failure. Simply put, learn from the habits of pessimists and lower your expectations.