Representative image: Daria Shevtsova
9 must-have apps that act like your Mummy
Welcome to the app store of laziness, err… efficiency
As far as universal truths go, we have two first-place holders. Elaichi deserves extinction. And motherships, the only acceptable micromanagers of our lives, know it all. As Taare Zameen Par reminded us, "Tujhe sab hai pata, hai na Maa".
They know where that old board game with missing pieces is, and have already located the missing pieces. They serve you breakfast and multivitamins in advance because they remember the early morning meeting you forgot about. Moms understand when to smother you with affirmation and when you need a reality check. "Two days since your last shower. You stink."
But often as life happens, geographical distance with maa is sometimes inevitable and with that move, our lazy posteriors are further reduced to lazier lumps of flesh that can't complete daily chores. Houseplants, we assume, water themselves, and dirty laundry will magically be tumble dried. The reality, our forgetful selves know, is slightly different. Things are falling apart, and the (brain) centre can't hold.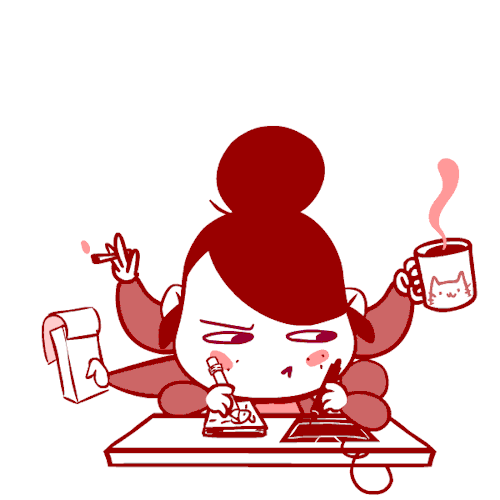 Smartphone app developers have capitalised on this void and turned our weakness into their opportunity. *Drum roll* Enter the apps for lazy people that act like mummy. Almost.
From checking in on us each morning and reminding us to wish Chintu mama on his birthday to pushing us to run and keeping us (and our green babies) hydrated, these wannabe-Mummy apps are doing it all. While some argue that they're only sedating our braincells and making us couch potatoes, the hard-pressed-for-time generation argues that these help build a habit (or break some bad ones), making us more efficient.
Either ways, we believe these apps for lazy people will get chores done, before EOD. AI is, after all, the future, and we all know what AI in Marathi means, hai na maa?  
9 apps for lazy people
My Water Balance
Raise your hand if you suck at drinking water too. Welcome to Dehydrated Anonymous.
Things only got more arid when we realised that you don't need to drink eight cups of water every day. With that revelation, hydration took a backseat, while acne, anxiety, killing hangovers, all came to the fore. And we went back to guzzling water.
If you still forget to take a sip every hour, trust your phone to keep you hydrated.
Available on App store and Play store, this app not only reminds you how much water you need to consume on a daily basis, but also allows you to enter an assortment of drinks (coffee, tea, OJ, alcoholic beverages) you may have had through the day. And yes, each time you input your alcohol intake, it automatically increases your amount of water for the day.
My Water Balance; Free with in-app purchases
Window – Intermittent Fasting
The typical desi mom obsessed with desi ghee will encourage you to fast on Mangal and Shani, but will loathe your intermittent fasting regime.
The popular weight-loss diet requires unwavering commitment and a whole lot of resistance to temptation. Window – Intermittent Fasting will be your maa with a twist, investing deeply in your gut health and helping you lose weight by tracking your diet progress.
The free version of the app lets you schedule eating windows, notifies you about the same, motivates you with a bunch of nutrition and self-care tasks and celebrates your achievements.
The premium version also comes loaded with fasting meal plans and a photo gallery to document your daily platters and track your weight.
Window – Intermittent Fasting; Free with in-app purchases
I Am – Positive Affirmations
A push notification a day can keep those negative thoughts away.
Developer Noelle Stransky created this comforter of an app out of a personal desire. She was alone in a new city after a bad breakup. And she realised the kind of news she consumed each morning influenced her mood of the day. That's when the idea struck her to create an app that would help build a canopy of positivity each morning.
Consider I Am – Positive Affirmations your daily cheerleader who reminds you that "You can do it!", no matter what — just like maa used to do before a tough day at school.
All you need to do is believe in this app and make it a part of your morning self-care ritual.
I Am – Positive Affirmations; Free with in-app purchases
Clutterfree
When your room, closets and desk feel like a mixtape of all things important and unnecessary, and you have no clue where to cut the clutter from, turn to Clutterfree. Minimalism expert Joshua Becker's app customises a road-map for you to declutter your space. Almost as efficiently as mum used to do it.
Once you download the app, you are asked to 'describe' each room and rank it on the basis of difficulty of organisation. Clutterfree then prepares a priority checklist for each room, and as you complete the tasks, a progress bar tracks your Marie Kondo-ness. You can also create a before and after look-book for each space to see the tangible difference and pat yourself on the back.
Clutterfree is also packed with 'bonus plans' offering tips from decluttering experts with cheatsheets like 'Paper Organization 101', 'Teaching Kids to Declutter', 'Decluttering Books' and so on.
Clutterfree; Free with in-app purchases
GoDutch
Say hello to India's response to Splitwise and bid farewell to those awkward money conversations most middle-class Indians struggle with. Except for moms, of course, because they are the true hisaab-keepers of the house.
Developed by IIT-Bombay alumni, Aniruddh Singh, Riyaz Khan, and Sagar Sheth, who spent a large share of their hostel life managing bills and balancing accounts, they felt our pain and designed an app to sort out money matters.
GoDutch manages and settles expenses such as rent, grocery and other group transactions. The trio has also developed a system that helps in real-time money transfer without any udhaar ramping up. No more splitting hairs while splitting that ginormous Zomato house-party bill.
GoDutch; Free
Smoke Free
No horrifying images, no done-to-death messaging. On our list of apps for lazy people is your non-smoking shepherd, developed by a PhD candidate working on his thesis in psychology, who will gently hold your hand through the uphill climb of nicotine cessation.
The dashboard of this app is the winner. Once you enter the data on existing smoking habits, and start cutting down each day, or go cold turkey, the app tells you the amount of money you're saving, how long you've gone smoke free, days and months of life regained, and the number of cigarettes you've resisted.
Best part: the app doesn't have random pop-up ads; it's easy on the eyes and puts the spotlight on the monetary gains, in addition to the health benefits.
Smoke Free; Free with in-app purchases
Zombies, Run! 
Despite our moms constantly pestering us to exercise or run a mile, we always find a way back to the bed.
Where they may have failed, this app (actually a game) co-developed by writer Naomi Alderman succeeds and how.
This game puts you in the middle of a zombie outbreak. The only way to survive is to run for your life – in the park, on the beach, along a trail, and even on your treadmill.
Zombies, Run! is an innovative fitness tracker that plays on your survival instinct. As you sprint your way through missions (5k, 10k and so on), the game pits you against other runners too, and tracks your steps, heart rate and calories. With in-app purchases, you can expand your training program, add missions with greater difficulty level and more. Keep running, they are coming for you.
Zombies, Run!; Free with in-app purchases
Happy Plant
There's no nice way to say this, but we can't guarantee you that you won't kill your house plants. To keep the greens glowing, the bare minimum adulting required of you is watering them. Sadly, you still end up with rotten roots, wilted and dying leaves.
To end your eco-misery, we found a suitable nanny for your green babies on our list of apps for lazy people.
Happy Plant lets you grow memories along with your plants. You can create a profile for each plant (you can name them too — Shyam the succulent will be thrilled to have some new friends), and the app reminds you to take a photo of the plant after each watering session, and you can enjoy a time lapse video of your plant's progress at the end of the week or month.
Happy Plant; Free with in-app purchases
Any.Do
For days when you're scrambling to do 20 things at once, and remembering your own name feels like an 'achievement unlocked' moment, Any.Do comes to your rescue.
The app with the cleanest interface ever syncs all your other calendars (Google, Skype, iPhone Reminders) and prompts you every morning to add other chores of the day. It lets you review tasks of the day and gives you two options: commit to them or defer them.
Colour-code your tasks, add pill reminders, categorise your projects, set deadlines (today, tomorrow, someday) and keep completing missions. It will also sync with your contacts and send you birthday reminders. You can also create teams and assign group tasks to the members. Any.Do efficiently blurs the line between personal and professional, without sacrificing on productivity.
It's the mother of all micromanaging apps.
Any.Do; Free with in-app purchases