Stills from The Bold Type and Grace And Frankie
9 shows about female friendships since you've already binged The Bold Type
These are Bechdel-approved
My best friend sent me a postcard last week with Beyoncé's quote, "I love my husband, but it is nothing like a conversation with a woman that understands you."  This rule of female friendships is more accurate than the COVID stats floating around. Your girl-talk hour (once a week, or day) is strictly non-negotiable, and your partner knows it.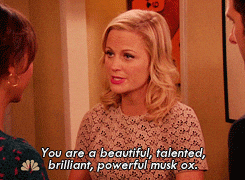 The timing of this postcard aligned with my binge-watching weekend starring the new season of The Bold Type. The comedy drama, set in New York City about three friends navigating workplace politics and fiascos in a women's magazine, triumphs as a tale of colleagues-turned-friends who eventually become each other's "constants".
Considering we spend most of our waking hours at work, this is a believable beacon of female friendships.
They are chasing promotions and fighting the system, their bond tested over differing political opinions. They discuss their privilege and deal with mental health issues. (If you're silently mouthing 'This is us' as you watch, you're not alone). And for the most part they pass the Bechdel Test — a work of art that features at least two women who talk to each other about something other than a man.
"I always fantasised about a show where conflicts are resolved through discussions, where characters sometimes put their needs above those of others. This show is it. I'm hooked," says Mumbai-based singer Bhavya Pandit, who has binge-watched the series.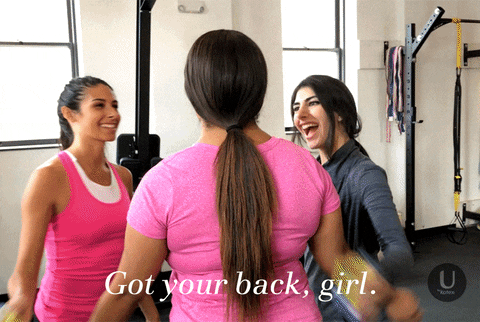 If in the 90s we laughed with our F.R.I.E.N.D.S, today we identify more with the women we see on Workin' Moms — because balancing ambition and personal commitments have become more testing than ever. Sure, the Golden Girls were cute, but they didn't have to deal with moving on after their husbands fell in love with each other, like in Grace and Frankie.
Shows about female friendships are no longer glossing over hardships and heartbreaks, and focusing on happy endings — they're pulling the dirty launder out of the hamper, and reminding us that sometimes it is aired in public, sometimes it's soiled, and sometimes, it's so far gone, that it has to be thrown away.
These nine shows based on female friendships hold up a mirror to your own messy, flawed relationships and will leave you with enduring lessons you can apply to your real-life girl gang. Watch, learn and grow.
9 shows about female friendships you should cue up now
Grace And Frankie, 2005
Raise your hand if you, too, struggle to make friends as an adult. Do you also believe that you know your true allies in the times of misfortune?
Long-time frenemies, savage Grace (Jane Fonda) and eccentric Frankie (Lily Tomlin) discover this truth as well — when forced to co-habitate in a beach house after their husbands of 30 years – Robert (Martin Sheen) and Sol (Sam Waterson), respectively – leave them. Because the men have been secretly in love with each for over 20 years.
Through the course of five seasons, the septuagenarians go from tolerating each other to forming a bond that's stronger than their old marriages. Reminding us that friendships can change over the years — and that woman you once couldn't stand, could well one day be the one that helps you stand up straight, and stronger.
Watch on Netflix
Workin' Moms, 2017
Alison Bechdel sure is mighty impressed with this hilariously real show about four friends desperately trying to juggle kids and careers.
In the Canadian show, four 30-something women – Kate Foster (Reitman), Anne Carlson (Dani Kind), Frankie Coyne (Juno Rinaldi) and Jenny Matthews (Jessalyn Wanlim) – meet at a Mommy-and-Me group in Toronto, and connect over soiled nappies and sleeplessness.
Tackling issues of post-partum depression, breastfeeding, physical changes, mom guilt, it gives you enough comebacks the next time someone offers you unsolicited motherhood advice. But most of all, Working' Moms stays true to its title and shows us that entering a workforce after childbirth can often be the stuff nightmares are made of, but also reminds us that with a safety net of your girlfriends who've been there, felt that, you'll settle back in.
Watch on Netflix
Dead to Me, 2019
Liz Feldman's Dead to Me is a dark comedy of two grief-stricken women in Los Angeles.
Jen (Christina Applegate) is a widower, Judy (Linda Cardellini) is a sympathetic free-spirited artist whose fiancé breaks up with her. They meet at a grief support group, and after rounds of awkward small talk, decide they are good for each other's fragile mental health at the moment.
Jen invites Judy to move in with her as they navigate loss and share deep secrets. While this plot of female friendships takes a dark twist, it accurately reflects complex, selfless bonds between two women, how these can unravel, and ultimately, how they compel you to do just about anything to protect each other.
Watch on Netflix
Girls, 2012
In Sex and the City, life was glossy, girl's nights were wild and raucous, and sure, there were bumps and heart breaks, but everyone looked great, and happy endings abounded.
In Lena Dunham's critically acclaimed show about four 20-something New Yorkers, we meet a bunch of diametrically opposite girls – Hannah (Dunham), an aspiring writer; Marnie (Allison Williams), an art gallery assistant and cousins Jessa (Kimema Kirke) and Shoshanna (Zosia Marmet).
Friendships get ugly, messy and difficult. And sooner than you expect, one of the protagonists, screams, "You're a bad friend." Between shared apartments, escapist vacations and ruined plans, Girls shows us that friendships can and usually are less-than-perfect. There's no foolproof cheatsheet here.
PS: Whether you love them or hate them, you will certainly relate to one of them.
Watch on Disney+ Hotstar
Firefly Lane, 2021
Set across Seattle and Washington, this adaptation of Kristin Hannah's novel by the same name accentuates three decades of a messy friendship between two diametrically different women – Kate (Sarah Chalke) and Tully (Katherine Heigl).
Kate is the calm and shy yin to outspoken and loud Tully's yang.
The show jumps across timelines and reminds us that while some friends appear to get us through certain phases in life, the truest ones have seen you through them all. These are the friends who become family — and ultimately you love them, even though for years in between, you may not like them at all.
Watch on Netflix
Insecure, 2016
While we celebrate female friendships, no one can deny that these bonds, too, come with an expiry date. And Insecure skillfully dealt with this situation head on, especially in its fourth season.
Issa Dee (played by the creator, Issa Rae) and her best friend, Molly (Yvonne Orji) are navigating their sexuality, cultural identity and race.
In the final years of their 20s, they question each other and themselves to find their true self. Insecure is a rib-tickling gem that has the knack of subtly starting conversations that will hold up a mirror and make you face your privilege.
Watch on Disney + Hotstar
Cable Girls, 2017
Language: Spanish
Netflix's first Spanish show, Cable Girls, created by Ramón Campos and Gema R. Neira, is the cheapest way to time travel to the streets of Madrid in 1920s.
The period drama following the lives of four women – Marga Suárez (Nadia de Santiago), Ángeles Vidal (Maggie Civantos), Carlota Rodriguez de Senillosa (Ana Fernández), and Lidia Aguilar (Blanca Suárez) – is a war cry for freedom and independence.
As the women realise that in order to survive in the male-dominated world, they have to stick together and be assertive, they deal with workplace sexism, LGBT rights and domestic abuse.
Cable Girls reiterates that some things just don't change with time — and from then to now, women are each other's most effective allies.
Watch on Netflix
Ladies Room, 2016
"Why do girls have to go to the washroom in groups?" This is the second-most popular question a man asks after, "What does a woman carry in her bag?"
While we can't disclose the answer to the latter, director Ashima Chibber's six-part show might provide you some insight into the 'ladies room'.
In her compilation of hilarious shorts, Dingo (Saba Azad) and Khanna (Shreya Dhanwanthary), are best friends in their mid-20s, and every episode takes place in a different loo – the toilet on a train, a friend's washroom, at a bar, and so on.
Ladies Room reinforces the fact that female friendships go beyond late brunches and bar-hopping weekends. An enduring friendship is built on years of difficult conversations  plaguing our daily life – persistent rishta aunties, horrible landlords, and much worse bosses.
Beautiful friendships aren't without frequent truth bombs, with a generous dose of sass.
Watch on YouTube Movies
Trinkets, 2019
We've got a breakfast club for kleptomaniacs right here, and these Portland high-schoolers will steal your hearts with their endearing appeal.
Elodie Davis (Brianna Hildebrand), Moe Truax (Kiana Madeira), and Tabitha Foster (Quintessa Swindell) don't talk to each other at school. They eat at different ends of the cafeteria, but find each other at a Shoplifters' Anonymous meeting.
When they stumble upon this strange common ground, they share an unlikely comfort in opening up about their myriad life issues – parental bereavement, trust issues, absent fathers and mental health problems – the girls become inseparable.
Trinkets shed a light on the no-judgement policy in friendships, and helping each other brave the roughest storms of life, when the whole world seems to be lacking faith in you.
Watch on Netflix
With inputs from Taniya Khan