Representative photo: Pexels
How I came to terms with my fatness
Alas, there are no flashforwards
A few weeks ago, my friend and I were getting dressed for a party. I tried on my entire closet and rejected all my outfits — or, more accurately, was rejected by them — courtesy of "lockdown weight". The few that did fit, made my arms look like aloo in an overstuffed samosa. As I was having a meltdown, to my surprise, my friend told me I'd inspired her to feel more comfortable in her skin when we were younger. She was baffled to see me suddenly caring about whether I looked fat or not. I had no answer for her.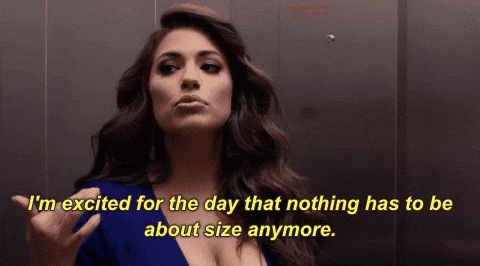 It had always irked me that a fat person was expected to be a bad dresser. Unfair, considering the fashion industry didn't even have bigger models on the runway until recently, let alone cater to their sartorial choices. So dressing up became my version of cotton candy as a child. On days I needed a pick-me-up, the contents of my closet would be vomited onto the bed, waiting for their turn to be tried on and gushed over. Clothes were my chosen weapon to fight a world that constantly told me 'fat' is equal to 'unappealing'.
But lately, getting dolled up like I'm Cleopatra wasn't giving me that instant dopamine hit anymore.
Full disclosure: I've nurtured an almost pathological need to be liked since I was a kid. As much as my resting bitch face warned people to stay away from me, I was nauseatingly intent on pleasing everyone I came into contact with.
It's not me, it's the way we're wired, explains clinical psychologist Roger Covin. "In other words, we are hardwired to seek acceptance and avoid rejection."
I thought I had conquered my compulsive need to be liked, but I was ignoring the fact that I had been using my clothes to become more likeable. My young brain had somehow talked itself into the idea that if people liked what I was wearing, they would automatically like me too — fat or not.
My chest would swell with pride if I was ever told I dressed well, although always with an addendum. If I had a pizza for all the times people have told me "I dress well for a fat person", I'd be the proud owner of a worldwide pizza chain by now.
I didn't realise that every time I dressed in my best, I was reducing myself to the boots that my friends loved or the denim jacket that they keeled over. It was chipping away at my personhood, little by little, like a weighted blanket that goes from being comforting to suffocating. Shrinking myself down into bite-sized pieces for people to mull over because god forbid I also become unlikeable when I was already on thin ice.
The compliments that would bring me joy earlier had turned into the elaichi in my biryani. Now that I weighed more than I had ever done, I could no longer rely on my clothes to be liked anymore since I had barely any fashionable items left in my size, either in my closet or in the world.
How was I supposed to look effortlessly cool when most brands didn't even make clothes in my new size? And the few that did drowned my body in frumpy frocks straight out of an Enid Blyton novel. Even Shein — my one respite— was flushed down the toilet when the e-commerce platform was banned from India.
I was in for a rude awakening. Now that my clothes weren't going to make me more likeable, would I have to develop *gasps* an actual personality?
With all doors firmly closed in my face, I felt that if I ever wanted to be liked again, I would have to lose the weight.
So I downloaded a calorie tracking app on my phone in a frenzied bid to diet and get back to being the still fat but well-dressed woman I was used to seeing in the mirror. It didn't work. I'd starve myself in the light of day, then eat my weight in snacks, holed up in my room, in the dark of the night. A new day would rise, and the cycle would begin all over. I hated myself for doing it but didn't know how to stop.
I used to be comfortable in my skin before I put on the lockdown weight, but now self-loathing and I had become chaddi baddis. Because I had veered away from poster body for body positivity — the holy trifecta of the big boob, big butt, and small waist.
You see, the thing about the body positivity movement is that a lot of the bigger girls we see on our screens are the privileged few who look the way the world — including myself — views as acceptable. We want bodies that look like the Kims and Kylies of the world, but without the cellulite and the stomach fat that often accompanies it.
I was a part of the privileged few too. Until I wasn't. It was easier to accept myself when I too looked like a version of the plus-size models that I so often saw being held up on Instagram. I would wax poetic about how fatness is inherently viewed with disgust, but… wasn't I doing that too? I had become so disgusted at my body that I couldn't even stand to look at it in the mirror anymore. Self-shaming, they call it.
Self-shaming is a destructive mindset, says psychoanalyst Nina Savelle-Rocklin. "There's a split between us and our bodies that happens when we body shame ourselves — 'I'm against my body, I need to whip my body into shape, I need to change my body.' And that is antithetical to a sense of well-being."
I often viewed other fat people — and myself — with disgust if they wore the things that they "shouldn't be wearing", as I had made myself believe that people, and especially the fat ones, were only supposed to wear the clothes that "look good" on them. Because as long as you're a fat girl, no matter how fantastic you look, there will always be a black shrug you reach for to magically make your arms look thinner.
I've become painfully aware of the fact that I won't like myself more even if I get thinner. How can I when I've spent my entire life hating my body? I'll always find new flaws because that's how self-loathing works. It's not like you wake up one day and voila, your self-love is hitting the charts so much so you might as well be Poo.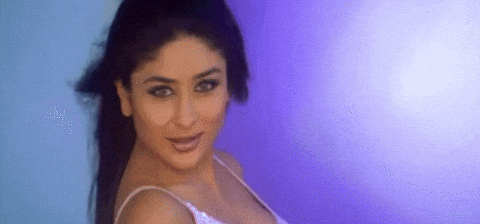 Coming to all these big-girl realisations would often leave me feeling like I flew economy in the middle seat, with a crying baby beside me. But that's the strange thing about being a normal person. You don't get a scene jump after a life-changing discovery. No flash-forwards because life goes on, painfully slow and full of uncertainty. And you learn as you go because the only way through it is through.
Just like they say healing is not linear, putting the self-loathing on the back-burner isn't too. There are some days I want to curl up into a ball and eat Mcdonald's like my life depends on it. Then there are days when I can look at myself in the mirror for a full 10 minutes without feeling disgusted.
In a bid to accept my body as I am, I even wrote a piece about all the sustainable fashion brands that make clothing for bigger women without turning them into giant throw pillows. To hell with buying smaller clothes in hopes of fitting into them whenever I get thinner.
I have even started going to the gym. Not because I want to join the thin brigade, but because I don't want to croak out at 35 from a heart attack. I want to become fitter or how else am I going to run like Bijli from Ssshhhh…Koi Hai when there's a bad guy on my tail? And, don't get me wrong, I still dress up like I walked fresh off a runway because that gives me the extra spring in my step, but I am no longer making myself digestible. You can choke.