Representative image: A still from College Romance
What nobody tells you about being an adult
You will develop an unhealthy obsession with buying the right mattress
Picture this: You're at yet another relative's annual birthday/anniversary event, ruefully remembering how you just shelled out some serious money at their last party — so how has a whole year has passed already without you noticing? Your mother will argue it's all to do with you being holed up in your bed, munching on McDonald's fries Sunday after Sunday. But the joke's on you, mom. Science has found a legitimate reason why time seems to move faster as we age.
According to Adrian Bejan, professor of mechanical engineering at Duke University, this is because mind time (how we perceive time) and clock time are actually two different things. He says that, over time, the rate at which we process visual information slows down, and this is what makes time 'speed up' as we grow older. "People are often amazed at how much they remember from days that seemed to last forever in their youth. It's not that their experiences were much deeper or more meaningful, it's just that they were being processed in rapid-fire."
Yep, my brain has all the important information from my childhood stored front and centre. Like that one summer vacation when my brother and I were obsessed with replicating Salman Khan's towel dance from Mujhse Shaadi Karogi. But if you were to ask me what we did over the last two years after becoming full-grown adults — as the pandemic did the towel dance on our lives and we could only look on in horror — I'd have no clue. It's all jumbled together. This is especially funny because I achieved three milestones that people tend to associate with reaching adulthood. I completed undergrad, did my master's, and started my first job. Alas, there was not much to distinguish each of these by since I was 'safely' tucked in my childhood bedroom for all of them, with my father's morning aarti ringing in my ears.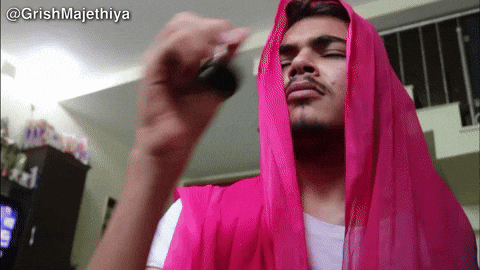 How I would laugh at the pre-pubescent Rishika who thought being an adult meant you didn't have to live with your parents anymore. Here I was, all of 21, feeling more like a petulant child in desperate need of discipline with every passing second.
When I dreamt of what life would be like as an adult, I couldn't wait to eat cake for dinner and not have a bedtime. Now that I'm finally moving out of my parent's home in Panipat to live in Delhi, I've had a rude awakening about all the things nobody tells you about being an adult, like how frequently you will need to moisturise, or how wildly expensive furniture is.
If you're also a baby adult like me just starting out in the world, here are some lessons I've learned in my trial by fire. They're the first step on the path to becoming a real grown-up who has her life together-with-a-capital-T.
7 weird adulthood problems nobody prepares you for — and how to solve them
Your feet have the potential of becoming more scaly than an armadillo's shell
As a kid, I never understood why women in TV shows were perpetually sitting on the bed, rubbing lotion on their hands. Now that I'm the grown-up torchbearer of scaly feet, I finally get it. All those childhood years of being exposed to dhool-mitti, the bottom of chlorinated swimming pools, and sweaty shoes had to manifest somewhere, right?
Because I like wearing open sandals, I decided to moisturise like my life depended on it. Yes, slathering a gooey mix of vaseline and lotion might not sound like the best idea, but trust me, doing that is just what your cracked heels need. And if you top it off with cotton socks? Your skincare influencer BFF would be proud.
Dermatologists agree that exfoliation is particularly helpful for the feet, and dermatologist Jacqueline Sutera told Byrdie that people should opt for foot creams with lactic acid or salicylic acid since "these penetrate deeper and help exfoliate and moisturise. They are gentle enough to use a few times a week."
If you're looking for a physical exfoliant, I suggest getting yourself this foot scrub by Kama Ayurveda that not only exfoliates but also moisturises your skin because there is no world where you don't need both right now.
Even your favourite job is just that. A job.
We all grew up watching those coming-of-age movies where the heroine would have to fight with her boyfriend/boss/society at large for what she really wanted to do, and when she ended up having her happy-ever-after with her dream job, she'd emerge successful and happy. I was no less than said heroine when it came to my own career trajectory except when I got that dream job, I was left feeling like I wanted to breathe into a paper bag. Learning to treat your job as just that is a difficult line to toe when you love what you do as much as I do.
"If you tie [your self-worth] to your career, the successes and failures you experience will directly affect your self-worth," Anne Wilson, a professor of psychology at Wilfrid Laurier University, told BBC. "And because we live in a society where careers are less likely to be lifelong, if we switch or find ourselves out of a job, it can also become an identity crisis," — much like what this writer faced when she quit her job.
Learning to identify when you need a break is even harder because by the time we reach adulthood, most of us believe that if we love what we're doing, we could never be tired. But the truth is, we are, and we irrationally hate ourselves for it. Would a track star blame themselves if they were left out of breath after a cutthroat race? Even if you love what you're doing, you need to allow yourself to rest and recuperate.
Your fixation with junk food might be the death of you
It's crazy to say it out loud but it's taken me too many brushes with food poisoning and gastrointestinal infections to get to this one. Yes, I often tell people my burps… umm, digestive issues, are a part of my charm, but let's be honest. Who am I fooling?
I detest the amount of effort it takes my gastrointestinal tract to digest a bag of chips — the likes of which I could gobble down in seconds when I was a kid. Dietitian Amanda Archibald attributes this change to a reduction in stomach acid secretion. "When there's less acid in the stomach, food is more prone to be incompletely digested," she says. And interestingly enough, this decline has been noted in some people as early as in their 20s.
Because I refuse to spend all of my life trying to burp in a metro without other people finding out, I have diligently been using that lockbox I had bought to keep my junk food stash out of my snack-raiders AKA siblings' hands to keep that food locked away from yours truly. Being an adult means worrying about your gut microbiome.
You'll be happy spending a quarter of your salary on a mattress
You see, there's kid-level tired, teen-level tired, and then the incomparable — adult-level tired. It's almost like tiredness has now become your perpetual state of being and you remember no other ways of existing.
It's the kind of exhaustion when you can sleep at will, and it's so precious you'd give up a kidney for it. What better way to indulge in your favourite pastime than to invest in a fancy mattress you probably would have to give up your kidney for?
Furniture is wildly expensive
My jaw was on the floor when I first found out how much couches cost. I thought it was a collective scam being run by Adulthood Anonymous to con us of all our savings in exchange for a part of our house we could only sit on anyway.
But as polite society would demand, I couldn't have my guests sitting on the bare floor, so off I went to blow my hard-earned savings on a thing that was both my object of hatred and affection. Every couch potato needs her couch, after all. The only respite I had was that I bought a couch that would also turn into a bed if needed because then it would at least serve more than one purpose.
Now you know why surviving on DIY furniture is a lifestyle. Here's a budget bedroom makeover if you too, like me, have a bedroom that is emptier than your brain when your boss needs ideas for a new pitch.
We know not all of you have Banjara market to fall back on — the equivalent of Sarojini Market for furniture in the NCR —  Quikr Bazaar is the place to go if you want to buy used or refurbished furniture that will ensure you have something to sleep on without burning a bed-sized hole in your pocket.
You can't get out of plans by blaming your parents 
The teenage version of myself would probably want to aim a flying chappal at my head for saying this — even throw in a machete while she's at it — but I miss those times I could blame my parents for saying no to plans.
Adult tiredness (see above) being my brand now, I can't hang out with people anymore without taking sleep breaks in the middle. I'm lucky to have found friends who are as tired as I am so we take our naps together but if you aren't, you might as well change your name and move away if you're going to decline the 5000th dinner invite of the month because "you just don't feel like it" unless you enjoy being verbally slaughtered by your friends.
But since we're newly formed adults with our parents' diktats still fresh in our memories, what we're forgetting here is the most important thing — we're now adults with the power to say no. I have long struggled with this so now I'm taking the advice of Rachel Wilkerson Miller, author and journalist, to heart. "It's a good idea to practice saying no to the small(ish) low-stakes asks when they present themselves; over time, the bigger requests will begin to feel less daunting."
If you're also in the habit of over-committing to plans as if they're ice water in the middle of peak Delhi heat, here's our guide to saying no without feeling guilty.
You'll never think of yourself as an adult
The true marker of becoming an adult is when a younger person comes to you for advice. But you turn around and look for someone else to do it for you because you're not an adult, well, definitely not a functioning one who can give out gyaan. Unless it's on how to make A1 raita out of important life decisions.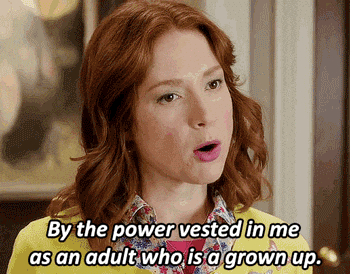 Even though many of us have legally been adults for years, we still don't feel like it. The boomers will blame this stage of "suspended adolescence", as Laurence Steinberg, a professor of psychology at Temple University, Pennsylvania puts it, on a complete lack of financial prowess many of us possess, or that we simply are a generation who is averse to growing up. But the truth is, most of adulthood is still just pretending you know what other adults know when nobody knows anything. It's just an elaborate dance of the blind leading the blind.
Now that I finish writing this from the living room of my new, I'm-finally-a-grownup house, I can only hope that this fresh phase of adulthood will be better than the last one pre-COVID. At least this time, I can be secure in the knowledge that if I have no idea what I'm doing, I will have become a true adult.