Representative photo: Bruno Cervera/Unsplash
Are you ready to be a pet parent? Take our test to find out
Know the good, the bad and the really gross before diving in
There are two types of people in this world. Those who melt every time they see baby animals of any kind, and soulless monsters. I'm kidding. Being a pet parent does this to you. We at Tweak HQ veer towards 'cuteness aggression' — when you get the sudden desire to smush the face of a little puppy into a laddoo and eat it up.
Any pet parent can relate to that rush of love that hits when you look at your little goober spread out on your bed, drooling on your favourite dohar and farting in their sleep.
While the pandemic first saw a horrifying wave of pet abandonment, stoked by rumours that animals could be COVID-19 carriers, that was replaced with something more heartwarming — a rise in pet adoption rates.
Whether brought on by the fear of social isolation or the need for unconditional love after one too many fights with your partner, it seemed like the perfect time to become a pet parent
You're at home all day, you have all the time in the world to give them the attention they need. You can train them and cuddle them. What could go wrong, right?
I'm one of those people who adopted a cat during the lockdown. And even though I've had all kinds of pets since I was a child and spent a year saying "I'm getting this one" on every cat adoption post on my Facebook feed, I wasn't fully prepared.
Whether you're still on the edge about it or willing to do a complete grihapravesh with a new puppy, this decision needs some thought.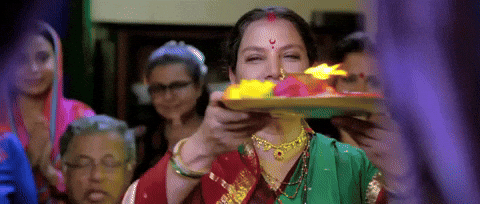 Do you have the time to be a pet parent? Yes/ No/ Maybe
We can barely commit to weekend plans without last-minute cancellations. That just won't cut it when it comes to becoming a pet parent. You need to see how much time you really have on your hands.
With a dog, you have to take them for a walk twice a day for exercise, feed them and plan playtime.
"I was comfortable in my lockdown routine and a colleague of mine had been fostering a dog for a few months, so I thought it would be a good idea to get some company," says Anush Singh.
He expected small changes here and there to accommodate the new addition to the household but admits it was a lot more than he expected.
"I've had dogs before but it was always when I lived at home with my family. Now, I can't just zone out for hours while on the clock. I've had to change my daily routine to schedule in the walks and playtime with my puppy. I have to make sure he gets his exercise so he's tired enough to nap while I get back to my daily chores and office tasks."
With any new pet, there's house training and litter training. Cats are easier because they use a litter box. But even that takes trial and error.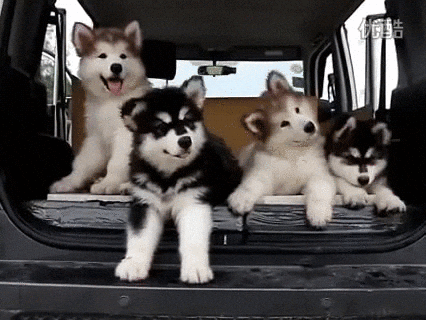 Think about how you usually spend your day. Do you have long commutes and late work hours? Even during the lockdown, after your house chores are done and work deadlines met, how much 'downtime' do you really have?
If you're someone who travels a lot, you should find a trustworthy friend who can play pet sitter on the days that you're away.
You can tap into a family member who could pitch in for daily walks and feedings, or a professional pet sitter, dog walker and kennel service if you don't have house help or they aren't comfortable with caring for a dog by themselves.
Do you have the patience for it? Yes/ No/ Maybe
OK, you have the time, but do you have the personality for it? This isn't about being a dog person or a cat person (or both). It's about having the patience to get through those initial weeks of adjustment.
Your cat may gobble up her wet food with glee for five days and then suddenly decide she hates this brand. Your dog could chew up your ₹12,000 sneakers.
There's going to be late nights when your feline decides to run around the house like it's possessed by the soul of Satan.
Your dog barks at absolutely nothing in the corner of the living room (could it be a ghost?).
Are you likely to fly into a fit of rage over a chewed-up carpet or a pile of fresh laundry that's been peed on?
"My roommate and I are both freelancers with easy routines. But I never thought having a cat would mean being woken up at 3 AM. He'll either scream for attention, get stuck on top of the cupboard or need someone to clean the poop that's stuck to his butt," says Tanya Prasad. "It's really like having a child."
Prasad says getting a cat has forced her to become an early riser, something she wasn't used to. "If I don't wake up and feed him, he will just yell and wake you up anyway. I thought, 'hey, a cat is easy, we can both just chill and be lazy together'. I was so wrong."
Pro tip: Practice breathing exercises and power napping during the day.
Do you have the financial stability to be a pet parent? Yes/ No/ Maybe
You don't have to splurge and be extravagant with a whole closet of custom clothes for your pet. I mean, if you want to, please take photos and share them with us. But there are still some unavoidable daily expenses.
Feeding, grooming, litter, bedding, toys, vaccinations and more can rack up a pretty high bill. Bhupendra Khanal, founder and CEO at Dogsee Chew, writes that food alone can cost you somewhere between ₹4,000 to ₹5,000 per month.
"I'm ordering a different kind of cat food every week. This greedy bugger will gobble up two packets in a day (or meow his head off until I give him more) for a while, then suddenly decide he doesn't like this brand. Then he'll change his mind again," moans Sneha Sahay.
"I've heard about kids being picky eaters, I was one myself, but never cats. I think this is karma for all the tantrums I threw as a kid. I know my mother is secretly laughing that I have to be the parent in the situation now."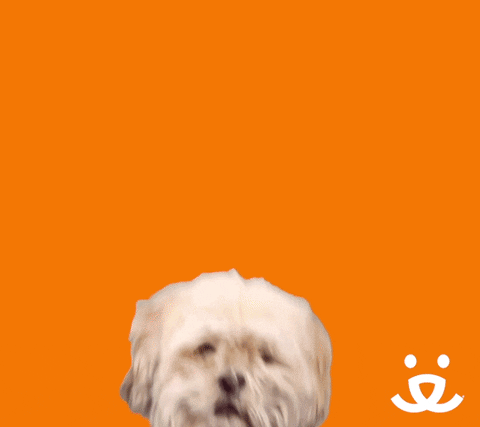 If you're struggling with finances, it may not be the best time to bring a pet into the equation. Even if you keep it to the bare minimum and cook for them, an unexpected medical emergency could still force you to cough up big bucks.
If you're relocating, leaving behind your furry buddy is not an acceptable option (at least in our eyes). You can travel with pets but it isn't always an easy process. Are you ready to go through with it?
Are you ready to get gross? Yes/ No/ Maybe
I've spent five minutes staring at my cat's bum to check if she has any leftover poop or litter (she had both) stuck to her. I have also had to clean up after she stepped in her own poop and tracked it across the living room from the litter box.
Parenting of any kind is messy and gross and you have to be willing to get down on your knees and clean up your dog's vomit after he ate your entire packet of aloo bhujia while you were in the bathroom.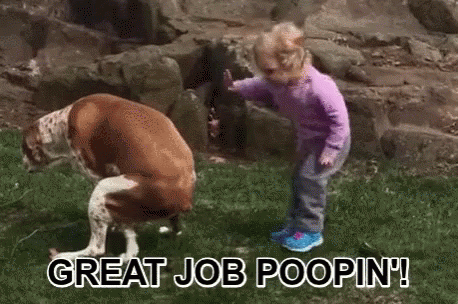 Sure, the thanks you get is in the form of belly rubs, cuddles and puppy dog eyes, but there's also a lot of farting in your face involved.
"I've woken up to a decapitated lizard lying next to me in bed. My cat was very proud of her hunt. She keeps bringing me such 'presents' that I have to clean up while trying not to vomit," says Vikram Sharma.
Will you stand up to landlords and RWAs? Yes/ No/ Maybe
As a young working professional, there's a special time of the year that we all dread – when the lease runs out and you need to move. You may be ready to take a bullet for your pet but not all buildings (and its residents) are that welcoming to animals in their living quarters.
You'll spot many signs outside residential buildings saying "no pets". Be ready to compromise on where you'll be able to get an apartment.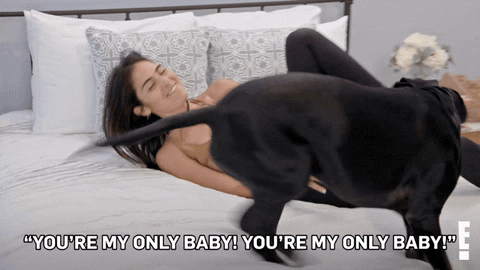 There are also times when your landlord may be OK with your four-legged flatmate but the grumpy Resident's Welfare Association head may kick up a racket like you're harbouring a fugitive. Know your legal rights as a pet parent and keep them handy for the moments when a nosey neighbour comes poking around.
"My cat was a rescue who spotted me grocery shopping in the first few days of lockdown, climbed up my jeans and screamed until I took her home. It wasn't fully planned but I was already hooked and decided to keep her," says Sharma.
A few days later he got a knock on the door. His neighbour had spotted him coming in with cat supplies.
"She was very agitated. 'Don't you know cats spread COVID-19, how can you bring disease into the building?' It became quite a scene and more people from the building got involved, but luckily they were on my side," he explains.
Results
Mostly Yes
Congratulations, you're ready to be a pet parent. Open up your home and your heart. A wet-nosed fluff ball who will fill your day with tail wags, meows and love is waiting for you.
A simple Google search will show you plenty of shelters around your city with pets up for adoption. Stock up on your pet essentials and pick out your names.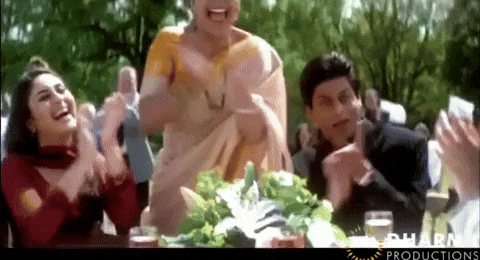 Mostly Maybe
You need to give it a little more thought and planning. As cute as their little faces are, you do need to think about yourself first, and if you're ready to take on the responsibility of another life.
Stretching yourself thin isn't going to work for either of you in the long run. There's no rush, maybe start with a plant.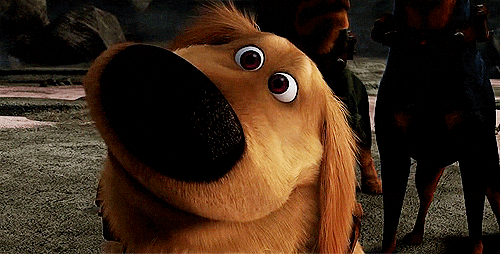 Mostly No
Some of us are just meant to enjoy the company of our friends' pets and that's plenty. Not being a pet owner is 1,000 times better than being a bad pet owner. Maybe start small and feed the strays around your neighbourhood instead.
WATCH NOW – Everything you've ever wanted to ask an animal communicator