Photo: Rochelle Pinto
Meet our guru of gyaan, Baba Twinkdev
In this monthly series, the good Baba presents us with the emotional isabgol we need to ease through life's biggest blockages
Dear Baba Twinkdev,
Ever since my baby was born, my husband has transformed from a '90s Bollywood hero to a refrigerator — cold and closed off. Other than the banalities of 'How was your day?' and 'Where are my socks?', we barely have any conversation, forget romance. Is this a phase or am I looking at screaming into a pillow for the rest of my life? Please help.
-Longing For Love
Beta ji, the decision to have children itself is a sort of madness. This is a task that involves carrying a creature inside your body that will get half its genes from you, a quarter from your mother-in-law who could be a doppelganger for Miss Trunchbull, and another quarter from your father-in-law who has the demeanour and the shape of an overstuffed couch.
Then, after 9 months of carrying this parasite, you must perform a feat that would baffle even PC Sorcar. Giving birth. The equivalent of threading a cantaloupe through a garden hose or worse, slicing your stomach open.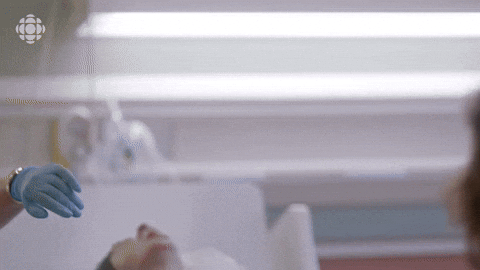 Despite knowing that human beings are inherently illogical creatures (otherwise no one would have children in the first place) I am going to use logic to work around your conundrum.
First, I am going to offer the simple truth. Accept it. Accept that the fabric of your life has been altered forever. Perhaps like most people, you find transitions frightening. And I am not going to lie, they are. But they are also opportunities to grow, adapt and discover a new way of being.
You are telling me that the relationship has changed. But how can it be the same when you have changed? Motherhood has not just stretched the skin across your stomach, it has stretched your entire identity. You have discovered a reservoir of strength, patience and yes, love. A love so big and wide that sometimes when you watch your child sleeping (this rarely happens when they are awake and tugging your hair), you find yourself moved by their beauty. The same way that your heart fills seeing Srinagar's Dal Lake or Mount Everest. An object so majestic that it makes you forget all your grievances with the universe.
Accepting change doesn't mean sitting around in PJs watching Peppa Pig with your partner and a bouncy toddler all evening. You can still hold on to that bond with your partner. Though now you may need to enlist the aid of a calendar and some strategic planning.
Begin by talking to your partner. This discussion with goals and targets should have the emotional resonance of discussing the performance evaluation of an employee.
Then comes the fun part. Set up dates. To go for a drink, meet friends, catch a movie.
And the most important bit, block time for yourself. Coax family and friends into babysitting while you go off to get a massage, with or without a happy ending. Do this just the way you would schedule work meetings and doctors' appointments.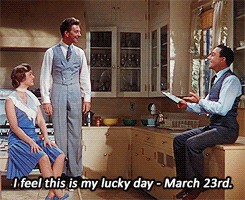 I would advocate fixing a time to talk about your grievances, perhaps twice a month. Sometimes, this may stop disagreements that arise from just being tired or sleepless. Not the big conflicts, just the irritants triggered by chafing against each other every day.
I would even go as far as to say schedule sex into your calendars. This way, the bone-deep weariness that is part of raising a toddler has a lesser chance of denting intimacy.
'But Baba Twinkdev', you may protest, 'everything was spontaneous before and this sounds so organised and constructed'.
Beta ji, you remember what I said about change and adapting? Spontaneity may have evaporated faster than your nail polish remover, but who says that scheduled joy is not fulfilling? It is the difference between dancing in the rain and singing in the shower. In the latter scenario, the water pours out at your discretion and even better, at exactly the temperature you want.
Jai ho!
Hello Baba Twinkdev, 
After many disappointments, I've finally found someone I can consider building a life with. But meri kismat hi kharab hain, because just when I met the man of my dreams, I was also offered the job of a lifetime… 2,147 kilometres away in Bengaluru. He is convinced we can make this long-distance relationship work, but my mind always jumps to the worst case scenario first. Can you save me from myself?
– Separation Anxiety 
In a 1949 black-and-white film called Patanga, the wife receives a telephone call and immediately starts singing, 'Mere piya gaye Rangoon kiya hai wahan se telephone'.
If we were living during that period, when you had to book 'trunk calls' with an eavesdropping operator, then I would tell you right away, 'Beta ji, no man is worth the trauma.' 
Fortunately, we are living in an era of connectivity. In fact, you often see two people across a dinner table, each engrossed in their phone. For reasons I have not been able to fathom, in the 21st century, people are more interested in what is happening at a distance rather than the person sitting by their side. This, Beta ji, is one of the reasons why long-distance relationships have a fighting chance at survival. 
I have an important question. Are you a phone person? If you are, then 87.6 percent of your problems are solved. But if like Baba Twindev, you would rather rely on telepathy than the telephone, then this is the one time I will say that you must change your ways. 
Chalo, as someone who relies more on lists than horoscopes let me draw one up right away.
The pros of being in a long-distance relationship.
Chitchat: You end up talking to each other a lot more than when you live together. Because you know that you are not seeing the other person every day, communication automatically becomes a key element.

50 shades of red and grey: The time you do spend together tends to be heady. Old relationships feel new as your partner plans dinner dates and decorates the house before your arrival. When it's your turn to receive the much-awaited visitor, you paint the town red and all fifty shades of grey as well.

Superpower: Long-distance relationships can be immensely empowering. They compel you to be self-reliant and independent. Traits that are invaluable in any situation.

From wallflower to social butterfly: Because you can't rely on sitting and watching Darlings together on a Sunday, you spread your net wider and end up doing diverse activities with a varied group of people. 
The cons of being in a long-distance relationship
Chokehold: The loneliness in long-distance relationships is a bit like Mumbai's pollution. It can creep into your chest insidiously and one morning, you may find yourself all choked up and unable to breathe. 

Cerberus often rears his three heads: Uncertainty, insecurity, and resentment habitually bark so loudly inside your head that they can drown out all other thoughts. 

Con game: A long-distance relationship makes it easier to get conned. So, if you do have a niggling feeling and things don't feel right, seek information from friends and family who live close to your piya.
Long-distance dating is a bit like long-distance running, you need stamina, patience, and the ability to pace yourself. It helps if you have things to look forward to — visits, holidays, and multiple evenings of online games with a glass of wine and some non-glitchy face time. 
I don't know if absence really makes the heart fonder, but Baba Twinkdev has noticed that the view from a telescope is often nicer than one from a microscope. It's better to watch Mars from a distance than leftover skid marks every day in the toilet bowl.  
So move to Rangoon or Benagluru, Beta ji, just remember to constantly use your telephone.
Do you have any burning conundrums you'd like Baba Twinkdev to resolve? Pop into our Instagram DMs (@tweakindia) and you might just get a personalised answer.