Photo: Master1305/Freepik
Festive cleaning 101: solutions for all your stains and dusty dilemmas
A festive cleaning shopping list, DIYs, and a home as spotless as your wallet after Diwali shopping
Apart from having to invest in drawstring pants to accommodate the extra inches from scarfing down dabbas of mithai, the festive season also means cleaning out cobwebs that you can no longer pass off as Halloween decor. 'Tis the season everyone finds themselves living Sanitary Sonu's life with one sole agenda – festive cleaning.
This also means unearthing everything you've shoved under the carpet (and the couch).
Having to lie flat on the floor to fish out flip-flops and socks that have rolled deep into the darkness under your bed, polishing the stubbornly-tarnished silverware, and trying to scrub stains off linen is more difficult than getting your partner to get out of bed to turn off the light.
If only there was a method to the madness that is festive cleaning, right?
Turns out there is.
We attempted to find solutions for these super relatable, dusty dilemmas. Scroll down to narrow down on the cleaning equipment you should be stocking up on, and to find safai ke nuske that you can teach mummy about, for a change.
The perfect solutions to all the festive cleaning problems you are about to face
Where do I begin?
As Marie Kondo reminded us, the first step is decluttering. Just wiping the dust off and keeping everything back is counterproductive. "Organising things in the house solves a momentary problem. We feel like we've cleaned, but what we've really done is move things around," says Delhi-based Gayatri Gandhi, India's first KonMari Certified consultant.
You also have to declutter – toss stuff out that you don't need and then organise everything that you're left with. This means finally getting rid of that coaster you stole from that pub in Japan, the traffic cone you risked getting arrested for and yes, even the broken photo frame from your ex that lives under your sink.
What's the best way to polish silverware?
Do you know why you haven't been able to find the shiny cutlery set you got on your wedding day? No, no one has smuggled it away, it's just a tarnished version of its old self that you can no longer recognise.
But thanks to these solutions, this festive season is when you're going to use these spoons to dig into bowls of glistening halwa.
If you want to go the DIY route then this baking soda and water concoction is your best bet.
Things you need:
Baking soda
Lukewarm water
Directions:
Mix the baking soda and lukewarm water to form a thick paste.
Apply the mixture onto the tarnished spots on your silverware with a damp cloth.
Leave it on for two to three minutes, and then gently rub with soft cloth. Rub gently to avoid scratching the surface.
If there are tiny crevices or detailed designs on the silverware, use a soft toothbrush to reach and clean them.
Rinse the silverware with cold water and dry with soft cloth. Buff with circular motions to polish the silver. This remedy can also be used to polish silver jewellery.
To ensure that silverware or silver jewellery stay shiny, store them with a piece of chalk. Chalk is very absorbent and will keep the moisture away from your silver. You can also replace chalk with small silica gel packs.
Remedy: Thehappyhousecleaning.co.uk
But if you aren't one for ghar ke nuske, add this to your festive cleaning shopping list:
Mr. Metal
The cleaner doesn't require you to buff or polish your silverware, and can be used on a range of metals including sterling silver, silver plate, aluminium, brass, chrome, platinum, copper, gold, stainless steel, and pewter.
Price: ₹ 950 for a pack of two
Clogged drains are dampening my festive spirit. How do I get over this block?
One minute you've turned the tap on to wash the dust pan to get set for cleaning day, and the next, you're underwater because the drain decided to stop doing the only job it's supposed to do.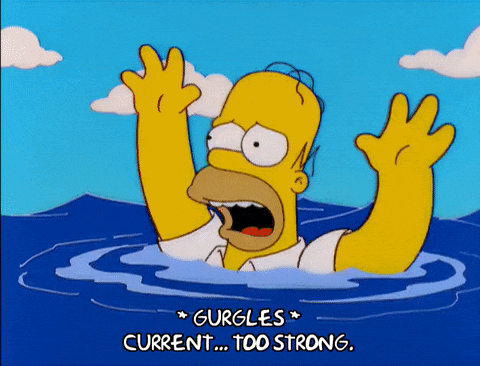 And even though the lockdown might make drowning in your kitchen the most adventurous activity you've engaged in for a while, we suggest you figure out how to unclog the drain instead of looking for snorkelling equipment.
Here is a home remedy for clogged drains will help you sail smoothly through this period of festive cleaning.
Things you need:
1/2 cup vinegar
1/2 baking soda
Hot water
Directions:
Put the baking soda and vinegar down the drain.
Cover the drain with a wet cloth to keep the cleaning session from turning into a DIY volcano gone wrong.
After about five minutes, pour hot water into the drain to flush the mixture down.
Remedy: Goodhousekeeping.com
But if your drain block is something that a humble DIY cleaner cannot solve, here is an investment you need to make:
High-pressure blaster gun
This tool uses compressed air to clean out the toughest blockages in your drains. It comes with a set of nozzles that allows you to use it to unclog drains of different size including the toilet, washbasin, bathtubs, shower, sink, squatting pan, floor drain, and blocked pipes. Price: ₹ 880
How do I make my plant babies all clean and shiny for the festive season?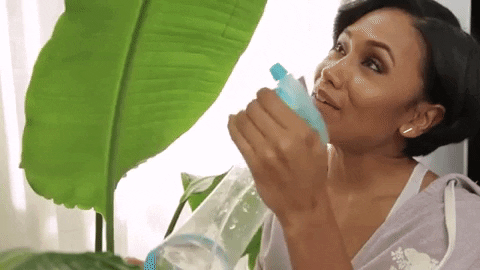 If your obsession with your plants has deemed you the helicopter mom of the group, this tip is for you.
Make your green babies look like a million bucks during the festive season — use paper towels to rub mayonnaise gently on your houseplants' leaves to get a glossy sheen. This hack also keeps dust from settling on the leaves.
Remedy: Hunker.com
My caffeine addiction is taking a toll on my china. Please help?
Your incurable love for coffee is turning your pristine white mugs into a less immaculate version of their former selves.
The stubborn coffee stains that call the inside of the mug their home have forced you to think about investing in new mugs. But we've found a home remedy to make your mugs look as good as new.
Things you need:
Directions:
Pour some salt into the bottom of the mug and dump crushed ice on top.
Cover the top of the mug with so that it's airtight, and shake vigorously.
The coarse salt removes the coffee stains without having to use any chemicals.
Rinse with clean water, and your mug will be restored to its former glory.
Remedy: Mollymaid.com
How do I keep the inside of my microwave from looking and smelling like a crime scene?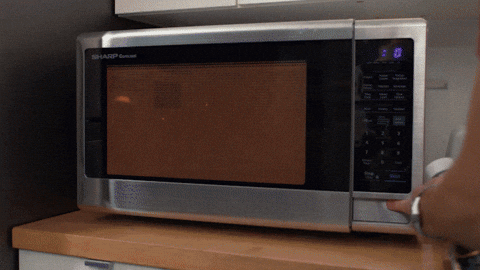 Well, for starters, stop playing the "Let's put this in the microwave and see what happens" game every Friday night.
Next, add this fun item to your festive cleaning shopping list to get yourself a spic and span microwave, without using any chemicals:
Angry mama steam cleaner
This product is actually as cool as it looks and disinfects your microwave in just five minutes.
Just add vinegar and water into the cleaner, and then microwave it for about five minutes. Steam comes out of mama's head and softens microwave dirt and stains, making it easier to wipe them off.
You can also add a few drops of lemon extract to make your microwave smell fresh. Price: ₹ 249
Showering feels like standing under a leaking tap, how do I unclog the shower head?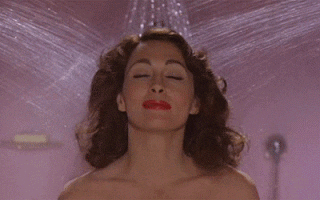 All your bath time dance performances that were once graced by pouring rain are now spent under a scanty drizzle.
Shampoo days mean turning into an octopus while trying to get the lather off, or working out naked, as you squat under the tap to make sure you wash all the shampoo off. But this festive cleaning season, add unclogging your shower head to your task list.
Things you need:
A zip-lock bag
An elastic band
White vinegar
Directions:
Fill your bag about half way with vinegar and fasten the bag to the shower head. Do this by enclosing the mouth of the bag over the shower head and fastening it tightly in place with the tie.
Ensure the shower head is fully immersed in the vinegar, it needs to be in order for this to work.
Let this sit for 12 to 24 hours depending how crusty the shower head is.
When done, simply remove the bag carefully so as not to get any vinegar in your eyes, and dump down the drain.
Let the shower head run hot water for a minute, and you're done unclogging your shower head.
Remedy: Cleanmyspace.com
Mirror, mirror on the wall, why can't I see my reflection at all?
Have you even celebrated Diwali if your haven't clicked over 7,895 mirror selfies?
Shift your attention to the only thing you probably stare at more than your phone screen, and chart out a plan to solve the pigmentation problems your mirror seems to be suffering from:
Colin glass cleaner
This glass cleaner is mummy approved, and the fastest way to make all your mirrors and shiny surfaces sparkle like never before.
Price: ₹ 203 for a pack of three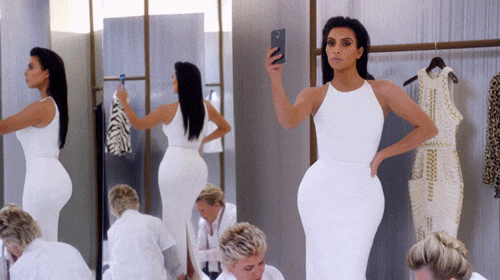 But if Monica is your spirit animal, and you have allotted time for spring cleaning and kept aside a colour-coded slot specifically for cleaning your mirror, then we are assuming you have enough time to whip up this super efficient (but obviously not more efficient than you) home remedy.
Things you need:
1 cup vinegar
1 cup distilled water
A piece of microfibre cloth
Directions:
Mix the vinegar and water in a spray bottle, give it a good shake, and get ready to tackle all smears, streaks, and smudges that are coming in the way of you clicking the perfect mirror selfie.
Apply your mirror-cleaning mixture directly to your microfibre cloth instead of the reflective surface. This is to prevent the liquid from accumulating in the corners, making its way underneath the mirror, and causing more damage.
Move the cloth in a zig-zag or back and forth motion down the entire length of the glass. And that's it. You now have yourself a clean mirror to help you document your celebrations and fix those mascara smudges.
Should I throw out cast iron pans that have rust on them?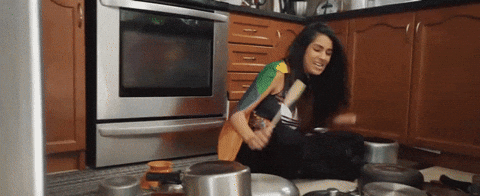 Thinking of donating rusted pots and pans to your bff who is trying to make it as a musician? It's time you rethink this decision (as should they).
Iron utensils tend to rust over time, but throwing them out is not the solution, scrubbing them clean is. All you have to do is use a non-metallic scrubber to remove the rust, and then wash it with mild dish soap.
But this isn't a process you want to repeat every time you decide to cook. So the real answer to rusty cast iron utensils is preventing them from rusting in the first place. Here's how:
Never soak the pan: It's best to limit your pan's exposure to water as much as possible.
No air drying: Wipe off any excess water with a towel immediately after you rinse the pan. To dry the skillet completely, pop it on the stove to remove excess moisture.
Oil after use: Once your cast iron cookware is dry, rub it with a thin layer of vegetable oil before storing to keep the iron from being in direct contact with moisture.
Banned ingredients: Acidic ingredients like tomatoes or vinegar can eat through the layer of oil, exposing the iron to moisture, and eventually lead to rust.
Remedies: Tasteofhome.com
Should I stop drinking wine or give up on couches?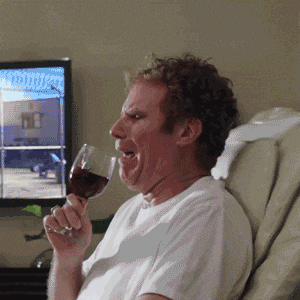 If you are clumsy, all your bedspreads, and couches tell tales of the meals you've enjoyed over the years.
To make sure that nothing comes between you and your penchant for tie-dying with desi Chinese, we found some ways to help you tend to the casualties (think white bedspreads and pretty pillows) that are a result of the weekly family potluck.
Step one: add a year's supply of Tide pens to your festive cleaning shopping list.
Stain remover pen from Tide
All you have to do is wipe off the residue from the stain, press the tip of the Tide pen to release the solution, and then rub onto the stain to help remove it. Price: ₹ 240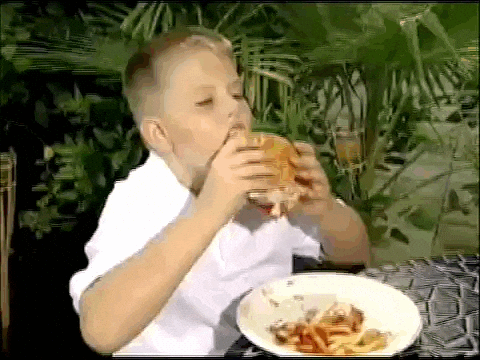 You could also make a stain-removing agent at home.
Things you need:
1/4 cup vinegar
3/4 cup of warm water
1 tbsp dish soap
Directions:
Mix vinegar, soap, and water in a spray bottle.
Lightly spray the stained area with the stain remover.
Scrub the stain using a soft cloth until the stain begins to disappear.
Use a damp cloth dipped in clean water to wipe off the stain. If stain hasn't disappeared entirely, repeat the process.
Don't apply too much pressure when rubbing the stain off to avoid tears.
Remedy: Tipsbulletin.com