Representative photo: Freepik
Dye-ing of boredom? Knit a problem. These free online tutorials will unleash your inner artist
All you have to do is try (or tie)
My brain is in the fourth phase of lockdown. The first was the 'YES! I can wake up two minutes before I have to be at work'. The second was denial – 'I don't miss my friends', 'I'm not crying, you are!' Then came existential dread and days that seemed too long to get through but too short to get any work done. I also made a new friend – the procrastination monster, who visited me every time I'd feel a hint of enthusiasm.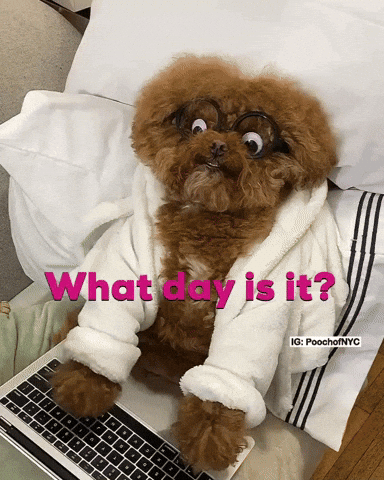 I've reached my present and fourth lockdown state of mind – acceptance. I decided to stop treating life like a vacation and learn something new that will get my creative juices flowing and improve my productivity.
A hobby.
If like me, you need some help starting off, here are some simple skills you can pick up with the help of online tutorials.
Needle a little me-time? 
Embroidery is a skill we associate with dadis and butter biscuit tins. It's also a skill that will equip you to do everything — from cover up holes that magically appear on your t-shirt, personalise your face mask, to even make customised gifts for loved ones.
These online tutorials will help give your wardrobe that oh-sew-cute makeover:
View this post on Instagram
From basic how-to videos that break down simple stitches in a step-by-step process for beginners, to easy hacks that even seasoned embroiders can use, this account reminds you of the value of a stitch in time.
Centred around all things needlework, it'll teach you to create dainty borders or even help give boyfriend jeans a spring-inspired botanical makeover, with easy-to-follow tutorials.
Their designs are dainty and seemingly complex, but broken down in a manner so detailed that even beginners can needle their way confidently.
ASMR lovers might want to check this channel out for their soothing embroidery tutorials.
Get knot-y with macrame
For those who can't embroider without being poked or snapping the needle into two, consider this your introduction to 'thread work for non-nimble fingered folk'.
Macrame refers to elaborate patterns made by webbing together yarn or thick cords, and here's how you can weave your own story:
This YouTube channel will help you master basic knots and then teach you how to use the skills you acquire to make everything from earrings and coasters to detailed wall hangings.
View this post on Instagram
Emily Katz's Instagram account is for all occasions — for when you want to spruce up your terrace garden with beautiful pot holders or when you want to personalise gifts for special days.
Katz also holds regular question and answer sessions to iron out any creases you might have about this surprisingly therapeutic craft.
This Indian YouTube channels offer online tutorials for macrame in Hindi. Expect bright colours, complex weaves, and some decorative pieces that will make hobby hour more productive than ever before.
Brush up your watercolour skills
Watercolours are the stilettos of the art world. Spilt water, one unforeseen slip, or a wavering attention span can lead to disasters.
The medium is a lot harder when you get down to doing it, and lockdown is the perfect time to revisit (and master) this fun hobby you gave up on as a kid:
Is the only thing coming in the way of your work being displayed at the Louvre that one damn leaf you just can't perfect? Well, Wonder Forest can help you get that right and other tiny watercolour elements that the artist walks you through in her tutorial.
Remember seeing those beautiful floral watercolour prints that you couldn't manage to get your hands on?
Now you can make your own using Campbell's detailed online tutorials on her YouTube channel.
View this post on Instagram
This Instagram handle helps you start from scratch.
The first and most exciting step is to stock up on supplies, and these online tutorials will talk you through that and more – what kind of water colours to use, and fun techniques and designs that come from combining water colours with other fun mediums.
Want to dye of boredom?
Natural dyes are a responsible fashionista's dream when looking to revamp a wardrobe, and the perfect way to journal (dyed paper!) while being sustainable and less wasteful.
Here's how you can make the best of the waste from your pantry:
Desnos' blog makes a really messy process that uses kitchen scraps look more aesthetic than you'd ever imagine – think a pretty pink scarf dyed using avocado skin or the botanical mandala of your dreams.
"You will begin to notice new plants that you've never stopped to look at before, as you continually wonder what colour they could make in your dye pot. It's an endless journey of discovery," says the UK-based natural dyer.
Natural Dye: Experiments and Results by Catharine Ellis
This blog about natural dyes is a fashion geek's definition of a fun weekend.
Complete with permutations, combinations, hypotheses and variables, chemistry and labs have never been this colourful.
Understand the science behind how natural ingredients have the ability to transform fabrics and marvel at the wonders that nature has to offer.
Martha Stewart is the queen of food — even when we're using it to dye our faded whites.
Her tutorials involve using kitchen staples like turmeric, red cabbage, spinach and beetroots to make your wardrobe pop.
Knit happens, and this is how
Embroidery equals Dadi Lite, but when knitting fascinates you, you have unlocked version Dadi PRO.
Grandmas make this look way easier than it is. Be prepared for hours spent detangling wool, sore fingers, and if you have a kitten then god save you. Here is the instructional manual to help you compete with Dadi Cool:
This YouTube channel will take you from knitting noob to designated winter wear supplier.
The online tutorials simplify technical terms and offer solutions to very real problems like "How do I join new yarn because mine is over?"
This YouTube channel offers tutorials for knitters across the board – from beginners to seasoned knitters.
The comprehensive tutorials are perfect for some pattern inspiration when hitting knitter's block, and can be your introduction to the lesser known world of functional knitting.
This website is the encyclopaedia of all things knitting, from supplies to patterns and online tutorials that cover all possible basic and advanced techniques you need to know.
Home decor is the new meditation
I clean my room every time I need to concentrate. I daydream about moving furniture around when I feel my anxiety peaking.
Rearranging furniture, and making your living space a true reflection of yourself is very important today, given the sheer number of hours we're spending locked inside.
These sources will make Project Beautiful Home a whole lot easier:
View this post on Instagram
This list would be incomplete without the first lady of "Beta kamra saaf karo."
Start beautifying your home by clearing out and organising, and who better to follow than the woman who made tidying up cool?
Home decor DIY by Shweta
This Instagram account is the best place to learn how to repurpose objects from around the house and turn them into beautiful and functional decor.
This YouTube channels gives you a peephole into lavish homes and tips to make your own safe space look like a million bucks with just a few tweaks.
From instructions for mini revamps around the house to what to look out for when picking out a statement chair — it has your decor needs, covered.
Keep that green thumb twiddling
Everyone suddenly seems to have grown a green thumb, and to be honest, watching a fistful of seeds sprout leaves and eventually turn into ginormous plants is quite a wholesome experience, right up there with Masterchef finales.
For all you plant murderers who are left with nothing but empty ceramic pots, here's how you can seek redemption:
Seasoned gardeners who have embraced kitchen gardening, this is the only Instagram account you need to follow.
You will find everything you need to know about gardening on this account and its sister blog – gardening tips for the whole year and even how to preserve foods once your plants fruit.
View this post on Instagram
An Instagram community of house plant enthusiasts, this account will serve as your lookbook to help you incorporate splashes of green in every nook of your home.
The Gardenettes are here to solve all your plant dilemmas.
Their extensive IGTV library is peppered with fun DIYs, health tips for your plants, and tried and tested hacks that will make your potted babies very happy and healthy.
We're inviting you to join Tweak Connect, our private community of like-minded women, where you can make friends and freely chat about the relationships that rule our lives — from partners and parents to work colleagues and BFFs. Join here.