How to become good at small talk, an essential survival skill
Small talk is a big deal
Remember that time you fake-answered your phone in a desperate bid to avoid small talk with the neighbourhood busybody? You're the 20,000th person in a million to act this way. I'd deliberately miss the 6 pm local to avoid my reporting manager who boarded the same train. Years later, when I came clean, I was laughed at rather unceremoniously.
But over the past few years, I've risen from the ashes of awkwardness to champion the cause of small talk. I'm now often the designated small-talker at social situations, and I'd like to believe that I thrive on it.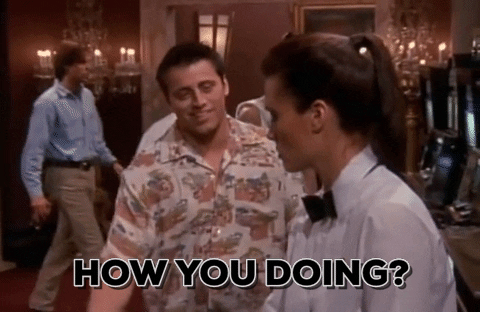 As much as we hate seemingly meaningless chatter, small-talk is the basis of networking opportunities and relationship building. More often than not, you'll learn something new.
Last year, my rickshaw bhaiya told me that Radhe Maa is out of jail. I have used it as a conversation starter at three weddings and building society meeting.
If you don't know your neighbour's pet's name, she will not lend you those onions that you're too broke to buy.
And if you're lucky, small talk can give you a job opportunity, a brand new friendship or even a prospective love interest.
But like with everything else in life, small talk takes a little practice.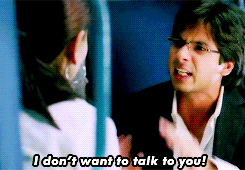 Small talk is no big deal
Listen more, talk less:

Friends, Indians, Countrymen, don't Mark Antony your way through small talk. It's not an academic declamation, and nobody cares about your oratory skills.
They're interested in your listening skills. It's an interactive exercise; so follow the 20-second rule and take turns at speaking. Don't talk for more than 20 seconds at a stretch. Ask open-ended questions, and listen.
This is also when you pick up cues on your sparring partner's enthusiasm levels — if the person you're talking to doesn't look interested enough to communicate, get the hint.
Move on swiftly, and charm somebody else.
It's not about you:

A few years ago, I met a friend's friend met at a house party who couldn't stop talking about how he got promoted twice in a year and is a successful poker player.
He even logged on to my laptop and start playing a round during the party. We never spoke again.
Small talk doesn't have to resemble your LinkedIn bio. You're trying to break the ice by making the other person feel comfortable and engaged.
Keep it generic: 
When was the last time that you opened up about your toxic boss or Aadhar card activation to the waiter at Hard Rock Cafe?
Nobody likes to discuss their deep, dark secrets in the first five minutes of interaction. So keep the questions light yet substantial. "Have you lived in Mumbai all your life?" leaves an opening to find common ground.
"Who do you think will win it big at the Oscars this year?" allows for some pop cultural flexing.
Just remember it's a conversation; not an interrogation.
When in doubt, go with a compliment:

Keep your compliment obvious enough to avoid being deemed a stalker but package it with some personal flavour. Instead of "Cool shoes", try "I love those shoes, you have great taste."
Topics you're better off avoiding: weight, relationship status and whether you should put pineapple on pizza.
Be enthusiastic:

Smile, look interested and most importantly believe in yourself. Nobody wants to talk to a grumpy face.
There's an ambivert within all of us, and no matter how much #selfcare memes tell you to do you, sometimes work situations require you to make small talk.
You don't need Ranveer Singh's confidence to ask someone about the humidity in Mumbai. Just go for it.