Photo: Youtube
How to fix those bizarre wedding emergencies that make you wish you'd eloped
The cheat sheet for all to-be-wed couples and their hapless wedding party
Indian weddings are colourful, crowded… and a breeding ground for chaos. Whether it's the couple, their parents or their hapless best friends, they're expected to play guest whisperer, bootlegger, fire fighter and human first aid kit to solve any unique wedding emergencies that might hit them in the face.
Like the one time a groom did get hit in the face playing cricket at a wedding event. (Quick fix: Drop sunglasses on the groom at day events, à la Weekend at Bernie's and use a ton of foundation during the night). Like the bridal party losing the ring or the groom's mother 'forgetting' to buy the mangalsutra. Or the bride's sari shrinking in non-seasonal rain. All of the above are true.
We've combed through a list of unique wedding emergencies and how you can prep for them — if your millennial dream wedding is turning into a nightmare.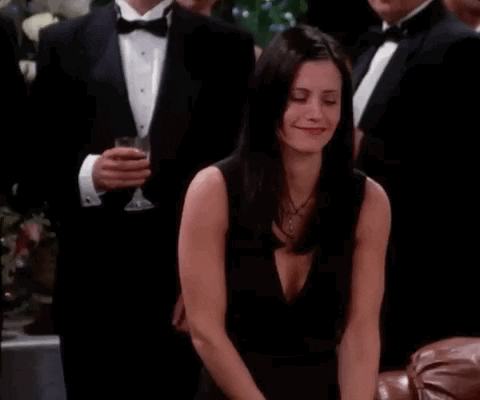 Drunk bridesmaid/uncle
Obviously (most) weddings are like a giant game of beer pong, sans the pong — but ideally the bridesmaid shouldn't be head-in-toilet drunk until her duties are over. Or at least as long as she can give her maid of honour speech without slurring, revealing a few of the couple's choicest secrets and being propped up by the co-maids of honour.
Solution: Assign a teetotaler to be bridesmaid's shot monitor — he/she will watch for signs of early inebriation, supply the coffee in case of emergency and even hand out a Party Smart pill, so she manages to show up for the mehendi function the next day. Or bribe a backup bridesmaid to read out the speech because the maid of honour is 'unwell'.
If it's a wedding guest who just couldn't keep his alcohol in control, drop polite pretences, put them in an Uber / Ola and ship them off — or create a 'jail cell' like the geniuses in Gujarat.
Errant children
There's nothing more romantic than a couple exchanging a sweet kiss being interrupted by a "Look mummy, are they mixing tongues? Yuck" or a loud thud that came from a kid playing musical chairs around the meticulously set tables.
Solution: Make sure to create 'kid-friendly corners' — fill them with board games, an art-craft table and if you're desperate, hire professional entertainers to keep them occupied.
Mangalsutra mystery
Wedding rings and mangalsutras are about as essential as the bride and groom, if you're having a religious ceremony — yet somehow they're the first thing forgotten.
Solution: Being extra cautious hurt no one, so invest in a replacement mangalsutra (or a couple of simple necklaces that could symbolise one) and have two members of the wedding party hang on to them for safekeeping, in case the OG is misplaced.
If you do find yourself without a mangalsutra on D-day: step 1: don't panic. Step 2: Call your nearest jewellers ASAP, and make like the bike thieves from Dhoom and zoom off to pick up the blessed beads. If you're stuck in a remote location, your options are limited to the imitation jewels at a hotel gift shop and replacement ornaments like candy rings. But as our brides advised, don't sweat the small stuff. As long as your groom hasn't pulled a Mr Big on Carrie-Big's wedding day, you're all good.
Traffick-ed guests
If you wanted a small intimate ceremony, you'd have had one, and if you have a large guest list, chances are you'd like to be looking at your guests when you're on that mandap. But what happens if you're up on that stage, waiting for your congratulations and cash-gifts, and all you can see is 27 guests staring awkwardly at each other because the rest are stuck in a highway jam, or horrible city traffic.
Solution: Traffic ruins most things, but you can either push your ceremony by a couple of hours or work with your vendors/ hotel to move things around and extend your time at the venue. It's hard not to panic when you're paying for a largely empty hall but hey, that means less plates used. And we all know how much we Indians love saving.
Food shortage, wardrobe malfunctions, bad weather
There's a reason I've grouped these up and it's because every bride(zilla) thinks none of these will happen to her because of course, she's thought about these wedding emergencies. But one of all of the above will likely strike you.
Solution: If there's a food shortage, keep the drinks flowing and no one will even notice — not until the acidity hits them the next day. Wardrobe malfunction, swap with anyone in your friend circle who's the same size as you and pretend you came prepared with two outfits because that's the kind of party girl you are. In case of bad weather like unseasonal rain, slap on the waterproof mascara, get all your photos done and then dance in the rain.
Not to sound simplistic, but if you're getting married then you've solved one of life's biggest conundrums — you got someone to commit to a lifetime of conjugal bliss with you. You may have kissed a lot of frogs but at least you didn't have to hold a svayamwar like Rakhi Sawant. Focus on the person you're marrying, remind yourself of Murphy's law (Anything that can go wrong, will) and remember — you get to keep all the wedding gifts. And wedding emergencies make for great stories and memories. Many many years later.