Representative photo: Pexels
How to spot fake news and stop causing an 'infodemic'
Pro-tip: If it sounds too good to be true, it probably is untrue
Today, if we are alive and kicking, our immunity has no role to play in it. It's because our parents forwarded that Jai Mata Di Let's Rock message to 25 others on WhatsApp, as instructed, to ensure our wellbeing. Or so they'd like you to believe when they force-feed you a puke-inducing concoction of aloe-vera, Chyawanprash and karela juice to ward off COVID-19.
It's the only thing that works, okay? WHO said it. Whatsapp Health Organisation, they mean. 
In the last few weeks, misinformation has proliferated beyond every health department's imagination. Unfortunately, fake news is shaping into an 'infodemic' in the time of this novel pandemic. 
Only last week, a concerned neighbour applauded Vladimir Putin's alleged ways on the building WhatsApp. "Our government should also unleash lions on the streets to ensure a successful lockdown." I couldn't help but inquire about the source.
He got defensive. "You're the journalist. You verify." He was referring to a post that stated how the Russian leader released 800 lions on streets to keep people indoors. India Today's Anti-Fake News War room (AFWA) traced the root of the image back to Johannesburg in South Africa from 2016. 
"Social media channels are full of all sorts of advice on how to prevent COVID-19. Lemon juice, yoga and a whole range of pharmaceuticals are shared without checking the veracity of the claims," says Ranjona Banerjee, an independent journalist who writes on media, politics and gender. "Human tendency is to be the "first" with information without bothering about the consequences. Fake news is criminal." 
"Harmless forwarding" is a fear-mongering act. It scares people, causes unnecessary panic and anxiety. Media literacy is the need of the hour to protect the last strands of sanity left in us. 
We urge you to follow this easy guide to spotting fake news
Verify the source:
Read, pause before mass-forwarding. "I'm just sharing" is not a permissible excuse anymore. If you're not certain, don't be the boy who cried wolf. If the source is your cousin's gym buddy's sister's uncle, break the chain. Always check the website's domain. Often, fake news creators will host from platforms that only sound legit.
For instance, while indiatoday.in is an actual source, indiatoday.net.in is a fake copy. Additionally, see if your source has a LinkedIn or Glassdoor profile. Check the About Us section and other stories on their website to find more clues.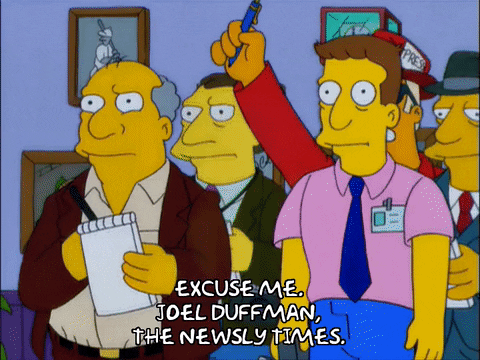 Cross-check data:
Have your ACP Pradyuman moment and launch into a 5-minute investigation. Double-check the hyperlinks mentioned in the story. See if they take you to legitimate sources. If the story has quotes from people or mentions names, Google them.
Check if there are multiple reports suggesting the same.
Both sides of the same story:
Remember journalism 101: present both sides of the story. Is the story biased? Sometimes, reporters try to contact sources, but receive no answer. That's always mentioned in the story. Does this piece that you're tempted to circulate follow any of those protocols?
Often, one-sided accounts are part of a bigger political or corporate propaganda. Don't fall prey to spreading somebody else's propaganda.
Don't fall for some terrific Photoshop:
Images, which speak a thousand words, can also sometimes be misleading and just a fine work of Photoshop. Thanks to people's dwindling attention span, visual content seems to go more viral than long-reads. However, photo manipulation is a shade easier to verify.
Use Google Reverse Image Search to track the source of the photo. You can upload or use a URL to track the history. It also helps you find similar images on the internet.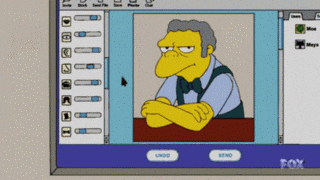 Is it too good to be true?
Or if it's too bad to be real? Or just outlandish, it's better to not share. Sometimes news houses will write satires, but if you're not mindful, you may believe it to be true. Check if the story is listed under humour or satire.
Outsource it
Several media houses and social media platforms are making active efforts to counter fake news. Facebook and WhatsApp have already launched chatbots to clear the clutter.
"Facebook users can start accessing the Corona Helpdesk Chatbot and reach out to the Ministry of Health for authentic news, official updates, precautionary measures and emergency helpline numbers through this chatbot," a Facebook statement said last week.
Perhaps, it's more important now than ever to be a responsible citizen and curb that WhatsApp forwarding addiction. Don't be that overenthusiastic uncle who sends forwards because "Sab ne share kiya toh maine bhi kar diya."
Dear uncles and aunties and all your buddies, if it takes you more than three decades to believe that your child is an adult now, apply that same discerning sense to the OTT information that floats around.