Representative photo: Ketut Subiyanto/ Pexels
Indian working women want to return to office to feel independent and equal once again
"Going to office now feels like a break"
In school, one often wonders about the application of maths in real life. For instance, the sin in trigonometry has no connection to any sin that we may have committed. The different kinds of triangles only help in identifying the shapes of rotis made unsupervised. But lockdown has brought to life the theory of linear elasticity. For the uninitiated, the mathematical model suggests how solid objects warp and become internally stressed due to loading conditions.
Exactly what most working women are feeling right now donning multiple hats: sincere professional, Mother India, supportive wife, sanskari bahu, Sanjeev Kapoor's protégé and the sole responder to the landline and the door bell.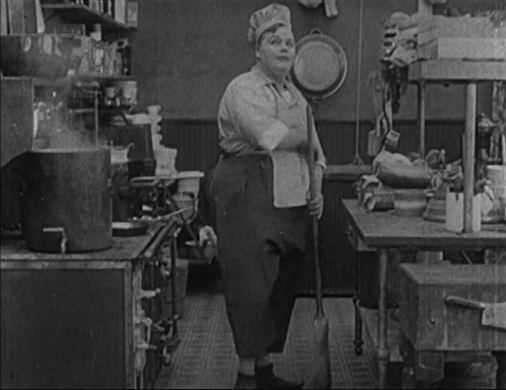 We spoke to them in the beginning of the lockdown, and investigated why housework is still the woman's job.
Several months later, things haven't changed much. Which explains why despite the many risks involved, women are desperately seeking the emergency escape to office. After months of dealing with unexplainable body pain, lack of concentration, zero me-time and feeling undervalued as independent entities.
After reaching the common conclusion that escaping to workplace is the new vacation, we spoke to women across ages and strata who can't wait to put their work face on without a speck of haldi or dal on them.
6 working women on why they're done with WFH
"It has been financially excruciating"
"I have been working as a house help for over 30 years now. It made me an equal bread earner and helped me escape my alcoholic husband and his temper.
I worked in two shifts. One at my home, where I cooked for my family, cleaned and scrubbed, and then between 11am and 8pm, I worked at six other households. Memsaabs gave me lunch, tea, evening snacks and dinner.
Since I lost my husband in 2018, my son started working as a food delivery boy and adds to the income.
More than physically draining (in fact, it has been a long period of rest), lockdown has been financially excruciating for us. Between March and May, we were both at home. Most households I worked at continued paying my salary, but a couple of them discontinued after May. My son wasn't making as much as he generally would.
We don't have a lot of savings, so it has been a major setback. I can't wait to return to work, and maybe even take on an extra household just to get back on my feet."
-Darshana M, 47, househelp, Mumbai
"I want to return to work to enjoy professional equality"
"As a mother of a three-year-old, I feel blessed to see her all day. But as a working professional, single-handedly taking care of the house and not falling behind on the work front has been difficult.
The general sentiment across the country towards working women is "job and all toh theek hai, but ghar ka kaam is top priority and your responsibility." So the professional identity suffers.
I miss the equality at work. The playing field is levelled, and that's how your performance at work doesn't take a hit. For instance, I don't see a lot of men make tea for themselves. My husband tries to help me out is all I can say.
Even if the wife is holding the same work portfolio, something as simple as making tea is still her additional job. I definitely want to go back to work to enjoy that professional equality, but I don't want to miss out on time with my daughter. It's a difficult choice."
-Debanjana G, 32, software engineer, Kolkata
"Work From Home needs to end so that I can protect my sanity"
"I live with my in-laws, and before lockdown, housework was taken care of by our domestic help. I'd leave for work by 9 am and return around 8.30 pm. Once in a while, after-work plans came up too.
But lockdown has tripled the workload and almost crippled my back. My husband still doesn't know how to cook or sweep the floor, but after lecturing him for three months, we now have an OTG, and he roasts chicken once a week. It's a start I'd say.
We women are guilty creatures and can't let things be. Naturally, our work identity is diluted and doesn't get the same importance as that of a man's job.
WFH needs to end, so that I can protect my sanity and focus solely on my job. Since September, I've been going to office once a week, and it's freeing. I didn't worry about the number of dishes in the sink while working on some balance sheet. I finally worked without distraction. "
Sanchita Chatterji, 32, banker, Delhi
"There's no me-time in WFH"
My husband's job and mine are treated equally, and at home, we share the load. Since he can't cook, he does dishes every day and chops vegetables. Both of us spend time with our son whenever we are free.
But I still want to resume work from office because there's no me-time in this setup. Once office work is done, my household shift begins.
I would take a power nap in the cab on my way to work and back, or listen to music. Even at work, short tea breaks with colleagues meant a lot. There were two distinct modes — work mode and house mode. Now, it's a khichdi. It's getting a bit much."
Barshana Majumdar, 39, IT professional, Kolkata
"Going to work feels like a break now."
"For 30 years, I have been working at the same company as a secretary. My life had a routine. I would do some morning chores at home, take the local train around 8 am, return during rush hour, and catch up on house work for a bit.
When lockdown started, there was no work since we couldn't travel to get the laptops from office. I got a proper break, but after a few weeks, I was bored.
Since June, when we started working from home, it became more and more hectic. I was cleaning while answering calls or cooking but also thinking about work.
We now go to work thrice a week, and it's a five-hour commute one way (by bus) since the local trains aren't working. And yet I prefer going to work because it helps me concentrate on one thing. Going to work feels like a break now."
Katherine Solarez, 45, secretary, Mumbai
"After six months of WFH, I am frustrated"
"Lockdown has made me realise that women and their jobs are taken for granted. My husband locks the door and works all day. There's an invisible DND sign and nobody disturbs him with random questions.
I work from the couch, dining table and so on, and have to answer everything, from "Khaane mein kya pakana hai?" to calling the milkman and finding out why he didn't come.
But the most irritating question is, "Are you working today?" They ask me every morning, as if mine is not a full-time job. Children also either come to me or their dadi with their doubts, and they are becoming more and more dependent.
Earlier, I used to think that working from home would be fun, but after six months, I am frustrated. I keep telling my husband that I may earn less than you, but I am putting in double mehnat. But nobody seems to be listening to my needs here."
Manjari S, 42, Mumbai