Representative photo: Pexels
Netflix and chill is cool, but can your brain really Netflix and text?
The experts explain what your brain goes through when you're 'media multitasking'
A surprise papaya sabzi for lunch yesterday exposed my failure to multitask. When I revolted against the menu, my mom retorted, "You said yes when I asked if you'd like papaya for lunch. Pay attention when I talk to you." I have no recollection of this conversation.
In my defence, I was laboriously reading subtitles of a French show when this tête-à-tête happened. I don't remember the episode I was binge-reading either because I was simultaneously problem-solving over WhatsApp. And no, I didn't fix the personal crisis either.
TL;DR: My brain failed at all three tasks. Turns out, this is a growing epidemic of the digital age, and we're all afflicted.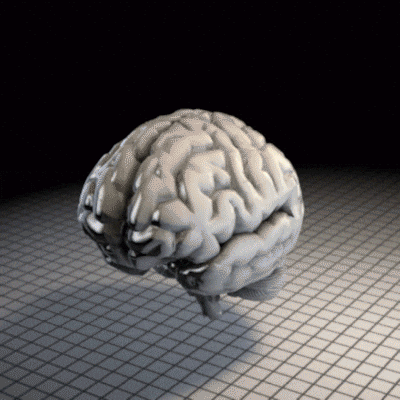 For a while now, laptop screens and phones have replaced the TV and remote, respectively. We're always texting or scrolling through social media, so most shows end up becoming radio plays because after the first three minutes of undivided attention, we're only listening to them.
There's always a relatable meme worth mass-forwarding or a work email that needs urgent addressing.
Experts call it media multitasking. "It's the simultaneous use of two or more media streams. This high-end mental overload can lead to negative outcomes," says Hemali Sanghvi, a Bengaluru-based clinical psychologist.
So in this age of multitasking, are we really supposed to watch a movie and do nothing on the side? Didn't our brains receive the Darwin memo?
As I googled 'media multitasking', I chased neurologists and psychologists to figure out what exactly happens to our body's CPU when we watch TV and scroll or text or shop or take 257 selfies.
Brain freeze
I stand corrected: our beloved brain has undergone hundreds of years of evolution and development. But the poor dear is only accustomed to natural stimuli and is new to artificial stimuli like screens, artificial lights, radio frequency waves and electromagnetic fields close to it.
"Brain's exposure to artificial stimuli has a significant negative impact on a person's cognitive function, learning skills, leads to disturbances in mood and behaviour, and alters sleep habits," says Dr Ashish Gosar, consultant neurologist, Masina Hospital.
When the brain is exposed to multiple and rapid stimuli – movies, emails, text messages and mom's questions – it does not get the time to pause and analyse the continuous flood of messages. It suddenly feels like it's at the receiving end of Arnab Goswami's gruelling interrogations.
And when this becomes the norm, the cerebral cortex loses its secret powers of decoding a conversation. Gosar explains that when the brain receives multiple external stimuli at once, its ability to process things gets limited. Analytical and communication skills take a hit, and the attention span is compromised.
How media multitasking affects us physically
Believe it or not, grey matter density in your anterior cingulate cortex (ACC) is shrinking with every session of media multitasking. ACC is the chamber of the brain that controls your attention span, as well as processes emotions and information.
Constant exposure to screens results in an increased fluctuation in dopamine levels. Continuous emitting of light from the screens during the night fatigues the brain and disturbs the sleep-wake cycle as bright light affects melatonin secretion and causes disturbed sleep.
The biological clock and circadian rhythm — the 24-hour internal clock that runs in the background of your brain and cycles between sleepiness and alertness at regular intervals — are also disturbed.
Gosar says media multitasking can also cause an increase in mood disturbances, anger outbursts, anxiety, disturbed interpersonal relations and easy fatigue. "The disturbance in the biological clock and circadian rhythm leads to an overall decrease in physical activity, leading to other health issues like obesity, hypertension, diabetes mellitus etc."
Netflix but can't chill
Choose your show carefully. If you're watching something as complex as Dark, that makes you feel dumb, dumber and dumbest as it progresses, lock your phone away, Sanghvi suggests. Complexity and familiarity of a task are important factors to consider while media multitasking.
"Re-watching your favourite movie and checking emails is less taxing as compared to watching a new show and responding to work mail. Things only get worse when watching a complex show collides with another cognitively taxing task like dividing a food bill between five people," she says.
Remind me again why I can't recall anything from Stranger Things S01? Let's blame ClassicalArtShits on Instagram.
Melina Uncapher, a neuroscientist at the University of California, San Francisco, theorised that lapses in attention may explain most of the findings of their study — heavy media multitaskers have more difficulty staying on task and returning to task when attention has lapsed than light multitaskers.
We pay a heavy price in the long run for 'switching' between tasks even though it might seem relatively small at the moment. It takes just a fraction of a second to shuffle between tasks, but they can add up to a significant amount of time when people switch tasks repeatedly and for longer periods of time.
According to a 2016 study by Finnish researchers, heavy media multitaskers — those engaging in two devices at once like texting while watching or texting while listening to a podcast — are more easily distracted than people who focus on one device at a time.
No wonder my dedicated baba never sends a message to a wrong group by mistake. Wish I could boast of that unwavering focus. Thank Whatsapp Gods for the "delete text" option.
Just switch off
Since we have already sold parts of our attention span to the streaming Gods, it's time to reclaim a fair share of it. Walking to Siddhivinayak Temple won't help. Meditation will. In case a formal, guided meditation is not your jam, build focus by doing only one thing at a time.
Immerse yourself into a book, listen to a podcast without distractions, switch off notifications while you finally decide to watch Christopher Nolan's Dunkirk and some of your attention powers may return to you.
Gosar says that the way our brain processes information is not the same way it did centuries ago. But the power lies with us — to navigate this advancement of technology, without killing our brain in the bargain. Give it the break it deserves before it decides to drain itself out of your system.
On hindsight, though, is it safe for me to assume that my editor meant "yes" when she typed "no" to my forever-WFH request? Maybe she, too, was in a Dark space at the time.
We're inviting you to join Tweak Connect, our private community of like-minded women, where you can make friends and freely chat about the relationships that rule our lives — from partners and parents to work colleagues and BFFs. Join here.