Illustration: Ksenia Arantseva
When living with your parents, smoking in social isolation is an adventure sport
The struggle is real
Smoking in social isolation is proving to be more tortuous than filling out Form 16 during tax month. And more terrifying.
My Khatron Ke Khiladi apparatus includes Elizabeth Arden Green Tea perfume, a few drops of honey for palate cleansing, two pumps of hand sanitiser because duh, and of course, a Classic Ice Burst or whatever cigarette I can steal from dad's fast-depleting stash.
I meticulously time it with my mother's siesta. Tiptoe my way to the balcony and position myself behind a plant to hide from neighbours. A series of quick drags later, I get rid of the evidence. Sanitise hands, spray perfume, surreptitiously shut the balcony door and have a spoon of honey.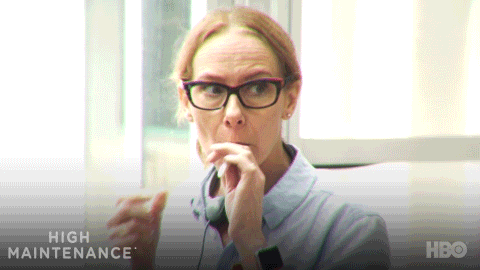 Go back to doing what I was doing and hope that there's no nicotine stench left.
Clearly, sanitising the house after the act is taking longer than the act itself.
Smoking versus Indian parents
For many adult Indian kids, habits like smoking and drinking must never be mentioned at home. The aadarsh Indian child isn't allowed to have girlfriends, boyfriends, sex or bad grades. Going to therapy could be frowned upon too.
And since most Indians are afflicted with Peter Pan syndrome — many living under parental supervision well into their adulthood —  we're too scared to introduce them to our flaws.
Some parents live in denial ("Meri beti kabhi nahi kar sakti"), some will fake multiple cardiac arrests ("Yehi sanskaar diye the maine?") and some will misdirect blame ("I had told you to not send her to a south Bombay college").
So for generations, we have been huffing and puffing at work, on our way home and everywhere else except for our houses. But now, lockdown has put us in a spot.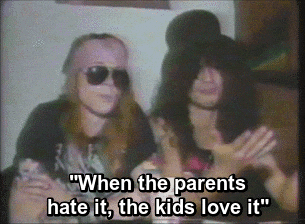 A friend thinks his house is the biggest architectural failure since the Leaning Tower of Pisa. "Every room is somehow connected via balcony, terrace or kitchen," he said, before we got on a video call to examine the house to strategise.
Another is staying up way beyond her bedtime to sneak into the washroom. She parks herself near the window to smoke, cleans the crime scene with some Bath And Body Works and hopes that nobody answers nature's call in the next hour.
Smoking in social isolation: the bitter truth
While the first week of Work For Home sharpened my secret smoking talents, 21 days of lockdown are posing an insurmountable problem. The stocks are falling. For Dalal Street and my hidden cigarette pack.
Since most of us closet smokers aren't brave enough to store packs at home, we rely on "Bhaiya, do Marlboro dena." Moderation, if you know what I mean?
But on Saturday, my go-to paan shop uncle wore a sad expression. "The store is shutting this evening. Most stores will be shut by tomorrow morning," he had bigger concerns to think about.
When my stock ran out yesterday, withdrawal symptoms were pretty instant. I was cranky, fidgety and ill-tempered.
Desperate times, desperate measures
Just as we are uncertain about how long the lockdown will plague our plans, we might be left without anything to fan our addiction. So what are our options here? Do you want to drop a confessional atom bomb and turn your home into Hiroshima? Or step out and risk getting locked up during the lockdown?
Smoking in social isolation has presented you with the perfect opportunity to make some long-overdue positive changes and call it quits. The stars have aligned to make it possible to finally kick the habit, for real.
Stock up: Hoard lots of chakli, aloo bhujiya and green tea bags for when the cravings hit because they certainly will.
Phone a friend: Misery loves company. Get all your smoker friends to join you on the Houseparty app, and keep each other company. Creating a network of your close friends will help you navigate these tough times. No, you don't have to entertain that ex trying to reach out to you. Not unless you want to.
When all else fails: Be a behaviourist like Ivan Pavlov, and spice things up a little. Every time the craving hits, try Pavlov's classical conditioning method and take a bite of a chilli instead.
Get on Twitter: It's the only safe space in the world for all your angst and ill-timed sass. Nobody cares about you as much as you like to believe they do on the Twitterverse. Open the floodgates because time flies while you tweet mindlessly.
Open a piggie bank: Put the money you're saving on buying smokes into it. You might be able to save yourself a visit to the ATM.