Photo: Cocoparisienne / Pixabay
The horniest animals in the world (aren't humans)
Mammals that have so much sex, they disintegrate
I'd thought the horniest animals in the world were the men who had made it through no-nut November. But participants of the Internet-famous month-long challenge would likely be no competition for the long, slithering things that make you gasp in fear or shiver in excitement, depending on your predilection. I'm talking about snakes, of course — who have two penises. And can choose to use either for intercourse. A fact I discovered at a work meeting and will be randomly dropping whenever I meet strangers. Reactions to 'two penises' will help me decide what kind of person you are.
Neither of the two parties above could come close to the randy cat that needed a glucose drip after mating with five females in one night. I'm not sure what's more unbelievable — that this frisky feline had the energy to keep up with five females in one night, or that Xiaopi was residing in a luxury pet hotel in the Guangdong Province of South China at the time. Unfortunately for the Russian Blue, his horny escapades were caught on CCTV camera for all of posterity (and the rest of the world to see, and be inspired by.)
Things get weird when you google horniest animals in the world, and I wasn't prepared for Malcolm J. Brenner. The man famously claimed to have fallen in love with Dolly the dolphin — and had sex with her. Granted my biology lessons were a few years (decades?) ago but that kind of coitus would have required a formidable amount of manoeuvring — not to mention, consent.
If this lawless love story gives you the shivers, you might not have the stomach for the sex lives of the dolphin community. Males are known to masturbate using eels and dead fish, aggressive group sex is common and sex usually lasts less than a minute. The latter more common in humans that we'd like to accept.
The orgasm time of the domestic pig, on the other hand, is preferable — on average, it lasts 30 minutes, but it can go on for as much as 90 minutes (what!?).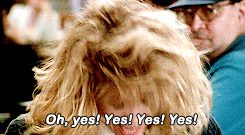 Maybe we should take our cues (or warning) from the brown antechinus — a small, mouselike creature. For two weeks every mating season, a male will mate as much as physically possible with how many ever partners he manages to pursue, even having sex for 14 hours at a time.
The price he pays for this manic orgy? He gets exhausted — his blood pulsing with testosterone and stress hormones. His fur falls off. His immune system could crash, making him extremely vulnerable to disease, infection … and eventual death. Why they copulate to their doom remains a mystery but perhaps it's another lesson from the Universe, dear readers — balance is key.
As for male giraffes, they take a mouthful of the female's urine to determine if she'd be a good mate — and we have human men complaining when they have to put in effort to woo a woman.
Barnacles, who have proportionally the longest penis of any animal on earth  — up to 10 times their body size, cast their giant tool out like a fishing pole to 'hook' up with potential mates. Try putting that on your Tinder profile…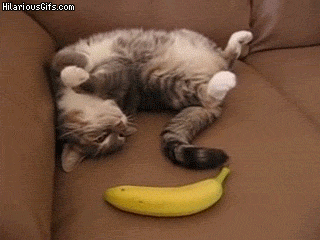 The lessons I've learnt from the horniest animals in the world are far superior to the substandard sex-ed classes we had in school. One, the amount of effort that males have to put in to woo females in the wild is well, wild. As humans, all we have to do is not smell, be polite, focus on conversation rather than the idea of coitus. Would you really rather risk death every mating season?
Two, don't be afraid to give in to your sexual kinks — if the dolphin can toy around with an eel, surely an actual sex toy shouldn't be so hard for you.
Or rather, should be just hard enough.
WATCH NOW: 8 questions Indians often ask about sex