Photo: Mike Von/Unsplash
The perfect realistic resolution for you, based on your zodiac sign
Step 1 to fixing your lockdown-induced dysfunction
Remember the time you ripped apart your mother's favourite lace table cover while using it as a cape, pretending to be Superwoman? Do you also remember the timeout that followed, when you were banished to the naughty corner to introspect?
Isn't that exactly what 2020 felt like? A seemingly endless timeout.
Though we walked away from this timeout with cancelled flight tickets, extra inches around the waist and a handful of newly acquired dysfunctional habits, we also had quiet time to engage in a little soul-searching. And as we left 2020 behind, we brought some of the weaknesses we came face-to-face with, into 2021.
My mother realised she was taking her hobbies too seriously, which meant they felt more like work than play. My father realised he needed to acquire a hobby, because the seemingly endless blackholes that are online streaming platforms, aren't really bottomless. And I found myself sitting across from a panel of insecurities and weaknesses that were all set to take me apart, one missed deadline at a time.
While some people had life-altering realisations, others were acquainted with sloppier versions of themselves, thanks to the dismantling of normalcy during the pandemic and lockdown.
Even though we managed to find nuggets of joy in the whirlwind of a year, we also know that another ride on this rollercoaster of emotions is simply not an option. And armed with a year's worth of introspection, we have the tools we need to go through 2021 a little stronger. Life may not be entirely back to normal, but at least you can be. Step 1: Tackling the dysfunctional behaviour and bad habits you acquired during the lockdown.
"I need my realistic resolution to be something that'll ensure that 2021 isn't as big a disappointment as 2020 was," says pastry chef Shivangi Surana, while lawyer Prerana Mundhra can't wait to wave goodbye to all that lockdown brought with it, including the procrastination, and the disrupted sleep cycles. "My ideal realistic resolution will be one that helps restore some sense of normalcy," says Mundhra.
Drawing from all that we've learnt about ourselves and those around us, we've put together a guide to realistic resolutions for all zodiac signs. These will help you wave goodbye to all the not-so-productive traits you picked up, from working too much to not working at all, losing friends to gaining followers.
Feel free to shop around in your zodiac family's  laundry list of bad habits to see what else fits, if you really want to make amends this year. Just like the last bar of Lindt sea salt dark chocolate that you hid in the back of the fridge but can now see your sister devouring, sharing is caring.
One realistic resolution for every zodiac sign
Aries: Get, set, and digital detox
The leader of the pack, the one with certificate-stuffed folders, and the sun sign that takes competition very seriously – whether it's a gulab jamun-eating contest or that year-end promotion.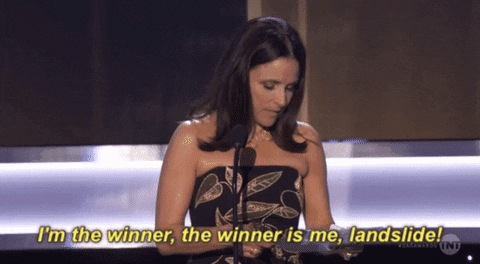 Accolades and attention were a constant in your life, until 2020 decided to rain on your plans. But being a go-getter, you opted for virtual validation. Social media became your new best friend, and likes and shares, the new applause.
Every lockdown first was documented for posterity – the first sapling that sprouted in your kitchen garden, even the tiny sweater you knitted for your furry friend. But did you really enjoy any of it?
A study found that people's social media use is closely linked to one developing feelings of social isolation, which increases stress, and in some cases, induces physiological repercussions.
It might be time to break up with this new hobby of yours. A social media detox is the realistic resolution you need.
Here are some tips that'll help you switch off:
Cut down on scroll time in bed by getting yourself a real alarm clock. Then, you don't have to look at your phone as soon as you wake up.
If self control isn't your strongest suit, use the screen time feature (Available on both, Android and iOS devices) to set a limit on your social media consumption.
Create folders for your apps on your home screen to keep mindless clicking in check. You are more likely to click on an app when the icon is right in front of you. Clicking on a folder to reach the app also adds an extra step to the process, which gives you enough time to decide if you really need to use the app at that moment.
Taurus: Adopt zero-waste kitchen habits
Your love for food and refusal to accept defeat forced you to take on every food trend that the lockdown threw our way – from the frothy dalgona to feather-light paniyarams and decadent babkas.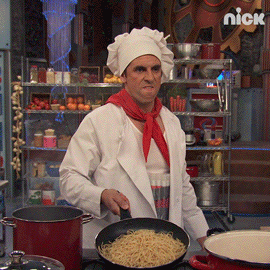 An aftermath of the storm that you cooked up every single day were towers of Tupperware that lined your fridge, the contents of which were eventually emptied into your dustbin because it is humanly impossible for anyone to consume the amount of food that you were so passionately churning out.
Might we suggest a realistic resolution that'll help you learn some zero-waste hacks.
One such tip – tried, tested, and recommended by zero-waste chef and Instagram sensation Max La Manna – is not to toss the peels out.
View this post on Instagram
La Manna also shares that citrus peels can work wonders as DIY household cleaners while potato skins make for delicious crisps when baked.
Gemini: Connect with an old friend you lost along the way
Making friends is your strength, keeping them, not so much. It's rare to come across someone who doesn't love a Gemini from the second they meet them, but their inconsistency and wavering attention span presents a challenge when trying to make friendships last.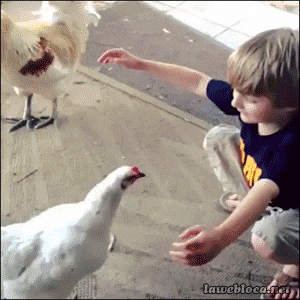 In lockdown, when boredom was at an all-time high, you made sure you were reaching out to people and scheduling Zoom parties left, right, and centre. But how many did you actually attend? Yup, that's what we thought.
This year, instead of stocking up on acquaintances, reach out to your OG BFF and rekindle the friendship you once had.
Cancer: Carve out some me-time
You are warm, nurturing, and have been deemed the Mother India of your girl gang. Thanks to the havoc that staying in for almost a year has wreaked on everyone's mental health, your agony aunt schedule has been packed.
You must keep checking in on the one person who might need you more than any of your girlfriends – you.
Make that your realistic resolution for 2021, and invest in this journal that'll let you track your progress. It includes self-care exercises to nudge you along whenever you're in need of some inspiration. Amazon.in, ₹292
Leo: Work towards restoring some calm
Flexibility in the yoga studio might come easily to you, but that's where it ends. The uncertainty that 2020 brought was like being strapped in to a front row seat during a scary movie marathon.
You crave order, and the lack of normalcy has driven you further up the wall – now you have a list to keep track of all the lists you have. And apart from the increasing number of lines on your post-it, your forehead too has lines of its own that you need to acknowledge as reminders to step back and let go.
We aren't going to ask you to stop micromanaging but we urge you to focus on your mental health and on remaining calm while you restore order.
Use these meditation apps to help you get through 2021 without pulling your hair out:
Virgo: Tame your inner procrastinator 
You are the employee of the millennium, if you aren't already the too-young-to-be-a-boss boss.
Perfectionist Priya is your personality type, but your attention to detail really didn't work in your favour during the lockdown, did it?
"My need for perfection makes me overthink every little detail, which ultimately means I don't get anything done. What us Virgos basically do is disguise procrastination as a need for perfection. It's all a scam," says Prerana Mundhra, virgo, and a victim of procrastination.
Leaving procrastination station behind should be your realistic resolution.
One exercise that can help you focus better is the power hour strategy. The strategy requires you to steer away from distractions and focus on being productive for "concentrated chunks of time," followed by short breaks.
The best way to begin is by starting slow – power through twenty minutes initially, and then gradually increase the time limit to an hour.
Libra: Stop being a mopey Devdas and bring the spark back in to your relationship
You are the reason people expect surprises of epic proportions from their partners – you build blanket fortresses right out of Disney movies and create original songs to express just how much you love your partner.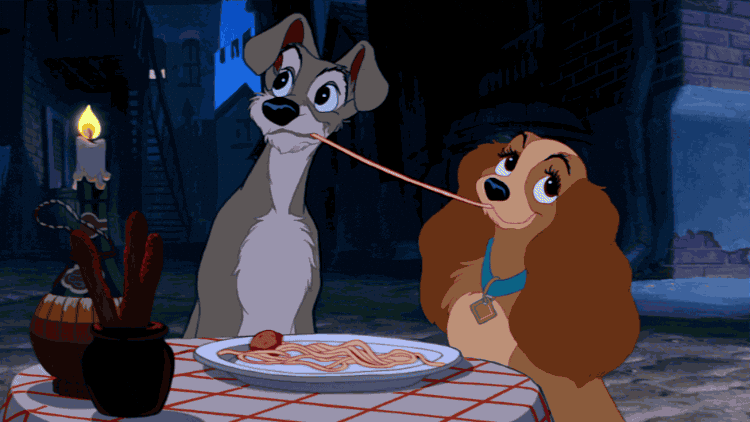 You love, love. So, finding yourself in a long-distance relationship that you never asked or prepped for has left you feeling like a fish out of water.
When Haima Simoes had to leave Mumbai for her hometown abruptly on account of the lockdown, she was not prepared for the distance. "I miss her terribly — every time I hear a song she'd like or find an Instagram meme she'd find hilarious. It's tough being a Libra," she adds.
Before you graduate from being Devdas to Devdas 2.0, embrace this realistic resolution – working towards bettering your relationship instead of listening to 'Channa mereya' on repeat.
Here are some ways you can make your long distance relationship more exciting:
"Physical intimacy may be out of the question since meetings become sparse. But utilise this period to know your partner better — do they panic easily? Are they optimistic? Do they crumble under pressure?" says relationship counsellor Dr Nisha Khanna.
Make the most of technology. Organise dates on Skype, stream movies together, and never ever forget to pay your Wi-fi bill.
Don't smother your partner just because you have nothing better to do. Give them some time to miss you instead of expecting them to FaceTime you all day, every day.
Make up for the lack of physical intimacy by upping your sexting game.
Scorpio: Stop turning hobbies into tasks and take some time off to relax
Bread-making, decoupage, kitchen gardening, bonsai making, and decluttering the Marie Kondo way – these are some of the skills ophthalmologist Dr Indu Arora learnt from scratch and mastered in the lockdown, while attending at least two cooking workshops a week, and renovating her house.
Arora is a scorpio and the perfect example of the sheer passion that unites everyone who belongs to this sun sign.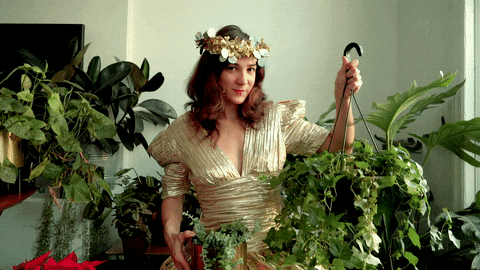 And lockdown presented them with optimal conditions to help them be their passionate best. The result? A lot of new skills learnt, and close to zero down time.
Hobbies are supposed to be fun and relaxing, they shouldn't have to make you want to track your progress. We do applaud your dedication, but at the same time we suggest you make passionately working towards relaxing your realistic resolution for 2021.
Give guided meditation a go to help kickstart you relaxation regime.
View this post on Instagram
Sagittarius: Declutter your life, and your brain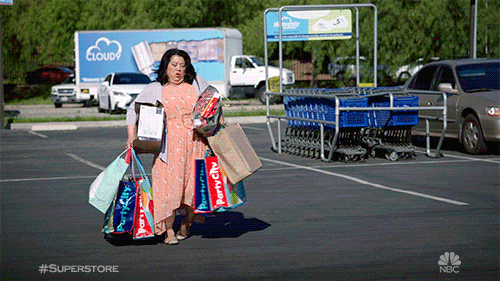 You are easily bored and act impulsively, two traits perfect for fuelling multiple online shopping sprees, leaving you with bath salts that you can't use because you don't have a bath tub and, a coffee-table book about taxidermy gone wrong.
Apart from scheduling a meeting with your financial advisor to gauge the extent of damage you've done — declutter.
And while working towards your realistic resolution, leave the sentimental stuff for the end. This ensures you don't get derailed.
"It's the sense of attachment to items. Indians store items that have been passed on by their ancestors, they find it difficult to let go, even though those items are outdated," says Delhi-based Gayatri Gandhi, India's first KonMari Certified consultant. "Don't let nostalgia hound you. This can be a recipe for disaster," she adds.
Capricorn: Set boundaries for work and play time
Unlike your pisces buddies, work from home has nothing on you. Your "all work, no play" philosophy might be the reason you feel like you've been trudging up Mount Everest while lugging all the planners you've ever bought.
Psychologist Prachi Vaish explains "The lack of boundaries leads to de-structuring which leads to anxiety, loss of control and helplessness. Family life is affected too."
Take a deep breath, relax those tense shoulders, and pop open the top button of your shirt. I mean, it's great you aren't working in your pyjamas, but do you really need to button your shirt all the way up?
And since letting loose and putting your feet up doesn't come naturally, invest in this relaxation spray that will help you take your first steps towards sticking to your realistic resolution. Forestessentialsindia.com, ₹975
Aquarius: Get your sleep schedule back on track
Being by yourself is your idea of fun. So lockdown presented you with the ideal opportunity to bond with your BFF – you.
And as much as we're all for some good quality me-time that involves skincare rituals, movie marathons, and karaoke nights for one, you have to admit that not interacting with the outside world is sure to take a toll on you.
"I've always enjoyed being by myself, but with lockdown restrictions, I was now living on Anush Standard Time. It threw my schedule out of whack, especially my sleeping habits," confesses Anush Malik. "And as much as an Aquarius cherishes alone time, having to work while being sleep deprived really isn't fun," he adds.
If you also agree with your fellow aquarian, get your schedule back on track and gear up to face the real world again. Start by fixing your sleeping habits – which is also the perfect realistic resolution for you.
Pro tip: The next time you find yourself lying in bed staring at the fan, with no trace of a good night's sleep in sight, instead of reaching for your phone, Balasana your way to the best sleep ever.
View this post on Instagram
Pisces: Work on being more focused
While escaping from all that went wrong in 2020 was something everyone wished they could do by launching into a day-dreaming spree, you took it too far.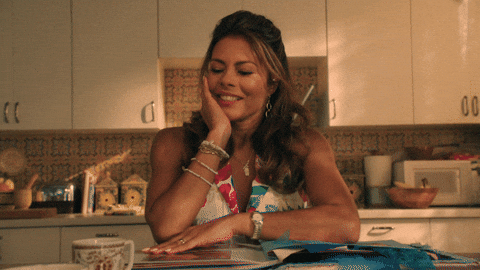 With not having a routine or a boss breathing down your neck, trips to dreamland became too frequent. Missed deadlines, slacking at work, and underperforming came as collateral damage.
Working efficiently even with WFH is the realistic resolution you should be working towards. Here's how:
Wiggle out of your sweats and put on your power suit. Getting ready for work helps you power into work mode, and break out of the lethargic slump you've fallen prey to.
Make a realistic to-do list and stick it some place where you can see it. Constant reminders always work. Ask any mummy and she will agree.
Don't do something that you wouldn't do when you were in office. Yes, here's looking at everyone who is about to take their third nap of the day. Don't.
Get yourself a desk. Working from your bed won't just make you unproductive, but will also do things to your back that even super physiotherapists can't fix.