Representative photo: Artem Maltsev/ Unsplash
This Angel went from Catholic priest-in-training to leader of a witch's coven
An Indian Wiccan spells out what the craft is all about
Indian Wiccan Angel Serrao has a love spell for you. It's called 'be a good human'. And while he has a wand, he'd like to remind you that pointing them at doors doesn't spring them open, and the potions that he sells at The Wiccan Shop don't transform you into other people. But they will help you sleep better.
Wicca and witchcraft is shrouded in mystery. Between archaic tales of havoc-causing daiyans haunting Indian villages, black magic superstition, and the likes of Harry Potter and co. finally casting a positive filter, fact and fiction often blur.
So, we turned to Mumbai-based Serrao, the high priest of his coven,  to spell out Wicca for us. And to tell us what possessed a young Catholic studying to be a priest to leave the seminary and embrace Wicca? Was it Satan? (Some associate Wiccans with devil-worshippers). Or was it Hagrid turning up and telling him, 'Yer a Wizard, Angel'?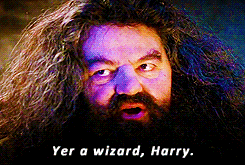 Just add magic
Born into a practicing Catholic family, now 33-year-old Serrao was haunted by dreams of a 'scary woman' from the age of eight. Priests were consulted, the spectre was named the devil, and he was prescribed a diet of prayer and penance. At 14, he chanced upon a picture of the dream spectre in his school library. A classmate explained, "Arre yeh toh hamari devi hai, Kaali, jaise tumhari Mother Mary hai."
Serrao prayed for her to leave, turning to the crutch of religion. He became in his own words, a "Christian fanatic" — joining a seminary to become a priest. But like any young 20-something year old, he felt it wasn't his calling, feeling a void for the goddess he used to see. He moved to California to study clinical psychology, where he crossed paths with Wicca, 13 years ago.
Practical magic: So, what is Wicca?
He explains the ancient craft of witchcraft dates back to the middle ages, where healers and mid-wives used natural methods for healing and participated in rituals and energy exchanges. 'Wicca' was created in the 1940s by Gerald Brosseau Gardner, who is considered the father of modern witchcraft.
Witchcraft essentially refers to the worldview, religion, and practices associated with using rituals that are believed to harness and focus cosmic or psychic energies to bring about desired change.
According to Serrao, "Wicca is a spiritual path. A set of beliefs rooted in ancient sciences. While some covens (gathering of witches) would like it be classified as a religion in India, it isn't yet. You can be a practicing Catholic, Hindu, Muslim and still be a Wiccan."
Wiccans worship nature and nature deities, and channel their beliefs into healing potions and tinctures.
They also live by a set of rules, "All things are connected, don't interfere with someone's free will and every spell has a consequence that corresponds with your intentions.
The cornerstone around which Wicca is built? "Do what you will, so long as it harms none."
But does Wicca mean you practise magic? He clarifies, "All Wiccans are not witches, and not all witches are Wiccans — some Wiccans don't practice spells at all because they don't feel the need to. They believe in letting things take their course. When people want to nudge things along, they turn to spells."
Serrao's coven worships the triple moon goddesses and her three aspects – waning, waxing and full moon.
From new moon to full moon, signifying the virgin, Goddess Artemis
Full moon, signifying mother, Goddess Demeter of fertility
Full moon to Amavasya, signifying the the crone, Goddess Hecate
In its essence, Wicca is a tradition that asks you to accept who you are and believe that your connection with the universe and nature makes you divine, believing that "If you don't worship an idol, you may not even want to worship the moon, the sun or mother nature, worship yourself first – that divine aspect is within yourself first."
Considering we often struggle more with self-love than we do with our diets, this seems like a big ask.
But the Indian Wiccan community opens its doors to all kinds — providing a safe, inclusive space for believers to practise the craft. Says Serrao, "We believe all humans are forms of god and we accept everyone —  we have people from the LGBTQI+ community, across religions. They feel loved and accepted here and that's what everybody in the world needs."
The rules pretty much correspond with what you learn in school — Be a good person, don't hurt other people, don't manipulate them, and karma can be a real bitch.
Magic tricks and myths
So know you know what Wicca is. But what about the fun stuff? Like spells, and potions and fixing the buck-teeth à la Hermione Granger? Is magic real?
Serrao is the owner of The Wiccan Shop that sells everything from salts and sage to potions including oils fermented with herbs and crystals that Serrao energises with spells.
While some potions just work as herbal remedies for ailments, spells with specific intent are a slow burn and don't translate to instant gratification. It took two months for a spell that Serrao cast on an unpleasant neighbour to get them to move away to a place that Serrao wished would "make them happy."
They also make tinctures (mixtures of herbs and alcohol) which can be used as medication, closely linked with the concoctions associated with homeopathy and Ayurveda.
Serrao who is a graduate of psychology explains that he digs deep into the background and mental health history of someone, ensuring all practical and scientific bases are covered before he helps them with a spell.
People are drawn to him for love, money and health spells most of all, but he cautions that spells must only be done with good intentions. If you seek to change someone's will or wish ill upon someone, you're breaking a crucial Wiccan law. And he as a rule, he doesn't cast spells on specific people — so no, you can't get him to turn Hetal from HR into a hare.
If that doesn't scare you enough, remember this Wiccan law, "If we are doing a good spell to help you in your love life, I balance it with an energy exchange, where both of us are happy. If I try to put a spell to break someone's relationship, Wicca says is I will face three times the karmic law. That is three times three."
Why then has Wicca and witchcraft gained such a notorious reputation? Serrao scoffs, "Yes there are certain bad people who do bad things who are Wiccans but that doesn't make all Wiccans bad."
Can everyone do spells?
So, wait does this mean I can google a spell, and cast it myself, like a wannabe Sabrina?
According to Serrao, yes, I can because everyone has power, even a little child. But the most importance thing is having faith in the your power, and pushing out that positive energy into the universe. As he explains, I begin to see similarities in the workings of Wicca and the ancient law of attraction as seen in the book, The Secret.
Serrao is also high priest of his coven. Which means he leads and guides fellow Wiccans, hosts rituals and ceremonies, even offering refuge to Wiccans whose families are against the practice.
They use athames (ceremonial blade), wands and chalices (goblet), along with the altar for rituals and while they do have cloaks, Serrao's a fan of Zara and H&M as much any other millennial man.
The deeper I dig, the more I find that Wicca seems to be a good reminder of just how much we don't know about the workings of the universe — there are hundreds of Wiccan traditions, and even more interpretations, based on each coven.
But if Serrao is to believed, embracing Wicca changed his life because it simply opened up his admittedly conservative and rigid mind to a world of possibility.
A way of life that encourages inclusivity, acceptance, self-love, an attitude of kindness — in a world like ours, maybe that's just the magic we need.