Representative still: Humpty Sharma Ki Dulhania
We're facing an epidemic within a pandemic — the curse of the birthday videos
Lights, camera, your friendship on the line
Kareena Kapoor Khan recently recorded a message for one of her fans and melted the internet into a puddle of goo. As I watched the award-winning actor try to piece together a memorable greeting, peppered with "umm" and "well…", I was hit with a stunning realisation: even an influential superstar, revered by millions and co-creator of India's Most Famous Toddler, couldn't escape the newest agnipariksha that all friendships must endure — birthday videos.
Unfortunately, these birthday videos have become quite an epidemic amidst this ongoing pandemic, and right now, they are the only indicators of true friendship. Do your friends even love you if they haven't put together a five-minute montage shot on selfie sticks? No, don't fool yourself, they don't.
Each friend circle is made up of a complex heirarchy.
The enthu cutlet who comes up with the idea and messages you 20 times a week with enough exclamation points to signal a heart attack — "It won't take you more than two minutes! Just shoot and send today! We need to edit by tomorrow!!".
The micromanager who rolls her eyes at the suggestion but then put together a 67-pointer set of guidelines. "Shoot it on landscape mode, okay? Don't wear white or black. Keep your speech to under 30 seconds. Hold a drink. Be funny. Or write a couplet. A sonnet works too. Be yourself, but also, don't."
The closet Dharma fan who hires his sangeet choreographer to create an original dance and spends 2 hours getting into full costume and makeup. "You never know when these things go viral, yaar!"
The Monu Uncle who doesn't understand the concept of censorship and spills the tea about that time you lied to your mother, and ditched your cousin's engagement party to go out drinking with your friends.
The procrastinator who pushes the micromanager to an emotional breakdown and blocks the enthu cutlet on Whatsapp and Instagram. AKA me.
Because this is akin to the pressure tactics horrible bosses use to extract work from you during weekends. It's peer pressure on LSD.
Suddenly, the day's deliverables take a backseat. You are now trying to be the funniest person among your peers or sound smarter than Shashi Tharoor.
Of course, whichever route you take, you have to know your best angle to hide the quadruple chin you've been nursing, find studio lighting and do some preliminary voice modulation exercise.
Lockdown birthday videos are no less than audition tapes for a Christopher Nolan movie, okay?
So far, I have missed the video deadlines twice, and once, the editors missed their deadline despite me doing my job on time. That prompted me to take a last-minute call.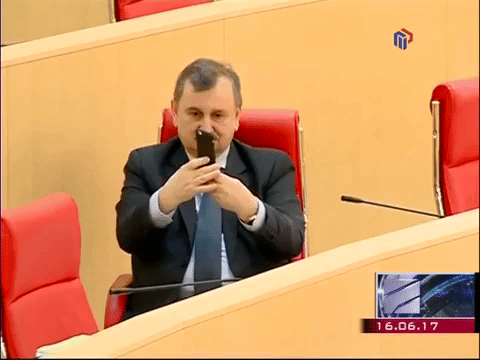 In case you're as exhausted as I am with lockdown birthday videos, which could potentially wreck friendships, you could also try my cheap trick.
Record a generic video message. Every time they ask for a video, send the same one. If you want to make it look genuine, only record the first line mentioning the person's name. The blessed editors can stitch them together.
Our only plea to the hyperactive video coordinators is to kindly cut us some slack and understand that we aren't the worst friends if we fail to express the same levels of energy as you. Don't let lockdown birthday videos be the only indicator of how much we love our friends and family.
And as we strike this fine balance, we say, "Let them eat cake" and let us celebrate the way we want to.