Photo: Andrea Piacquadio/Pexels
What if I told you I'd found a podcast for every quarantine mood?
The perfect way to cut down on some screen time
My average screen time per day is eight hours and four minutes. When this figure flashed on my screen, I shuddered, picturing my ophthalmologist mother yelling "Have you learnt nothing from me?" I sleep for fewer hours than this. You don't need a medical degree or a raging mother to tell you how bad that is.
It isn't just about how we're buying Moov in bulk for the kamar dard we have after slouching in front of the screen. Or what it does to our sleep schedule. Our mental health is bearing the brunt of excessive screen time too.
According to Dr Gail Saltz, screens create the illusion that we're constantly connected, when loneliness can only be kept at bay by real-life intimate experiences. "Yet people are replacing time invested in real relationships with screen time," she says.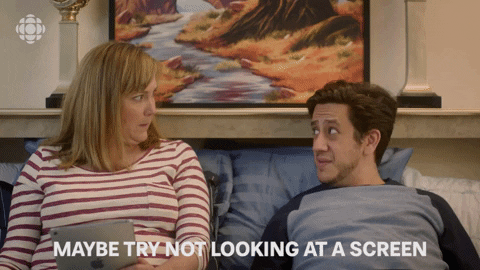 Despite being bombarded with information about the ill effects of screen time, why do we keep going back?
It's an addiction. Prolonged use makes screen time act like a "digital drug", says Dr Kathryn Lorenz, MD. The more time we spend glued to a screen, the more difficult it becomes to get away.
Since our lives are even more digitised due to the pandemic, tossing our gadgets into the bin is not an option. You are reading my rant about how bad screen time is on a screen. But we can use them in a way that reduces the damaging effects while still fulfilling the needs we usually rely on them for – the news, Googling how long we should boil spaghetti for, and whether your cat is allergic to your new perfume.
It's why I've swapped Instagram doomscrolling for podcasts. I was fiercely loyal to the different-sized screens that controlled my life, so I started small – by replacing my evening streaming hour with a podcast. I, a mushy Piscean, chose the romantic introduction – Modern Love. It relaxed me, even kickstarting my sense of imagination as I conjured up images in my head.
I promise there's a podcast out there made for you – maybe you're looking for a way to meet your daily LOL quota, trying to solve a parenting dilemma or just wondering why your kitchen utensils hate you so much. Pull out the tangled earphones lying at the bottom of your bag, and dive into the screen-free world of podcasts.
10 podcasts for every mood
When you'd rather eat cereal forever than plan another meal
One more "Khaane mein kya banaye?" and the brain's pressure cooker ki seeti is sure to blow.
Having to decide what to cook (every day) really takes the joy out of cooking. Unless of course you have a New York Times bestselling author walking you through each step.
Chef, TV host and author of  Salt Fat Acid Heat Samin Nosrat co-hosts Home Cooking with musician and podcaster Hrishikesh Hirway, and it's dedicated to quarantine cooking.
Nosrat's cheerful calming voice is a lifesaver when it feels like the food gods are conspiring against you. And Hirway's endless supply of food puns is a welcome reminder of happier times when you could gather around the table with the people you love, and have a good laugh. You almost feel a pang of sadness when an episode ends, just like when it's time for your buddies to head home after a night of fun.
When lockdown survival tactics are the need of the hour
Squabbled with the husband? Call your mom for pro tips on how she has been doing it for 35 years. Can't figure out how to use an editing app? Call the tech-savvy cousin, the family gadget guru.
It's always a good idea to summon the experts and learn from their experiences when you're feeling out of depth.
But what happens when you find yourself in the midst of a pandemic, locked up in your house, with no one to look for advice because everyone around you is equally clueless? You turn to Staying In With Emily and Kumail.
Writer Emily V. Gordon (also a qualified therapist) and her actor husband Kumail Nanjiani (the writers behind The Big Sick ) have been quarantining intermittently since before the pandemic, thanks to her chronic illness.
The podcast is filled with relatable moments, like Gordon over-microwaving food to kill all possible germs, which makes you feel a little less alone. It's also the perfect escape from thinking about the virus that has turned our lives upside down – "We're not going to be using the C-word very much," assures Nanjiani. Add this pick to your podcasts for every mood list, for a relatable and amusing listening experience.
When true crime is on your mind
Men might think that sleepovers are all about rom-coms and pillow fights, but we know that the most memorable girls' nights are spent huddled in bed, dissecting true crime stories, and all-things-homicide.
That's what My Favorite Murder is all about – girlfriends (co-hosts Karen Kilgariff and Georgia Hardstark) passionately talking about the gory details of murder cases. And as is with all passionate discussions, they digress – hopping between movies, self-help techniques, and everything in between.
When you need a little respite from all things grim 
"During the mess that was last year, and most of this one, it was one of the things I could count on," reads a review of How Did This Get Made?, echoing the emotions of other devoted listeners.
With How Did This Get Made?, actors Paul Scheer, June Diane Raphael, and Jason Mantzoukas turn a movie dissing debate into a podcast that will leave you in splits. Each episode includes the trio mocking really bad Hollywood films, on occasion with their "funniest friends" as special guests.
Once you start listening to an episode, it's almost impossible to stop. By the end, you're left with a stitch in your side, wondering how you spent that much time listening to people talk about The Twilight Saga?
Our favourite part? The "second opinions" theme song. Second opinions is a segment right at the end, which includes earnest five-star reviews of the movies they've just spent taking apart. So you can't even say they're being unfair.
When the brain cell count is dwindling
Break away from the idea of associating science with snooze fests, and hear scientists Titi Shodiya and Zakiya Whatley of Dope Labs prove how "science is for errybody".
They link science to all things current, like the virus that has forced us all indoors; all things trendy, like plant-based meat – the new cool kid on the culinary block; and even your favourite Marvel movie. It's the perfect way to learn a new fact or two to impress the crowd during your next Zoom call.
With no intimidating terms that you can barely pronounce, and subjects that don't make you feel stupid even before you begin, this is by far the most fun science class I've attended.
When you're feeling extra inquisitive
Is laziness real? How do you know if people don't like you? Do checklists make people stupid? These are examples of questions that pop up in our brains during overthinking sprees. They are also titles of episodes from No Stupid Questions.
In this podcast, Stephen Dubner, co-author of the Freakonomics book series, and research psychologist Angela Duckworth do the dirty work for us, and ask all these questions out loud.
If you've always been the most inquisitive person in the room, pack your bags and set off on a journey to investigate why we humans behave in both wonderful and weird ways. In conclusion, I'd like to leave you with one of questions the podcast recently tried to answer – Did COVID-19 kill the handshake?
Happy overthinking to you.
When you need a mental health minute 
Humour makes it a whole lot easier to be truthful. Probably why our deepest secrets morph into seemingly frivolous jokes when making a public appearance. But mental health is no joking matter. It is sensitive, and to be discussed responsibly, right?
Which brings us to the question of the hour, can depression really be hilarious? "I think it's funny in the way that death is funny in that it's not, but you cope with it by laughing," is The Hilarious World of Depression's host John Moe's terribly honest yet fitting response.
Depression and comedy have been permanent fixtures in Moe's life, and this podcast is a beautiful coming together of these already intertwined aspects of his life, peppered with tangible tools on coping with depression.
Moe invites fellow comedians to bare it all, and walk the listeners through their journeys with depression – a reminder of how we're not the only ones.
When you're read-y to get bookish
Your favourite films give you respite for a few hours, but a book lets you escape into an alternate universe for days. On occasion you fall so deeply in love with the words on the paper, that the person who penned it becomes a superhero who rescued you from the miseries of the the real world.
The Maris Review, hosted by cultural critic and writer Maris Kreizman, brings you face-to-face with the heroes who got you through bad break ups, PMS-induced mood swings, and most recently, the lockdown. It satisfies your voyeuristic instincts by having the authors talk about their works, books they love, TV shows they watch, and the music they wind down to.
Our favourite part? Going in loving one book or author, and walking away with amazing recommendations to add to our forever growing To Be Read list.
When your parenting game seems to be going down the drain
Parenting is the hardest job in the world. Disagree? Prepare to be hit by a sea of furious, sleep-deprived parents whose non-existent social lives and racoon eyes will change your opinion in 10 seconds.
Allison Benedikt and Dan Kois of Slate's parenting podcast Mom and Dad Are Fighting offer advice on parenting toddlers to teens, and share with the listeners parenting fails, and wins.
The biggest takeaways are the ingenious solutions they have to every conceivable parenting dilemma – How to ask bickering grandparents to tone it down in front of the kids? What is proper pandemic parenting protocol? And even the oh-so-terrifying 'How do I tell the kids that Santa isn't real'?
When you're in the mood to talk about sex, baby
We kept the steamiest entry for the very end. Get the tissues out, and tune into this podcast that makes your pop culture icons hella sexy.
For those in a long-distance relationship and single folk. For all those who've been caught indulging in not-so-PG-13 content, and those whose vibrators can't seem to keep up. Here is a discreet, exciting way to level up your libido.
In each episode of Fangasm, hosts Allie LeFevere, Lyndsay Rush and Danny Chapman read and discuss steamy erotic fan fiction stories. These stories are coupled with hilarious commentary and cover all popular fandoms — from Harry Potter, Marvel, and Star Wars to The Office, and Game of Thrones.