21 movies to binge watch to banish boredom
When truth becomes stranger than fiction
You can't go to the movie theatre, but the movie theatre can — and has — come to you. This generation of pandemic survivors are better equipped to survive boredom than their ancestors because rather than learning to cross-stitch in candlelight, we have hours of movies to binge watch, just a click away.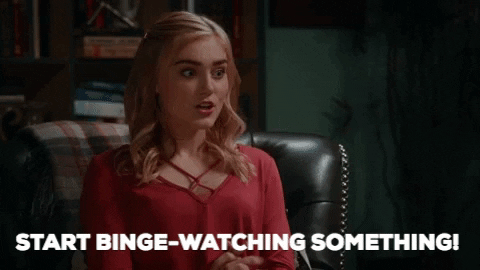 But our coping mechanisms are as varied as our snack preferences.
Adrenaline junkies are filling their watchlist with every possible dystopian narrative. It's probably the reason Contagion has become one of the most-watched movies in the last month.
The faint-hearted are turning to their comfort zone for movies to binge watch.
Don't be surprised if your girlfriend screams at you on FaceTime: "I'm just a girl standing in front of a boy asking him to not leave the damn house". She is clearly on a Julia Roberts movie marathon.
Since we don't believe in discrimination, we came up with a bhel puri of movies to binge watch right now. A little bit of La La Land, a little bit of Outbreak. A whole lot of mental peace, albeit ephemeral.
21 movies to binge watch right now
1. Elysium
In 2154, there are two worlds: one inhabited by the wealthiest of the wealthy and the other is just the rest of us on planet Earth, which, by the way, is in shambles. Max DaCosta, a former car thief (Matt Damon) decides to restore equilibrium.
Neill Blomkamp's sci-fi thriller is also a social commentary on the inequality that we face in every walk of life.
Watch on Google Play
2. Train To Busan
A zombie movie disguised as a dystopian thriller, protagonist Seok-woo (Gong Yoo) and his daughter are travelling to Busan to see his wife on their daughter's birthday.
Of course, all hell breaks loose when their trip turns into a zombie outbreak.
Even if you're not a fan of bloodthirsty zombie movies, watch this for the portrayal of the father-daughter relationship.
Watch on Netflix
3. The Lobster
Might want to steer clear of this one if you're single and social distancing alone at home.
Starring Colin Farrell-Rachel Weisz, the film is set in a dystopian society where single people are given a 45-day window to find a mate.
If you fail, you'll be transformed into the animal of your choice and sent into the wild.
While you enjoy this strange narrative, think of the animal you would like to be. They are the safest right now after all.
Watch on Apple TV
4. Room
In this modern-day horror, Brie Larson's Oscar-nominated Ma is seen enclosed in a 10ft x10ft room with her 5-year-old son, Jack.
There are two worlds: Ma's prison which Jack considers a whole wide world, populated by dreamy images that Ma creates to keep Jack happy. and of course, the real world.
An intense watch, especially when we're all feeling trapped in some version of house arrest.
Watch on Hungama
5. A Quiet Place
A family finds itself stranded in an apocalyptic setting where there's only one rule: maintain pin-drop silence.
Fail and extraterrestrial creatures will appear out of nowhere and make you disappear.
The horror movie starring Emily Blunt and Krasinski offers up a silver lining — at least we can talk, sing and karaoke our way through the lockdown.
Watch on Amazon Prime Video
6. Rear Window
A wheelchair-bound photographer is confined to the four walls of his house, in this Alfred Hitchcock whodunit.
His only source of entertainment is using his telephoto lens to peep into other apartments. Over the course of the movie, he manages to join the dots and solve a murder mystery.
What could easily be misconstrued as a film about voyeurism, is elevated to so much more, thanks to Hitchcock's brilliance.
Just remember to keep your curtains drawn.
Watch on Apple iTunes
7. Carnage
Four angry parents (Kate Winslet, Jodie Foster, John C. Reilly  and Christoph Waltz) who pretend to be well-mannered, middle class folk soon begin to unravel the layers of their social conditioning when stuck in a claustrophobic situation.
The tongue-in-cheek repartee in Roman Polanski 's film soon turns sinister, addressing issues like alcoholism, victim complex and much more.
It might be a masterclass in what-not-to-do when stuck at home with extended family over 21 days.
Watch on Apple iTunes
8. Ferris Bueller's Day Off
In John Hughes's classic, high-school heartthrob Ferris Bueller (Matthew Broderick) pretends to be sick to skip school.
Of course, unsuspecting parents buy the lie, and he spends the day with his girlfriend Sloane Peterson (Mia Sara) and his best friend, Cameron Frye (Alan Ruck) painting the town red.
Stealing a car, making out in a museum and some "Twist And Shout" later, he manages to make it home just in time for supper.
He's the problem child-anti hero — but we're always rooting for him.
Watch on Netflix
9. Zombieland
The post-apocalyptic comedy follows a shy but sprightly fellow (Jesse Eisenberg) and a gun-toting Twinkie-hunting cowboy (Woody Harrelson) teaming up to road trip across a zombie-filled wasteland.
Crossing path with a pair of sisters, they're all trying to find a place for themselves and make a connection in this new world where everyone else is trying to, well, eat you.
Watch on Google Play
10. Andaz Apna Apna
This 1994 film has a cult following for a reason. Amar (Aamir Khan) and Prem (Salman Khan) try a get-rich quick scheme — by attempting to marry an heiress.
They compete to impress the daughter (Raveena Tandon) of wealthy Ram Gopal Bajaj (Paresh Rawal) and her sceptical friend (Karishma Kapoor).
Their constant one-upmanship leads to hilarious scenes, dances and late-night serenading with the biggest plot twist coming in the revelation of Rawal's evil twin and everyone's favourite villain Crime Master Gogo.
11. My Best Friend's Wedding
This Julia Roberts movie refuses to grow old. "It's amazing the clarity that comes with psychotic jealousy," says George, Julianne Porters's (Roberts) boss and gay friend in the movie.
That jealousy drives Porter to break up her best friend's (Michael played by Dermot Mulroney) wedding and marry him within four days.
Will she succeed, won't she succeed? Say a little prayer for yourself (and her), pretend you haven't seen the feel-good film about 7 times already and dive right in.
Watch on Netflix
12. Bridesmaids
Kristen Wiig's Annie is all of us at some point in our lives — going through a merciless rough patch, one bad turn after another. But this isn't a self-help film.
Told through the story of a bunch of warring bridesmaids (Wiig, Melissa McCarthy, Rebel Wilson, Wendi McLendon-Covey, Ellie Kemper) and of course, the bride (Maya Rudolph), the film focuses on complex female friendships, crazy competition and all, with the subtlety of an SNL sketch.
It's a meteorite of laughs: watch out for the scene where the crazy bunch pukes and gets a horrid bout of diarrhoea at a bridal dress boutique.
Watch on Amazon Prime Video
13. The Big Lebowski
Believe it or not, it's a Coen Brothers movie centred on a soiled rug.
A bunch of curious goofballs get entangled in a wild goose-chase after a kidnapping mission goes awry and one of the goons urinates on eccentric Jeffrey "Dude" Lebowski's (Jeff Bridges) rug.
The crime tree includes a Vietnam veteran, a pornographer, the actual Jeffrey Lebowski (millionaire philanthropist played by David Huddleston), a nihilist, an avant-garde artist (Julianne Moore) and a lot of bowling.
Pro-tip: You may make sense of what's happening in the movie even better if a pint or two are involved. *wink wink*
Watch on Amazon Prime Video
14. Superbad 
How to lose your virginity before college begins.
While that's probably the one-liner pitch of most high-school comedies, this Jonah Hill movie takes a crazy turn and becomes a Herculean quest to find alcohol.
Hill and Michael Cera's misadventures to stock up alcohol may just resonate with a lot of us during lockdown, and leave us with a smile or two.
Hic.
Watch on Amazon Prime Video
15. Munna Bhai MBBS 
There's nothing a jadoo ki jhappi can't cure. At least according to Munna Bhai.
A local thug (Sanjay Dutt) lies to his parents about being a doctor and gets caught and publicly embarrassed by his prospective father-in-law (Boman Irani).
Munna Bhai embarks on a mission to get the medical degree (and the girl) and be a doctor. Naturally, hijinks ensue.
Circuit (Arshad Warsi) is definitely the lockdown partner we want in quarantine with his quips and one-liners.
Watch on Netflix
16. School Of Rock
We wish there were more Richard Linklater movies to watch. And we really wish substitute teachers were all as crazy as Dewey Finn (Jack Black).
In this feel-good film about rock music and following your dreams, Finn pretends to be a history teacher to make some quick cash, while secretly building a band of baby musicians in his class.
Watch on Amazon Prime Video
17. Game Night
This over-the-top comedy will make you (kinda) glad that there's a lockdown and you aren't part of any game nights.
A bunch of friends (Jason Bateman, Rachel McAdams, Kyle Chandler, Jesse Plemons) meet for their weekly game night which turns into a real-life mystery where the participants need to literally save lives.
Watch on Netflix
18. Horrible Bosses 
It's possibly the safest time to watch this movie and have those conspiring thoughts, considering you're working remotely.
You can't possibly hatch a (doable) plan to make your boss disappear, right now.
This ensemble comedy follows the miserable lives of three battered employees (Jason Bateman, Jason Sudeikis and Charlie Day) who decide to kill their bosses (Kevin Spacey, Colin Firth and Jennifer Aniston, respectively) in three acts of revenge.
Watch on Netflix
19. Blades of Glory
This nonsensical laugh riot of a sports comedy features Will Ferrell and Jon Heder as champion figure skaters.
After an unceremonious public spat at the medal stand, the two rivals are banned from participating in the sport forever. 
They decide to reclaim their pride by registering themselves as the world's first all-male pair. The ridiculous premise only gets funnier with every scene. As the two glide across the rink, they make sure that you are ROFL.
Watch on Netflix
20. Trapped
Trapped is a claustrophobic's nightmare.
Call centre employee Shaurya (Rajkummar Rao) has plans of eloping with his girlfriend before she is married off to someone else.
Realising his bachelor pad won't accommodate the to-be-wed couple, he rushes to move into a new apartment with its own set of issues.
He locks himself in one day. Faulty wiring trips the electricity and he is left with no food, water and contact with the outside world and must find a way to survive and escape.
Rao does a stellar job of portraying the mental deterioration of a trapped man, and the lengths people will go to when the flight or fight urge kicks in.
Watch on Amazon Prime Video
21. Parasite
It's light-hearted, funny and suddenly dark and like nothing you've watched before. In the first half, Bong Joon-ho's Parasite gives us an easygoing, fun movie that you mistake for a con job that will eventually go wrong.
We meet the Kims, a poverty-stricken family, and see how they foxily place themselves in the Parks home, a richer-than-the-Ambanis-household.
As the second half unfolds, you gasp and gasp some more at this crazy tale of capitalism versus the labour class.
Watch on Amazon Prime Video