A still from Westworld
7 complex TV shows to watch if you understood Dark without any help
Let the mind games begin
ICYMI, rules of the streaming universe have changed. It's not enough to pay the annual subscription fee to the streaming platforms anymore, you also need to pay a helluva lot of attention now. Last month, I was binge-watching the final season of Modern Family and smiling through tears as Schitt's Creek came to a close, when Netflix joined hands with Dark to pronounce me not clever enough.
As my peers shamed me for not jumping on the latest bandwagon of complex TV shows, I made some effort to read about the show before taking things to the next level.
I absorbed 14 pages worth of Google search results and thousands of tweets , and *surprise* I could decipher nothing. I shamelessly asked my Dark-obsessed friends to explain the show to me, and all their explanations were incoherent and more vague than most T&C documents.
Turns out, I missed the train to Complex-Land when everybody else boarded it. They are now dealing with inexplicable occurrences, traversing multi-dimensional timelines, discovering alternate universes and chasing Schrödinger's cat between realms.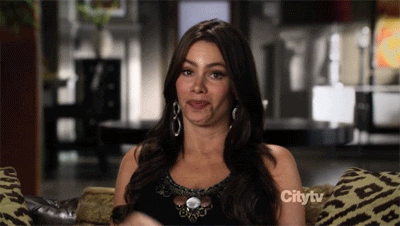 Streaming platforms are dropping complex TV shows on repeat mode, and I'm sitting here laughing at Gloria's sass and losing my plot. But I've decided to change my relationship status with the streaming platforms to 'It's Complicated' and dive deep into the stream of mind-bending stories out there.
Add these seven complex TV shows as a warm-up exercise for your brain before you head to the Dark place. And I dare you to explain these plots to me in three lines.
7 complex TV shows that make Dark seem light and easy-going
Perfume, 2018
In 2006, German writer Patrick Süskind's period novel, Perfume: The Scent of A Murderer about an olfactory genius, who creates the finest scent in the world, and gets dragged into a murder investigation, was adapted for screen starring Alan Rickman and Dustin Hoffman. It was thrilling.
The historical murder mystery gets a contemporary facelift in the 2018 mini-series, titled Perfume; it's equally impressive and mind-numbing.
In the opening episode, singer Katharina Läufer's naked corpse is discovered by her neighbours. Her body is missing the primary scent glands – head shaved, flesh and skin scooped out of her underarms and pubic region.
Soon the neighbours and the victim's former classmates become prime suspects. As investigators Nadja Simon (Friederike Becht) and Matthias Köhler (Juergen Maurer) scramble for clues, the murder of an 11-year-old boy comes to the fore – with the same mutilations.
If your taste in complex TV shows skews towards strong language and explicit gore, we challenge you to solve this mystery.
Watch on Netflix
The OA, 2016
Wait for it, you might just find some method to this supernatural, cult-ish mumbo-jumbo.
In the more comprehensible parts of Brit Marling and Zal Batmanglij's The OA, a young woman Prairie Johnson (Marling) resurfaces after having disappeared seven years earlier. She was blind then, she has mysteriously found her eyesight now. She also calls herself The OA – Original Angel.
She gathers a group of locals – students and a professor – reveals information to then and starts a mission to rescue missing people who are stuck in another dimension – an evil scientist's lab.
Thereafter, the show shifts between multiple dimensions, introduces us to Karim Washington (Kingsley Ben-Adir), a private investigator, whose search for a missing girl lands him in an abandoned house, and he eventually gets stuck in a virtual puzzle. Simultaneously, in the original dimension, OA's minions travel across America to abet her mission.
The OA is confusing as hell, but give it time, and you'll be absorbed into at least one of the dimensions.
Watch on Netflix
Requiem, 2018
Horror meets supernatural in this British spook fest directed by Kris Mrksa.
Accomplished and confident cellist Matilda Grey's (Lydia Wilson) life hits a dead end as she witnesses her mother's suicide. The death opens up Pandora's box, inside which she discovers her mother's lifelong obsession with the mysterious abduction of a girl called Carys Howell (who went missing two decades ago), in the form of newspaper clippings.
The show also establishes that her mother was haunted – whether by her own deeds or something supernatural, that's a spoiler we can't spill.
But soon as others related to Howell also start killing themselves, the plot darkens. Grey, with her confidante Hal (Joel Fry) embarks on a terrifying witch hunt, replete with dilapidated mansions, jump-scare-inducing shower scenes, cracked mirrors and a whole lot of unexplained happenings.
Requiem starts off as a murder mystery and throws you into a supernatural universe you cannot escape.
A word of advice: please keep the lights turned on while you binge-watch this at night.
Watch on Netflix
Altered Carbon, 2018
In this cyberpunk sci-fi universe created by Jeff Russo and Jordan Gagne, technology has finally taken over society. Death is reversible, human bodies store their consciousness on a chip, which they can transfer to another body, if the need arises.
Protagonist Takeshi Kovacs (Joel Kinnaman), is a 300-year-old accused terrorist, who has been out of work for 200 years. He is revived in a recently disgraced cop's body to solve the murder of an affluent businessman.
Kovacs has forgotten how humanity functions in the last 200 years, and wakes up to the fact that mankind has only gotten worse. No surprises there.
In this world of complex TV shows, the future, albeit stylish and sleek, looks dark and grim. There are AI-run hotels, coded humans, but no humanity in sight.
Watch on Netflix
Fringe, 2009
A generation that grew up on the brilliance of The X-Files found an extension of their obsession in  J.J. Abrams and Alex Kurtzman's Fringe.
FBI agent Olivia Dunham (Anna Torv) and her partner John Scott (Mark Valley) investigate a suspicious occurrence: an airplane on autopilot mode has landed. Passengers on board are dead, crystallised zombies.
Dunham sets out to meet Dr Walter Bishop (John Noble), the harebrained mastermind who is responsible for the zombie plague that infected the plane and Scott, too.
Plot twist: Bishop has been in a rehab for almost two decades and Dunham has to fight superbugs, decode quantum mechanics, survive mind-altering drugs and travel back and forth in time to finally reach him. Can she do it before the zombies take over?
Fringe is multi-dimensional warfare that exploits human emotions at its best and worst, and leaves you addicted.
Watch on Prime Video
Westworld, 2016
Science and philosophy join hands in Lisa Joy and Jonathan Nolan's dystopian drama, based on Michael Chrichton's 1973 movie by the same name.
We enter a theme park where the hosts are robots built to entertain the visitors. There's a backend lab that creates storylines and adventures for simulation. Dolores Abernathy (Evan Rachel Wood) and Teddy Flood (James Marsden) are the major hosts – the damsel in distress and the hero, respectively. Maeve Millay (Thandie Newton) runs a whorehouse, and Hector Escaton (Rodrigo Santoro) plays an outlaw.
These hosts operate in an endless loop where they reboot once they're killed. The central human figure in this machine universe is Dr Robert Ford (Anthony Hopkins), the creator of the park.
Once you learn to tell the difference between humans and human-like robots, Westworld will be your favourite adventure ride – that fills you with dread and throws you into an endless mind maze.
Happy escaping this robot mutiny.
Watch on Disney+ Hotstar
Doctor Who, 2005
This British sci-fi show is a cult-epic. After running successfully between 1963 and 1989, TARDIS, the famous time-travelling ship took a 16-year-long sabbatical, until Universe summoned it again in 2005.
Explaining the legacy of this pop-culture phenomena is more complex than filing your own tax returns.
Simply put, Doctor Who follows the adventures of a humanoid alien, Doctor, the Time Lord/Lady, from the distant planet of Galifrey. Along with his companions, he traverses across time and space in TARDIS (Time And Relative Dimensions In Space).
Together, they fight monsters, cybermen, a renegade Timelord called The Master, and even save the world. Since regeneration is a valid concept on Galifrey, the Doctor reboots as an entire other person from time to time.
All we can say is, "Carry on, Doctor."
Watch on Prime Video