Which TV character is your secret spirit animal, according to your zodiac sign?
Now you have someone to blame when you act out
Ever wondered where ACP Pradyuman got his keen eye for crime-solving and Daya got his enthusiasm for breaking down doors? You can't help but analyse a TV character and their quirks, when you're watching a show. Plus, those of us who get super invested in fictional characters eventually start to see little pieces of ourselves in them.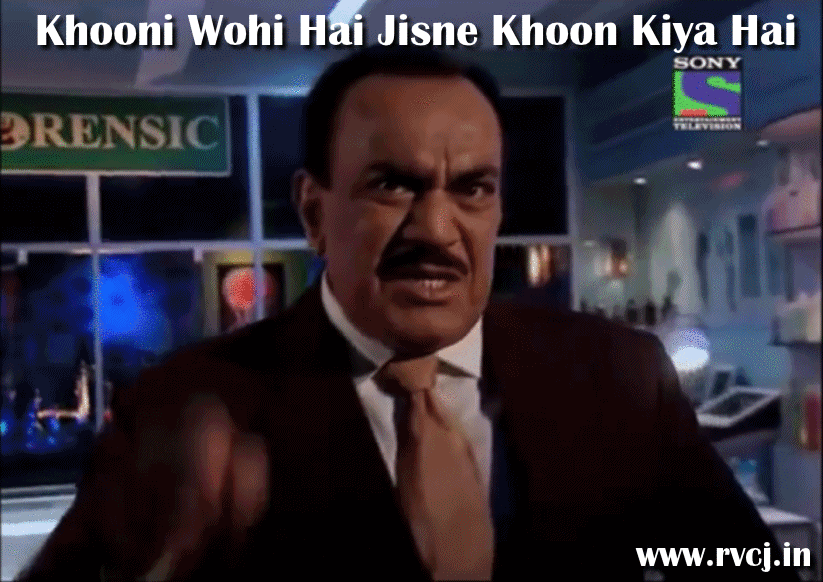 But how do we truly determine which TV character is our exact match? We look to the stars.
Horoscopes may not get a lot right but they do manage to pinpoint some of our greatest follies and those guilty pleasures we thought we could keep hidden. While we don't believe that your janam patri will foretell your destiny with the intensity of Sima Taparia from Mumbai, the idea that horoscopes and zodiac signs can chart out our personalities makes for endless entertainment.
Turns out my brand of biting sarcasm isn't unique to me, but just part of my Virgo-ness.
So we found the TV character to match your zodiac season. The next time you feel alone; when no one understands your very Cancerian emotional needs or headstrong Aries ambition, then you know which characters to turn to for comfort and solidarity.
And who to blame when you act a tad dramatic.
Aries: DCP Vartika Chaturvedi, Delhi Crime
Passionate, motivated and confident in their abilities, Aries will see themselves in the formidable ACP Vartika Chaturvedi from Delhi Crime, played by Shefali Shah.
Aries like to be number one and will work hard to get there. Like the true Aries zodiac, Chaturvedi exudes the essence of an alpha who always looks out for friends and peers.
We see the weaknesses of the zodiac in this TV character as well, as she's quick to frustration. She has a slightly short temper and that classic Aries aggression, which can be their downfall when not restrained.
Watch Delhi Crime on Netflix
Taurus: Lady Mary Crawley, Downton Abbey
Taurus is often characterised by their celestial animal's stubbornness, but they're more than that. A Taurus is also calculating and intuitive, usually calm but if you get on their bad side, they can have a wave of fiery anger.
Ruled by  Venus, Taurus has adopted her liking for all things beautiful and lavish. They often seek the comfortable lap of luxury and other finery.
There's no better embodiment of a Taurus than the highly social, stubborn, haughty, captivating and materialistic Lady Mary Crawley of Downton Abbey.
She may turn her nose up at you and bring you to tears with her sharp tongue at first, but that's more of a defence mechanism. A Taurus like her seems emotionally closed off initially but give them time and earn their trust. You'll then have a loyal partner for life.
Watch Downton Abbey on Prime Video
Gemini: Tara Khanna, Made in Heaven
The TV character of Tara Khanna in Made in Heaven, played by Sobhita Dhulipala, shows the two dominant sides of the Gemini zodiac that's constantly in a tug of war.
Khanna is a self-aware social climber, who indulges in all the luxuries of her new life. There's also the constant pull she feels towards her old middle-class identity.
The Taras of our friend's group will be the best party hosts. They'll be flitting from one group to another, picking and choosing their words after judging their audience.
Geminis are highly intelligent and can read people easily. But they also require that social and emotional validation, which our TV character seeks from her husband and high society friends.
Watch Made in Heaven on Prime Video
Cancer: Archie Andrews, Riverdale
At glance, Archie may appear more of a Leo, but when you really think about it, he's got all the beloved Cancer traits.
He's nurturing and caring towards his friends and family – there's no real distinction between the two. Loyal to a fault and is quite an emotional ball himself. He doesn't fear his feelings, rather wears them on his sleeve even when he tries to pretend he has it all together.
He's all about self-expression through his music and lyrics, and it's safe to say he's a romantic. He's the kind of Cancer personality that is loyal to the T, will always be there when you need them (and force themselves in with good intentions when you try to push them away).
Watch Riverdale on Netflix
Leo: Cersei Lannister, Game of Thrones
Let's look at the Leo characteristics — passionate, dominating, leaders, prideful, eyeball-grabbing with fragile egos.
Cersei has it all.
She does not back away from a fight, and we see how that turned out. Cersei feels all her feelings. As a Leo, you'll keep them in check, but when you feel the rage, cities (and Septs) burn with wildfire.
Whether you love her or hate her, Cersei has her own special kind of bravery. Not a lot gets her quaking in her boots. She cares passionately for her family and does whatever it takes to protect the ones she loves.
She's the real lion of House Lannister, not Tywin.
Watch Game of Thrones on Disney+ Hotstar
Virgo: Claire Dunphy, Modern Family
Sure, she's a perfectionist and highly organised, slightly high strung and borderline obsessive. She's a total boss in the workplace, always carries a handy list for every shopping trip and is incredibly competitive. Claire Dunphy may just be the ultimate Virgo.
But she's also deeply sentimental. She's held on to every tacky Mother's Day gift mug, card and t-shirt gift her children gave her.
Her deadpan sarcasm and wit have you giggling and snorting through every episode. She may come across as controlling and uptight, but this Virgo is ultimately the glue that holds the Dunphy family together.
Watch Modern Family on Disney+ Hotstar
Libra: Carrie Bradshaw, Sex and the City
Melodramatic and indecisive. Jumping from one relationship to another, each having enough fights and drama to keep her entertained and engaged. Carrie Bradshaw is the Libra poster child.
She's all about her aesthetic appeal, slightly vain and also incredibly charming. She gets agitated having to sit still in one place and loves a good social gathering. Her ideal partner remains unattainable for a long time.
Bradshaw struggles with the work-life balance, merging the two and constantly working to be a better writer.
Like a true Libra, this TV character presents herself as a confident go-getter but struggles with her own insecurities which are often projected onto others as hissy fits.
Watch Sex and the City on Disney+ Hotstar
Scorpio: Sherlock Holmes, Sherlock
You have a deep love for deduction, darkness and an investigative mind. Your one-track determination and stubbornness make you highly achievement and goal-oriented but that also means you alienate those around you. Especially if they come in your way.
Like Sherlock Holmes, you like to keep your emotions guarded, but you are passionate nonetheless. You have a dark side that dips easily into vengeful jealousy, especially if your talent and ego are challenged. Like the mind games between him and Moriarty.
His genius can be intimidating and Scorpios quite enjoy the brooding reputation. But crack open that hard-shelled exterior and you have an emotional custard inside that few get the chance to see.
Watch Sherlock on Netflix
Sagittarius: Gina Linetti, Brooklyn Nine-Nine
Sagittarius is the loud and proud zodiac that is carefree, independent, immensely confident and pretty much living life on their terms.
They're the master of their own circus. Who better to train under than Gina Linetti?
She's the life of the 99th precinct and has the sardonic one-liners down to cut through a boring day.
And though her remarks sometimes border on being brutally honest (even mean), they come from good intentions and a fondness for her coworkers.
No one lights up a room quite like Gina Linetti. She'll tell you that herself.
Watch Brooklyn Nine-Nine on Netflix
Capricorn: Leslie Knope, Parks & Recreation
Lesli Knope, played by Amy Poehler, is the quintessential Capricorn. She has an immense love for nature and the outdoors. So much so that she has dedicated her life and career to parks.
When it comes to her work, Knope is a natural leader, rallying those around her with her optimism and charm. She's a worker bee who is not afraid of the grunt work and hustle.
Like all Capricorns, Knope is grounded and knows how to use her skills to overcome obstacles in her path. There's integrity in what Capricorns do.
Although the know-it-all attitude that sometimes goes hand-in-hand with a condescending tone can be off-putting for those around you.
Watch Parks & Recreations on Prime Video
Aquarius: Dwight Schrute, The Office (US)
As a rebellious Aquarius, the TV character of Dwight Schrute has always let his freak flag fly.
He says he's a man who follows the rules, but that's because he makes his own. He prides himself on his originality, independence and lack of interest in what people say about him.
An Aquarius can be difficult when it comes to making compromises and are honest to the point of insensitivity with little cognisance of others' feelings.
You'll always find an Aquarius indulging in unusual hobbies and activities. Did we mention that Schrute has a beet farm, enjoys karate and prank wars?
He may seem completely detached with a kind of rudeness that nods to a lack of social graces. But he cares deeply for the ones he loves, even if he doesn't always show it. Sound familiar, Aquarians?
Watch The Office (US) on Prime Video
Pisces: Phoebe Buffay, Friends
The carefree, mystical and optimistic Pisces are best depicted by lovable Phoebe Buffay who forever holds a place in our hearts.
She's sensitive and open-minded, refraining from judging others when she doesn't know where they come from.
She's got a knack for the imaginative wackiness that's typical of a Pisces and is a complete dreamer at heart.
The deep kindness and compassion of Pisces often get taken for granted which hurts them deeply. Their desire to escape reality can lead to constantly living in denial.
Your emotion can often drive you to nasty outbursts at times when you let them get the better of you.
Watch Friends on Netflix