Shashi Tharoor is making dad jokes great again
The one time you laugh with a politician
Amazon Prime Video and Netflix are dangerous to the mental stability of the Indian family. Our attempts to introduce Mummy-Pappa to your favourite shows go kaput when — without any warning — a graphic sex scene pops up while the TV is at full volume.
Suddenly, I'm on a pretend call with my boss, mum is fetching bottles of water and Dad takes a smoke break to dodge that awkward moment. I wish streaming platforms would introduce a warning icon: Skip inconsequential sex scene in 5…4…3..2…1.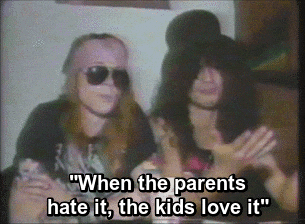 Stand-up comedy with its love of shock-and-awe language doesn't vibe with my 'parivar and its sanskar' either. Last time I watched Comicstaan, my Nani quietly left the room and Dad asked, "You pay to watch this crap every month?"
But it all changed this weekend. We safely watched a comedy act together, as a family. Achhe din aa hi gaye (no pun intended) thanks to 'India's unofficial English teacher' Dr Shashi Tharoor and his dad jokes.
Shashi Tharoor making dad jokes mainstream
On Amazon Prime Video's latest comedy offering, One Mic Stand, celebrities from various walks of life (Richa Chaddha, Vishal Dadlani and so on) were challenged to try their hand at stand-up. But to everyone's surprise, MP Tharoor's set won the audience over without any usage of unparliamentary language.
Armed with Vim-certified clean humour, the parliamentarian began with gifting an Oxford dictionary to an audience member saying that it would come in handy. Classic Shashi. But thankfully, his set wasn't "an exasperating farrago of distortions, misrepresentations and outright lies". He even confessed his struggle to understand millennial lingo, like being told you 'look like a snacc'. "Since when has it become OK to compliment someone by saying, 'You look like Sabudana Vada'?" he asked, before laughing out loud at his own dad joke. My entire family joined in.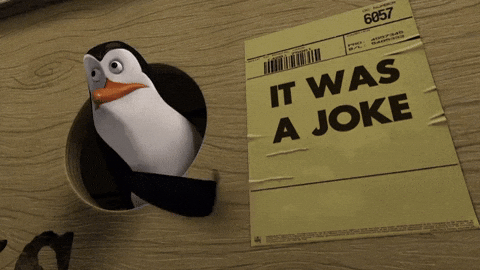 His set lacked the edginess of his mentor Kunal Kamra's political pot shots and it didn't fall flat like Dadlani's jokes on mental health awareness. Tharoor's PG-10 one-liners made Jerry Seinfield's humour look risqué. But with this act, Shashi Tharoor may have done to dad jokes what Tik Tok did to lip-syncing — made it mainstream.
Inspired, my own dad found his flow. "If you read even half of the books that you keep buying, you'd know what 'recalcitrance' means. Just watch Tharoor's speeches to increase your stagnant vocabulary beyond, 'Keep calm' and 'Just chill.'"
Note to self: Try not to cringe every time your father asks your friends, "How's it hanging?"
5 TV shows that turned dad jokes into an art form
Parks And Recreation:
Trust Amy Poehler to give you lessons in ethics and dedication. In the sitcom, she runs a small-town and solves most problems, almost single-handedly.
Available on Amazon Prime Video.
Schitt's Creek:
This underrated comedy revolves around the struggles of a millionaire family who recently went broke and has to rebuild their life in a small town away from all the comforts.
Available on Netflix.
Kim's Convenience:
Glaring generation gap, an immigrant's dilemma and undying patriotism headlines this slice-of-life sitcom about a Korean man running a corner grocery store in Canada.
Available on Netflix.
Modern Family:
Three California-based units from the same family tree cope with parenting and relationship issues in the most hilarious ways ever. Bonus points for educating viewers about the LGBTQIA community, mixed race couples and ageing without preaching.
Available on Hotstar.
Go Straight, Take Left:
Stand-up comedians Sumukhi Suresh and Naveen Richard present a series of sketches throwing light on workplace sexism, sibling bonding and identity crisis. It's clean and thoughtful in equal measure.
Available on Amazon Prime Video.