4 Halloween cocktails to keep you from mixing spirits
But first, have that ghoulish shot of Absinthe
Halloween brings out the best part about adulting in India. You've skipped the years of Mummy-approved costumes and horrendous powder-covered face makeup. In the past decade, celebrations in India have managed to catch up with the ones on your NRI bhaiya's Facebook feed. And we absolutely love to regret the exploits of the night that the festival (and those Halloween cocktails) brings along.
If you're throwing a theme party to entertain those friends who don't really need an excuse to drink, check out these delicious recipes for Halloween cocktails from some of our favourite bars around the country. Just make sure your cellar has endless flowing whisky, vodka, rum and wine.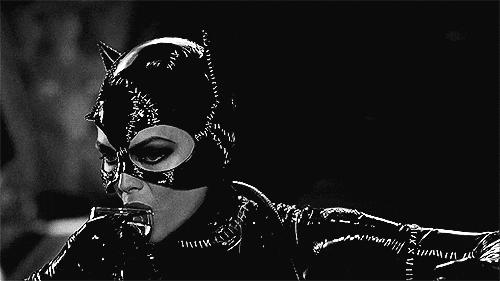 HAIL MOGAMBO (Mixologist Sonali Mullick, Hitchki, Mumbai)
Try this spine-tingling concoction of whisky, our desi spices (chat masala and mirchi powder will do the job too) and foam. Serve it in a skull-shaped jug to look the part.

Ingredients

60ml whisky

1 egg whit

e

10ml lime juice

10ml sugar syrup

3gm roasted spices (any masala from your kitchen cabinet: surprise the guests)

10ml red wine 

100gm ice
Directions
Shake all ingredients except for red wine. Strain over ice in a glass. Add red wine.
SPOOKY MARY (Shraddha Bhansali, Candy And Green, Mumbai)
It's bloody alright. That name itself qualifies Bloody Mary for any Halloween night. The spicy vodka-based cocktail draws polarising views across the board, but you simply can't ignore it. Candy And Green takes the popular drink, and gives it the Halloween cocktails makeover with an unexpected kick of wasabi. Set those tastebuds on fire.
Ingredients
360ml tomato juice

90ml vodka

1.5 tsp wasabi paste

Dash of Worcestershire sauce (non-vegetarian, can avoid)

Dash of tabasco

100gm ice

Celery salt to taste 

Pepper to taste
Directions
Place wasabi in a small bowl. Add vodka till it blends. Mix tomato juice, Worcestershire sauce, tabasco, celery salt, pepper and vodka mixture. Shake with ice. (You can pile up the appetisers on top to make it more intimidating).
BIRD'S EYE (Head mixologist Garrimella Vishwanath Venkat (Garry), Kode, Mumbai)
It's a fruit punch to remember. Or perhaps, a fruit punch that will make sure that you don't remember much. The sugar content in this mix is really high, and if you've been off the crystals before Halloween, rest assured, you'll be bouncing off the walls by the end of this drink.
Ingredients
45ml vodka 

15ml orange-infused vodka

10ml lime juice

10ml sugar syrup 

30ml strawberry and cranberry syrup 

5ml passion fruit syrup 

Soda 
Directions
Mix cranberry juice with 60ml strawberry syrup. In a shaker, put vodka, orange infused vodka, lime juice, sugar syrup and strawberry and cranberry mixture and ice. Shake well. Strain and top it up with soda.
COMFORT ZONE (Head mixologist Evegyna Prazdnik, S.E.A, Goa)
Recipe of the cocktail: *served hot
Rum lovers can finally enjoy Hot Dog without having to force whisky down your system. Add some pumpkin puree, the quintessential Halloween ingredient, to dress it up for the occasion. This warm concoction will soothe your throat as you howl and scream all night.
Ingredients
50ml spiced rum

15ml pumpkin puree 

7.5ml ginger juice 

10ml lime juice

120ml hot water 
Directions
Combine all the ingredients in a tea mug. Garnish with orange chips, favourite aromatic spices and candied shreds of ginger.
DEATH BY CHOCOLATE (Culinary Head Souvik Gupta, Loft, Bengaluru)
Bonus: Keep this smoothie recipe handy for your teetotaller friends, because they are going to be the only ones recording every move you make after five shots of tequila.

Ingredients
20gm cocoa
15gm frappes
15gm chocolate sauce
6 ice cubes
100gm milk
Directions
Mix cocoa and frappes with milk. Add ice cubes and chocolate sauce. Serve chilled.