Representative photo: Humphrey Muleba/ Unsplash
How to create a work space at home that won't give you back pain and neck aches
For those of us who're working from our beds, couches and pillow forts on the floor…
"I've been working from my bed because my kids have taken over all the tables at home." Along with hand sanitiser and our own sanity, the one thing homes across the country seem to be running low on is a designated work space at home to prevent this experiment from becoming a back-breaking activity.
Even if you're happily single and living alone, chances are 'desk' wasn't high up on your furniture shopping list. And after one week of sofa gymnastics, you find yourself searching for that nearly-expired tube of Moov to ease the stiffness in your neck.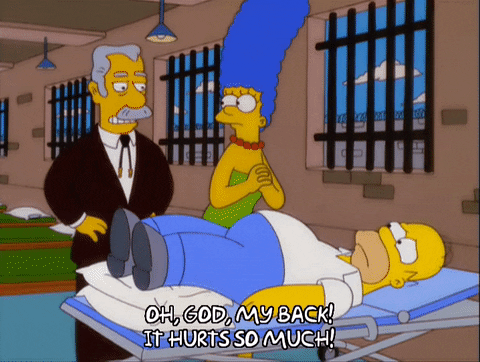 "The most important thing is to get up, move around and stretch for a few minutes after every hour," says physiotherapist Surabhi Patwa. "Even if you're sitting at a desk."
For those of us who've fashioned laptop stands out pillows and cushions to complete Monday morning presentations, Patwa offers expert tips to help create a (back) supportive work space at home.
Building your work space at home
Start with seating
"Do it the Indian way," says Patwa, encouraging those short on seating space to sit on the floor with straight legs and backs supported by a wall. "You could put a short stool in front of you if you don't have a laptop table."
If you're working from the bed, she recommends propping yourself against the headrest, legs straight to maintain the curve of your back and a small cushion against your back.
"Avoid sitting on the sofa because you're likely to sink into it. Pick a chair instead."
Hitting all the right angles
When seated at your work space at home, "your feet have to be touching the floor, not dangling," Patwa adds. "Your hip and calves have to be at an 80 degree angle, not 90 degrees, otherwise the thigh will be working too hard to maintain that position."
Remind yourself not to lean forward, as that strains the lower back and neck.
"Whatever surface you're working on, your hands have to be lower and elbows supported so that the shoulders are relaxed," she explains.
If you've been toying with the idea of a standing desk, you could demarcate some space on the kitchen counter or bar table. "If you start to feel a strain in your hamstrings and calves, walk around and do some stretching," Patwa says.
Hot on hydration
While you're expanding your repertoire of ghar ka khana and sneaking afternoon naps without the boss finding out, don't forget to hydrate.
"Hydration removes toxins from the muscles but it isn't just about drinking water, though," explains the physiotherapist.
You need to replenish your system with electrolytes, so add some nimbu paani or coconut water to your daily beverage menu. "Coconut water helps maintain the body's potassium levels so your muscles won't cramp as much."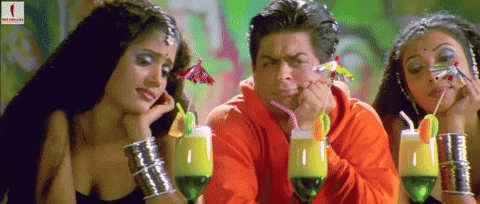 So set up a bulk order with your neighbourhood nariyal paaniwala — you'll be providing some much-needed relief to a local business and your own aching muscles.
WATCH NOW: 5 easy ways to get fit, according to a vegan bodybuilder