Photo: Nmami Agarwal; Vernika Awal/ What's In Your Dabba
3 healthy recipes for your favourite fast food
To trick your kids (and you) into eating better
I was a slightly overweight preteen. And when I wasn't stuck with spiced versions of bhindi and tendli in my school dabba, I was conned into eating healthy versions of my favourite fast food. We're talking burgers sans the buns and some sort of homemade khakda base for pizza.
This is pre-Zomato when healthy versions of fast food tasted like nothing, so your choice was either to make do with the boring ghar ka khaana mummy served up, or chew down on wholewheat pizza crust that tasted like cardboard. My deprived inner child still emerges to binge eat (real) pizza on weekends, to make up for all those days of ghia.
Kids today however have access to food delivery apps and the Internet (where they can see what everyone else's mummies are cooking for them), so they're not going to settle for substandard healthy versions of their favourite food, or agree to stay away from the OG versions.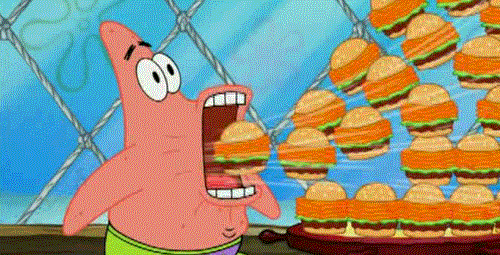 And we, at the Tweak team, in our relentless quest to satisfy our incessant junk food cravings and the little voice in our heads that keeps telling us to eat healthier, have found a Unicorn, hidden between the pages of our very own What's In Your Dabba cookbook. As has been the theme for this year, a year when we've gone back to basics — Ayurvedic remedies for ailments, yoga to stay fit, it's the Indian kitchen that has given us three recipes for healthy fast food.
So the next time your child (or PMS) is begging for a fun snack, offer up these desi cousins of their favourite fast food. Opt for a beetroot burger, with the bun intact, a hybrid spinach and egg dosa pizza, and protein pizza that packs a punch (and not a paunch). Scroll down for the recipes.
Recipes to help make healthy versions of your favourite fast food:
Beetroot burger
The best part about nutritionist Nmami Agarwal's healthy burger is the fact that the nutritious patty is camouflaged between wholewheat clouds of heaven, topped with a dollop of delicious hummus.
Ingredients:
4 multigrain slider buns
1 medium-sized beetroot
¼ cup chopped carrots and beans and bell peppers
2 tsp beetroot hummus spread
2 tsp rolled oats
2 tsp sesame oil
Salt to taste
Pepper to taste
2 lettuce leaves
For the beetroot hummus
3 tbsp boiled chickpeas
1/4 shredded beetroot
1/2 tsp tahini
Salt to taste
Directions:
For the beetroot hummus
Blend boiled chickpeas, beetroot, tahini and salt.
Keep the consistency thick and spreadable. Add water if needed.
Keep aside.
For the burgers
Boil the beetroot and chopped veggies. Strain the water and keep aside. Allow the vegetables to cool and then cut into small pieces.
In a food processor, blend beets, vegetables, rolled oats, salt and pepper using the strained water. Make sure the paste is thick.
Shape the mixture into small patties.
Heat sesame oil in a shallow pan and fry the patties on both sides.
Arrange the buns on a flat surface, place the lettuce leaf inside and top it with the cooked patty. Spread a teaspoon of hummus over it. Serve immediately or pack it in your kid's tiffin.
Recipe: Nmami Agarwal/What's In Your Dabba
Spinach and Egg Dosa Pizza
The dosa meets its match in a fibre-laden protein-filled spinach egg mixture, transforming into a pizza — from the kitchen of Roshni Bajaj Sanghvi — journalist, food writer and mom to two babies. This quick and easy snack has been inhaled by her two kids, and we're sure it will impress yours too.
Ingredients:
1/4 cup store-bought or home-made dosa batter
1/2 cup finely chopped spinach, blanched and tightly packed
1 whole egg, beaten
1 tbsp garlic paste
1/4 cup semi-firm cheese
1/2 tsp freshly cracked pepper
Salt to taste
2 tsp oil
Directions:
Brush an eight-inch seasoned skillet with oil and place it on the highest flame of the small burner until the oil is hot.
Take the skillet off the heat, pour a ladleful of dosa batter in the centre and tip and swirl the pan (as you would for a crêpe), until the bottom of the skillet is coated with the batter. Make sure the batter is spread evenly. This dosa base needs to be a little thicker than the standard dosa, so that it's sturdy enough to support the toppings without falling apart.
Put the skillet back on the heat. Once bubbles appear on the surface with the edges becoming translucent, lower the flame to minimum.
Leave undisturbed until the batter is cooked through, the edges of the dosa will begin pulling away from the sides slightly and the bottom will be golden brown.
Flip the dosa and let the other side crisp to a light golden on low flame.
While the dosa is cooking, in a medium-sized bowl mix the spinach, beaten egg, garlic paste and pepper.
Flip the dosa again and pour half the spinach-egg mixture on to it and season with salt.
Cover the skillet for about four to five minutes and let the spinach-egg mixture set until there is no liquid from the egg or spinach left on the surface.
Grate an even layer of cheese all over the spinach-egg mixture. Cover again for about two to three minutes till the cheese melts.
Slide the pizza onto a flat plate or board, slice and serve hot, or refrigerate to reheat on a pan later.
Repeat with other half of the dosa batter, spinach-egg mix and cheese to make two dosa pizzas.
Recipe: Roshni Bajaj Sanghvi/What's In Your Dabba
Protein Thepla Pizza
This one requires a little more time, effort and patience but it's a triple threat from reader Kajal Mehta's kitchen. A protein thepla, veggie salsa, and raita combine to create the desi pizza of your dreams.
Ingredients:
1/2 cup sorghum flour
1/2 cup porridge flour (ground oats)
1/2 cup millet flour
1 medium-sized sweet potato, boiled and mashed
1/2 cup finely chopped spinach
1/2 cup finely grated broccoli
Paste of 2 green chillies
A handful of coriander leaves
1 tsp coriander powder
1 tsp turmeric powder
1 avocado, mashed
1 tsp cumin seeds
A handful of chia seeds or any other seeds of your choice
Salt to taste
Directions
In a large bowl, mix all the flours first, followed by all the dry ingredients and then add the vegetables.
Bind all the ingredients and make a fine dough that is easy to roll.
Now make even-sized balls from the dough and roll them out into thick circles as you would for chapatis.
Heat a pan and cook the rolled-out thepla on it.
When one side is done, flip it over and spread some oil on the half cooked thepla.
Flip it again when the second side is cooked and spread some of it if required. Cook until it is golden brown.
Serve the healthy thepla with nurture raita, curry, pickles or just tea.
Overnight Nurture Raita
Ingredients
2 cups whole oats
2 cups coconut yogurt
1 carrot, grated
2 tbsp cranberry or any other dry berries
1/2 apple, chopped into small cubes
2 tbsp lemon juice
Himalayan salt to taste
1/4 tsp red chilli powder
1 tbsp chia seeds
1/2 tsp cumin seed powder
1 tbsp desiccated coconut
1 tbsp chopped mint
Directions
In a bowl, mix all the ingredients.
Pour the mixture into two small glasses or jars and leave it in the fridge overnight or for three hours to set.
Sprinkle some chopped mint on top and serve with protein bread or protein thepla.
Vegetable Salsa
Ingredients:
1/2 carrot, grated
1/2 cucumber, grated
1/4 beetroot, grated
1 small tomato, finely chopped
Juice of 1/2 lime
Black pepper to taste
Directions
In a bowl, mix all the ingredients.
To assemble the pizza
Spread the nurture raita on the protein thepla. Top it with the vegetable salsa and a sprinkle of pumpkin or sunflower seeds.
Recipe: Kajal Mehta/What's In Your Dabba
You can find the more recipes in our What's In Your Dabba cookbook, available to purchase via Amazon, Flipkart and in bookstores.