A still from Cocktail
5 steps to successfully start cooking in 2020 even if you have no time
The secret to keeping yourself and your bank account healthy for a change
Our food game is pretty strong. We own more fancy cookbooks than actual veggies in our refrigerator because theory is as important as practicals, okay? We have a PhD in Masterchef Australia. After all, watching people cook inspires us to watch more people cook. But start cooking ourselves? That's a New Year's resolution that didn't make it past January 2, 2007.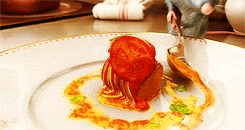 This year, we're determined to simultaneously save money and our stomachs from the neon orange Chindian food that's on our Swiggy speed dial. Two birds — one stone, i.e one mortar and pestle.
Chef Gresham Fernandes, culinary director of Impresario Entertainment & Hospitality, lets us in on his secret hacks to start cooking even if you're a busy/ lazy chef.
Hunt the market for the kitchen essentials
Just like you wouldn't enter a mathematics exam without your geometry box and calculator, don't forget the versatile, kitchen essentials before you step into your kitchen. Stock up on potatoes, garlic, ginger, onion and beets. You'll be surprised to see how much you can do with the famous five of the culinary world once you start cooking.
Potatoes: Mash them, roast them, make soups out of them or just deep fry them. Just don't let them grow roots in your pantry.
Beets: They taste great in salads, or you could boil them and make soups, roast them and pair them with rice, and you have a proper meal. If you're a pro, you can also stuff them into your parathas.
Garlic, ginger and onion: It's the only threesome that you need in your kitchen. It forms the prime base of most gravies and pastes.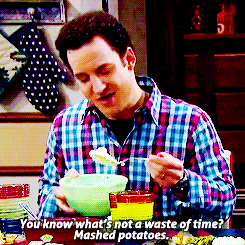 An hour's prep is most of your job done
A busy chef doesn't find the actual process of cooking monotonous; it's the prep time that's the killer. Chopping and frying onions, grating garlic, ughh, how we wish we had an intern to do all that.
Until you are able to miraculously conjure up a kitchen helper, set aside an hour of prep time during the weekends to save time later in the week. Begin with chopping and grating garlic. Grated coconut is another magical ingredient. 
Make a gravy out of tomato, onion and khada masala (the team of cinnamon sticks, cardamom, clove and bay leaf) and store it. You can simply add vegetables or boiled chicken pieces and cook them in this gravy. Om nom nom.
Puree your way to a four-course meal
Keep vegetable broth or chicken stock in your freezer always. Add seaweed to the vegetable stock to make the quickest and most flavourful stew. Add boiled vegetables, and your soup is ready. The stock forms the base for a lot of gravies and can also be used as dressing for pasta and with rice.
And while you go crazy with the broths, don't forget the puree when you start cooking. Tomato, carrot, spinach, among other vegetables, can be pureed and stored in the refrigerator. Mix with veggies and you have your soup in the flavour of the day. Mix and match. In your wardrobe and in the kitchen.
PS: A spinach puree can also be the master ingredient in making a risotto. 
Conquer the desi favourite: Dal-chawal
Let's start at the very beginning, a very good place to start… Dal-chawal.
It's an underrated art, but it's still an art to make rice. Start there. The cheat code for rice: New rice takes longer to cook. Old rice cooks faster. Speak to your shopkeeper, and he will tell you the kind of rice you've just bought. Fancy supermarkets won't know that.
Boil dal, for starters. Then add the secret home masala as tadka, and voila, your dinner is ready.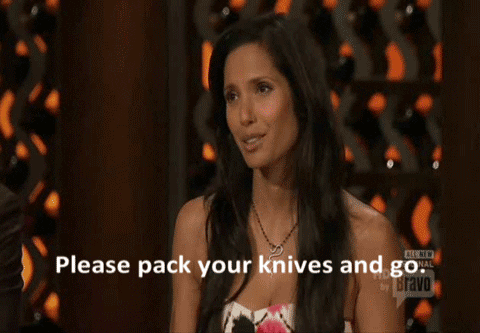 Also, keep a good knife handy. We aren't asking you to buy that Victorinox limited edition. A ₹100 knife works just fine. The correct knife makes you realise how easy it is to chop onions and tomatoes; it literally takes the pain out of cooking.
Stop watching cooking videos; speak to your mother
Dear busy chef, here's a good excuse to call your mom, and she'll instantly feel proud of you.
Fernandes says "I or any other chef can give you hundreds of tips to ace cooking, but they will not be culturally specific to you. The biggest incentive of cooking your own meals is to get that comfort of a home-cooked meal. It's only your mom and grandmom who have the secret to that comfort."
Talk to them, ask them to share their secrets of the trade or get the special home masala. Store it and experiment with it.