Photo: Alexandra Tianu/Pexels
This could be the moment you start loving karela
The bitter truth behind your unfair treatment and recipes to change your mind
I've always had a resting bitch face, and nearly all of my close friends have told me that my initial impression on them made them want to steer clear of me. "You always looked like you were pissed off with the world," they'd say.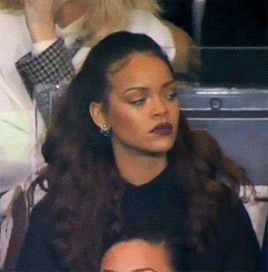 Once they went beyond the exterior, they realised that I was the biggest softy, emotional to the point of being annoying, a true-blue pisces.
What does the incongruence between people's first impression of me and my actual self have anything to do with karela, you may ask.
After years of scrunching my nose at the sight of karela, and pretending to gag every time my mother tried to talk me into trying one bite, I discovered that karela was in fact a scarily accurate metaphor for all those who are treated unfairly because of preconceived notions.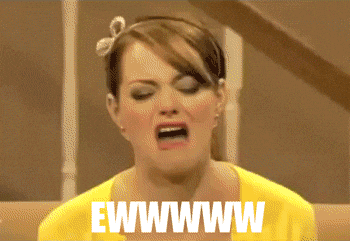 Yes, this is the result of a day dreaming spree that went out of hand, another trait us pisces are infamous for.
So what if karela skin resembles what you'd imagine an inside-out earthworm to look like? Or the fact that for years mothers have defamed the harmless vegetable by threatening to punish their children with a shot of karela juice every time they refused to finish their mug of warm milk?
And that's why, we're here to make a case for bechara karela, that never meant to cause you any harm.
So, scroll along to know more about why you should be eating karela, how you can rid it of its bitterness, and fun recipes that will keep biased you from labelling all karela lovers insane.
Benefits of karela
All this while, we misunderstood this humble green, and mounted it on the wall of horrors along with the monster who lives under your bed and that one shot of tequila which takes you from bubbly to belligerent.
But little did we know that the poor old gourd was just making sure that we get our fair share of nutrients. Bitter gourd or karela has a host of benefits:
They are great sources of vitamin C and Vitamin A, contain folate (a type of B-vitamin responsible for the making and repair of DNA and generation of red blood cells).
They contain small amounts of potassium, zinc, and iron.
Bitter gourds are low in calories, but high in fibre. One cup or 94 grams of bitter gourd is said to fulfil 8% of your daily fibre need.
Bye-bye bitterness
Some of you might still be twiddling your thumbs thinking about karela's inherent bitterness. To get rid of that, try this hack by chef extraordinaire – the late Tarla Dalal:
Scrape the rugged outer surface till the bitter gourd is smooth. But don't discard the peel as it is a storehouse of nutrients, you can add it in while making paratha dough.
Cut the bitter gourd into rings or cut it lengthwise, and discard the seeds. Apply a little salt and keep aside for 10 minutes.
Squeeze the bitter gourd to rid it of all its bitter juices.
When using it in a recipe, remember to add less salt than usual to the dish because the karela is sure to retain some of the salt you used to rid it of the bitterness.
You can reduce the bitterness further by cooking the karela with neutralising vegetables like onion and potato or by throwing in sugar or jaggery.
And then it was time to eat
Here is a treasure trove of recipes for OG karela lovers and recent converts. These unusual preparations will help you see the misunderstood vegetable in new light, and introduce you to inventive flavour pairings.
This fun mix of recipes has something for everyone – from healthy Hetals and serial snackers, to those who love their meat.
Chinese bitter gourd salad by  Lightorangebean.com
Ingredients:
3 medium bitter gourds, seeded
3/4 tbsp kosher salt for marinating
5 cups water
5 cups ice water
For the salad dressing
1 tbsp extra virgin olive oil
1 clove garlic, minced
1 tbsp minced ginger
1/2 tsp coconut sugar or organic raw sugar
2 tbsp apple cider vinegar
2 tbsp gluten-free soy sauce
1 tsp sesame oil
1/4 tsp salt
For the garnish
3 tbsp roasted peanuts
1/4 cup sliced red bell pepper
Directions:
For preparing the bitter gourd
Wash bitter gourds, and cross-cut them in half . Use chopsticks or a paring knife to insert into each half of the bitter gourds and carefully discard the seeds.
Slice bitter gourds into one-fourth-inch slices and place them into a large mixing bowl. Sprinkle salt and gently massage with kosher salt.
Marinate for 10 minute at room temperature.
Meanwhile, bring five cups water to a boil. Rinse the marinated bitter melon slices with cold water and then transfer them into the boiling water. Cover with lid. After the water is boiling again, let the karela boil for one minute.
Quickly transfer the slices into a colander and rinse with cold water briefly. Transfer them into ice water to cool them quickly and completely. Approximately three minutes. This step will prevent any further cooking of the bitter melon and keep the crunchy texture.
Drain and transfer the bitter gourd slices into a salad spinner to remove any excess water.
For the salad dressing
Heat a skillet on high heat until it's smoky hot. Reduce the heat to medium. Add oil and wait for approximately 15 seconds until the oil is hot. Add minced garlic and ginger. Remove the skillet from heat.
Mix in the remaining salad dressing ingredients.
For the salad
In a large mixing bowl, gently toss together the bitter melon slices, salad dressing, peanuts, and red pepper slices.
Serve immediately or cold.
Karela chips by Hebbarskitchen.com
Ingredients:
2 bitter gourds
1 tbsp corn flour
1 tbsp besan or gram flour
1/2 tsp turmeric
1 tbsp rice flour
1 tsp Kashmiri red chilli powder
Salt as per taste
1 tsp aamchur powder
Oil for deep frying
Directions:
Slice the bitter gourds into slightly thick slices.
Add in corn flour, besan, rice flour, turmeric, chilli powder, aamchur powder and salt.
Combine all the ingredients well. Don't squeeze the bitter gourd as this will make the chips mushy.
Now, deep fry in hot oil. Do not over crowd the pan when frying.
Stir occasionally, keeping the flame on medium.
Fry till the chips turn golden and crisp, and serve.
Bitter gourd and prawn stir fry by Sidechef.com
Ingredients:
140 g shrimp, deveined
1 pinch ground black pepper
1 tsp curry powder
5 Thai chili peppers
1 large bitter gourd or bitter melon
3 tbsp vegetable oil, divided
3 cloves garlic, crushed
Fresh ginger as per taste, sliced
1/2 tsp salt
2 tbsp water
1 tsp brown sugar
Directions:
Season the shrimp with black pepper, Caribbean green seasoning, and curry powder. Mix and set aside to marinate.
Make about four incisions width-wise on each of the Thai chilli peppers without cutting them all the way through.
Slice the bitter gourd in half, and use a spoon to scrape the gourd's insides out.
In a large pan over medium heat, add two tablespoons of vegetable oil, and the seasoned shrimp. Stir fry for about a minute, and then remove and set aside on a plate.
Add one tablespoon of vegetable oil in the same pan. Toss in the Thai chilli peppers, garlic, fresh ginger, and stir for 30 seconds.
Add in the bitter gourd and stir continuously. Season with salt and continue to stir on low heat. Add two tablespoons of water to steam and soften the bitter gourd.
As the water steams up, add brown sugar, and stir. Let it cook for four minutes, and then raise the heat to medium high.
Add the shrimp, and stir for another 30 seconds. Serve hot.
Khatta meetha karela byThespruceeats.com
Ingredients:
4 tender bitter gourds
2 tbsp vegetable oil, canola oil or sunflower oil
6 curry leaves
1 tsp cumin seeds
1 tsp black mustard seeds
2 green chillies, slit
1 small onion, finely chopped
1 tsp grated ginger
1 tsp garlic paste
1 tbsp coriander powder
1 tsp raw mango powder
1/2 tsp turmeric powder
1/2 tsp red chilli powder
1 tsp tamarind paste
Salt as per taste
1 tbsp grated jaggery
Chopped coriander leaves to garnish
Directions:
Wash the bitter gourds well and pat dry. Cut off the top and tail of each karela and discard.
Slit the gourds vertically down the centre. Use a spoon to scoop out all the seeds from the centre and discard the seeds. Cut the karela halves into 1/4 inch-thick pieces. Set aside.
Heat the oil in a pan and add the curry leaves, cumin and mustard seeds, and green chillies.
When they stop spluttering, add the chopped onion and sauté for a minute.
Add the ginger and garlic paste and sauté for another minute.
Add the coriander, mango powder, turmeric, and red chilli powder and mix well. Sprinkle a little water on top and sauté for a minute, stirring well.
Add the karela pieces, tamarind paste, and salt to taste; stir and cook until the karela is soft.
Stir in the jaggery. Allow it to melt and begin to caramelise a little.
Remove from the heat and garnish with coriander leaves.
Keema karela by Sanjeev Kapoor
Ingredients:
2 cups minced mutton
5 bitter gourds
Salt as per taste
1/2 tsp turmeric powder
5 tbsp oil
4 medium onions
1 tsp caraway seeds (shahi jeera)
1 tbsp ginger-garlic paste
3-4 medium tomatoes, pureed
1 3/4 tsp red chilli powder
1 tsp amchur powder
3/4 tsp garam masala powder
A handful of fresh mint leaves
3 green chillies
A pinch of chaat masala
Juice of 1 lemon
Directions:
Scrape the karelas, slit them and place them in a bowl. Add salt and ¼ tsp turmeric powder, mix and keep aside for 15 to 20 minutes.
Place mutton mince in another bowl and add one cup of water to it and mix. Heat two tablespoons of oil in a non stick pan.
Finely chop two onions. Add caraway seeds and onions to the hot oil and sauté for a minute. Add ginger-garlic paste and two to three tablespoons of water and sauté till fragrant.
Add tomato puree and sauté for a minute. Add one and a half teaspoons of red chilli powder, ¼ of a teaspoon of turmeric powder, half a teaspoon of amchur powder, half a teaspoon of garam masala powder and sauté till oil separates.
Add the mutton mince and sauté. Wash the karelas thoroughly and wipe them with a tissue paper. Chop mint leaves and add to the pan. Add salt and mix. Stuff the karelas with some of the mince mixture and tie them with a thread.
Heat the remaining oil in another non-stick pan. Add the stuffed karelas to it. Roughly chop remaining onions and slit green chillies. Cover and cook karelas, stirring at regular intervals.
When the karelas are cooked, add onions, green chillies and mix. Add the remaining amchur powder, chaat masala, remaining red chilli powder, lemon juice and remaining garam masala powder. Cover and cook again on low heat for three to four minutes.
Transfer the remaining mutton mince mixture into a serving bowl. Untie the karelas and place them on the mince.
Garnish with mint leaves and serve.