Representative photo: Anna Gru /Unsplash
What is Lotus Biscoff and why is everyone suddenly obsessed with it?
Plus, four recipes you can try at home
The internet is like that polygamist lover who switches fancies faster than you can burn rotis. Few weeks into lockdown, it was flirting with Dalgona coffee, then started fantasising about pretty food that looked way too good to eat. Its love affair with banana bread looked pretty solid, that is, until the Interweb locked eyes, and lips with a creamy, salty, caramel lover — Lotus Biscoff.
Every third Instagram story, every fourth Youtube video tutorial is offering up a variety of ways to use the product. But what the heck is it? Why is everyone so obsessed with it? We dug deep into its roots, and found that this new lover is in fact an ageing beauty.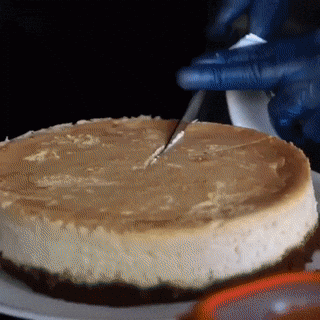 Born in 1932, thanks to a Belgian baker named Jan Boone Sr, Lotus Biscoff emerged as caramelised biscuit made from natural ingredients. It paired perfectly with coffee, and 'Biscoff' is allegedly a combination of 'biscuit' and 'coffee'. Airlines like Delta began to serve it with their beverages — even incurring the wrath of passengers when it was off-boarded.
Such has been the enduring appeal of the crispy yet chewy caramel-tinged biscuit.
The family-owned business went beyond the original biscuit, and now produces sandwich biscuits, ice cream and a spread that's even more decadent than Nutella. Home bakers and chefs have been experimenting with these ingredients in their recipes for years but it was the Biscoff Lasagne by food blogger and baker Walla Abu-Eid that seems to have sparked the resurgence on social media in 2020, and India has caught on — we're seeing Lotus Biscoff sandesh, milkshakes, cheesecakes and more.
While some detractors claim the biscuit is nothing more than Parle G's expensive cousin, its distinctive flavour could possibly add the je ne sais quoi to the special occasion desserts you're trying to master.
Four Lotus Biscoff recipes you can try at home
Biscoff Lasagne by Walla Abu-Eid
Ingredients
3-4 packets Biscoff biscuits (depends on tray size)
600ml thickened cream/ heavy cream/ double cream
Dash of vanilla
1 tbsp sugar
Half a jar Biscoff spread
Directions
Place cream, sugar and vanilla in a bowl and whip till soft peaks form.
Melt Biscoff spread in the microwave until saucy.
Layer biscuits at the base of tray.
Place a layer of cream over the biscuits, then drizzle Biscoff spread on top.
Repeat steps till you achieve the amount of layers you desire with the final layer being cream.
Place some Biscoff spread in a piping bag and pipe lines on top of cream. Use a skewer to create a pattern (pushing those lines up, then down).
Refrigerate for six hours or overnight, and enjoy.
Lotus Biscoff biscuit truffle by Maryama's kitchen via Cookpad.com
Ingredients
1 box digestive biscuits
1 cup almonds
1 big coconut (shredded)
1/2 cup condensed milk
3 tbsp Lotus Biscoff spread
1 tbsp butterscotch flavour
Coconut powder
Directions
Crush your biscuits, and chop almonds.
In a big bowl, add biscuits, coconut, almonds, Biscoff spread, butterscotch flavour and condensed milk.
Mix all together until it all foams and make a dough.
Pinch a good amount of the biscuit into your greased palm, mould into a ball, roll the ball into the coconut powder, repeat with all the remaining, freeze overnight and serve chilled.
No-bake Biscoff cheesecake by Sucheta Sehgal
Ingredients
8-10 Biscoff biscuits
30-40 gm melted butter
3/4 tin condensed milk
200 gm fresh cream
150 gm hung curd
2 tbsp gelatin
3-4 tbsp water
1/3 cup Biscoff spread
7 inch round loose bottom tin
Extra Biscoff spread to melt and put on top
Extra cream for decoration and a few Biscoff biscuits, coarsely crushed
Directions
Soak gelatin in hot water and keep aside.
Mix butter in crushed biscuits and press into bottom of tin.
Mix together hung curd, condensed milk and Biscoff spread with hand mixer. Add cream and blend well.
Taste and see if you need to add more Biscoff spread, add gelatin and pour in tin.
Keep aside to set.
Once set, melt Biscoff spread in microwave and pour to cover top nicely.
Set in fridge for five-six hours.
Once set, decorate with whipped cream and crushed Biscoff biscuits.
Three-ingredient Biscoff tray bake from Goodhousekeeping.com
Ingredients
400 gm Lotus Biscoff Spread, plus 5 tbsp extra to decorate
3 medium eggs
2 tsp baking powder

Directions
Preheat oven to 180°. Line a 20.5 cm square tin with baking parchment.
Scoop all of the Biscoff out of one jar into a bowl, add eggs and baking powder.
Mix with a wooden spoon until combined.
Scrape into the lined tin and bake for 18-20 min, until just set.
Leave to cool for 10 min in tin, then evenly spread over the extra 5 tbsp Biscoff.
Leave to cool before cutting into squares.