Whether you're freezing in Delhi or faking it in Mumbai, this winter wardrobe will keep you cosy
Because winter fashion is for everyone
Winters in Jaipur mean being padded up in more layers than the emotional walls you build after a bad break up. Clutching a steaming cup of coffee just because you want to feel your frosty fingers again. Adding jeans two sizes larger to your winter wardrobe essentials, so you can fit thermal pants underneath without looking like a chicken shawarma.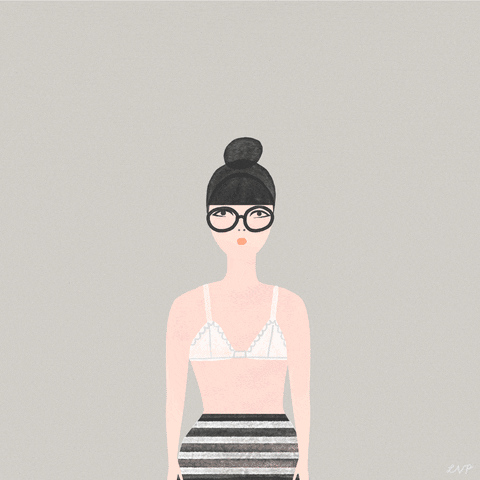 Then, I moved to Bombay and came face-to-face with a creature that I'd only heard of, but never encountered – the winter wannabe. Come December, and out come their sweatshirts, oversized jackets and knee-high boots, and they crank down the AC to ensure that the temperature is in sync with their lewk.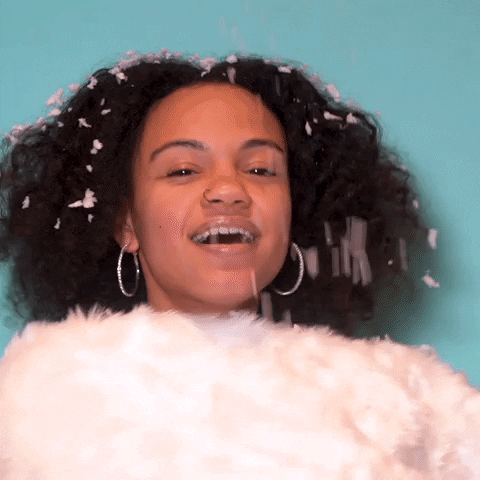 Winter shows up in unique ways across India, and sometimes it doesn't show up at all. So, winter wardrobe essentials may sound very different, depending on your postal code.
Winter wannabes do it for the 'gram in their pseudo woollens, and freezing Falgunis layer up to brave the real sardi. We put together a list of winter wardrobe essentials, with options for both, those with chattering teeth and a layer game stronger than kanda, and those who want to role-play winter without melting like a forgotten kulfi.
Invest in a dress that will impress
For freezing Falgunis:
This wool blend ribbed dress is a pop of colour for all those trying to brave the cold without giving in to the greys and navy blues. Throw it on over a turtleneck sweater or pile on the granny cardigans – it will keep you cosy while making it look you made an effort. Zara, ₹4,490
For winter wannabes:
It's hooded and baggy – the prerequisites winter wardrobe essentials where the temperature strays closer to 19 degrees. This sweatshirt dress gives you the cosy feels, but the cotton keeps you from sweating half your weight off. H&M, ₹1,499
Get ready to sock them dead
For freezing Falgunis:
You no longer have to be confined to the bed thanks to your aversion to cold floors. These rubber-soled fluffy slipper socks will keep you from falling face-first while tip-toeing around for a midnight snack. Marks & Spencer, ₹1,499
For winter wannabes:
A pair of adorable Christmas socks will make you feel like you're up in the North Pole partying it up with Rudolf and keep your winter FOMO in check. Bigsmall.in,₹399
Dare to layer
For freezing Falgunis:
For all those braving it out in Delhi and the rest of the north, layering is the only way to keep yourself from turning into a life-sized ice sculpture. This quilted number comes with a matching quilted scarf that'll up your layering game, and help you stay bundled up and blissful. Bhaane, ₹5,950
For winter wannabes:
For everyone who is faking it till they make it on the 'gram, this is a fool-proof hack to up your fashion game and keep those muffin tops concealed. This mul bomber jacket is airy and light, and the ethnic patterns break away from boring blacks and beiges. Throw it on a summer dress or pair it with pants to give your wardrobe a pseudo-winter time facelift. O'Frida, ₹9,968
Bottoms up to keep things warm
For freezing Falgunis:
Winter formal wear is all about sharp looks and clean lines, and even though you might have trunks full of jackets, this season, focus more on bottoms. These velvet bottoms are chic, and as close to your snuggly pyjamas as can be. Zara, ₹ 5,490
For winter wannabes:
Clean lines and a weave reminiscent of winter wear make these 100% cotton pants a great addition to a not-so-cold wannabe's winter wardrobe. From a distance they look just like the thick woven trousers Cameron Diaz would wear in The Holiday, come a little bit closer and they're perfect even for blustery summer evenings. Bhaane, ₹ 3,800
Ready, steady, wrap
For freezing Falgunis:
Bring your basics to life with this geometric scarf. The wool keeps you snug, and the print and burst of colour help you stay on top of your style game while putting in minimum effort. Nicobar, ₹ 3,500
For winter wannabes:
The colour palette of this beautiful temple print scarf screams winter, but it's light weight and fun tassels make for just the last minute pick-me-up your brunch outfit needs. Also, if you are in no mood to drape it around you, just tie it to your bag or around your head, and make the most of this multitasking accessory. Ritu Kumar, ₹ 3,600
Put your best boot forward
For freezing Falgunis:
Wondering how you're going to step out in the tweed mini skirts or the woollen dresses you just splurged on? Here's your answer. These boots won't let your black Friday spontaneous buys go to waste. Zara, ₹ 5,990
For winter wannabes:
Just the finishing touch your faux winter look needs, a winter wardrobe essential that easily transitions from a day to night look, and a companion to carry with you on your outdoorsy adventures. This boot is as paisa vasool as it gets. H&M, ₹ 2,699
Turn in for the night in style
For the freezing Falgunis:
The one redeeming quality that winters present you with, just when you've decided to pack up and head to the beach, is the snuggle time in bed. Staying in bed in winters is just a tad bit more special than summers. The velvet rajai, the warmth from the heater, and knowing that the cold air has no way to sneak into your cocoon has a special charm to it.
Throw this fleece pyjama set into the mix, and we promise you that staying in bed is going to get a whole lot more pleasurable (and getting out, way harder. Maybe call your boss, and ask for a sick day). Marks & Spencer, ₹ 1,699
For winter wannabes:
If the carols blaring in the background, the excitement of participating in virtual secret Santa with your colleagues, and the copious amounts of rum cake is still not wintery enough for you, we suggest you transform yourself into a figurative candy cane. This Christmas pyjama set is going to help you do exactly that. Dandelion Dreams, ₹ 3,950