Photo: aymyogaschool on Pexels
9 safest destinations for women solo travellers in India
Pack your bags, it's time to schedule some R&R
Astrology, anxiety and ADHD — the holy trinity I like to put all the blame on every time I don't have a justifiable explanation for questions thrown at me. Unanswered texts and calls, delaying tasks until the adrenalin of the deadline sets in, forgetting chores… my A-team takes one for me all the damn time. And it did again when my mother started pestering me about travelling solo. "But I'm a Gemini," I screamed in response to her extempore speech on why I should start looking for the safest destinations for women solo travellers in India and get to booking tickets already. I thrive in the company of others, need someone to talk to and I am terrified of being alone with my own thoughts. Add to that managing travel logistics, deciding where to eat and what to eat and sleeping alone in a strange place. My answer would be HELL NO. Those seem like too many decisions for one brain to make.
But what do you do when the wanderlust comes calling and none of your friends or family can clear their calendars? How long can you keep rearranging dates to get everyone's schedules to match? At some point, you have to throw in the towel and fly solo. But it can be intimidating. From checking out safe stays to equipping yourself with self-defence weapons, travelling solo as a woman in India means covering all your bases before you venture out into the wild unknown.
Unlike me, if you're ready to forgo your solo trip virginity, we've rounded up a list of the safest destinations for women solo travellers in India, with helpful advice from those travel junkies who've been there, seen that.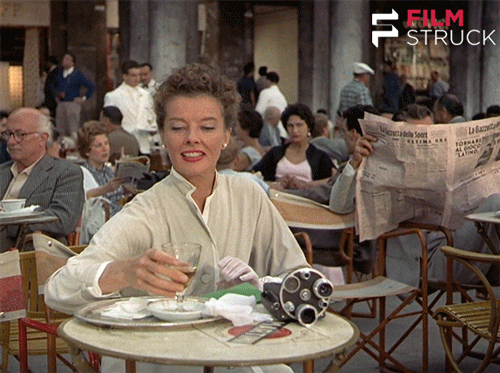 Safety checklist for solo female travellers, no matter where you're going
Whether you stick to our list of the safest destinations for women solo travellers in India or opt for a more adventurous itinerary, these tips from veteran vacationers should hold you in good stead.
Catch that sunrise from high up — Book day flights so you land at your destination while there's still light. This will help you familiarise yourself with the place and the area you're staying in before you start exploring.
Pack 'em snacks – Women tend to have a lower blood pressure range and the last thing you want is to feel dizzy as you admire the mountain ranges ahead of you. Always pack light snacks in your carry-on bags just in case you find yourself in a spot where food isn't easily available.
Channel your inner Doraemon – Phone battery and network are two things that pick the worst times to die. So, if you are travelling solo, it's safer to become a gadget freak and carry a dongle and charged power bank with you at all times.
Local connections – Keep your loved ones posted about details of your travel and stay, including sharing a few local contacts who they can call in case you're not reachable.
Find out the local equivalent of 911 – Before you embark on your journey, note down emergency contacts of the place you're travelling to on a notebook that should remain with you at all times. This list could include helpline numbers of police authorities, ambulance, local hospitals and the nearest police station.
Bring your own light- As we said, phones have a way of dying at the wrong times. Relying on the phone flashlight on a solo trip might be putting all your eggs into one basket. Instead, go old school and carry a flashlight in your carry-on bag.
Tactical stays – Booking a stay on solo travel needs a few checks. Look for accommodation that enjoys high ratings and detailed personal reviews, one that is located in the heart of town in a busy area with easy access to local transport.
Our pick of the safest destinations for women solo travellers in India
Tirthan, Himachal Pradesh
When you think of Himachal, you instantly think of Shimla, Manali, Kareena's Yeh Ishq Haaye and Deepika's Balam Pichkaari. But hold that thought, because if you're looking to solo trip into the hills, you might want to consider the breathtaking Tirthan Valley, also known as Himachal's best-kept secret. With lush greenery and snow-capped mountains for as far as the eye can see, it's widely considered an oasis of calm. You can opt for multi-day treks or single-day hikes. At Tirthan, you're also in the lap of the Great Himalayan National Park which is spread across three other valleys. There are hotels nearby but booking a homestay in the area will make for a more authentic experience, complete with local home cuisine.
Tweak tip: If you book a homestay, make sure you get in touch with the owners beforehand to confirm their identity and also take a virtual tour of the place on video call.
McLeodganj, Himachal Pradesh
From our curation of the safest destinations for women solo travellers in India comes another gem in the hills. Long considered a backpacker's paradise, McLeodganj allows you to dip a toe into Tibetan culture. Warm your belly with a hearty bowl of soup, before you step out to visit a monastery or catch up on your reading by Dal Lake. Don't forget to indulge in a beautiful tea plantation experience at the Darang Tea Estate.
Tweak tip: McLeodganj is a small part of Dharmashala so make sure you familiarise yourself with the topography and roads the moment you reach. Keep a physical map handy in your bag on the off chance that Google Maps decides to ditch you just when you need it the most.
Leh, Ladakh
Biking through the winding roads of Ladakh and visiting the palaces, monasteries and Buddhist temples is the usual Leh Ladakh experience that you're not likely to miss. But on a solo trip, you might want to squeeze out every last drop of travel juice from a place because you're not tied to a group of friends or family. Visit the Central Asian Museum in Leh which houses items representing Ladakh's history or feed carrots to rescued donkeys at the Donkey Sanctuary. Add the lesser-known Sankar monastery to your list and maybe make some time to stroll around the nearby rock museum.
"Leh is tricky as only a few mobile networks work there and mostly, while travelling, you can't rely on your phones. Luckily, I had a good guide there who helped me cruise through the terrain without any major issues," Zalak Trivedi, a Tweak tribe member shares.
Tweak tip: Spotty network in hilly regions is not uncommon so make sure you're travelling with a highly reviewed guide who comes with glowing recommendations from fellow solo female travellers.
Srinagar, Jammu & Kashmir
Kashmir is not called paradise on earth for nothing. Scenic shikara rides on Dal Lake and the beautiful Mughal and Tulip gardens in Srinagar are proof. But for a mesmerising experience, have a cup of kahwa at Pari Mahal, which offers a magnificent view of Srinagar, and visit Chai Jaai, a tea cafe known for having over 60 varieties of chai and serving up authentic harisa. "Khayyam Chowk is a meat lover's heaven. And many small renowned shops offer mouthwatering Kashmiri cuisines there," says Sriparna Samajdar, an avid solo traveller. "While travelling solo, I made sure to enjoy the whole day out and then come back to my stay by 7-8 pm," she says.
Tweak tip: If you're travelling to Srinagar, try to head back to your hotel or homestay before it gets too dark.
Ziro Valley, Arunachal Pradesh
Another unexplored oasis, Arunachal Pradesh is the perfect destination to detox from your hectic city life. Head to the offbeat Ziro Valley, which happens to be on the tentative list of UNESCO's World Heritage Sites because it is home to the Apatani tribe. If you plan smart, you can also catch the annual Ziro Music Festival. Walk or take a taxi to Pine Grove where you can set up a picnic for one with a holiday read, delicious snacks and music right in the lap of nature. You can also trek to the Kile Pakho, a ridge that'll let you experience two landscapes together – the lush Ziro plateau on one side and the snow-clad Himalayas on the other. Another interesting thing to do in Ziro is to visit the orchid research centre in Tippi which houses a wide variety of beautiful flowers.
Tweak tip: When travelling to the mountains, always pack light so that treks and hikes become easier and you're not lugging around a ginormous suitcase. Also, prebook your transport and plan your days and timings in advance so that you're not stranded on a secluded highway in the mountains at odd times.
Gangtok, Sikkim
As unexplored as the North East of India is, the eastern states are among the top choices for solo travellers, especially women. Among them, Gangtok is a popular destination. A quick Google search will tell you that rafting on the Teesta River, visiting the Nathu La Pass and cycling on the Silk Route are unmissable. But make sure you include a few unique experiences too. Schedule a visit to one of the hot springs — Reshi hot spring is one of the most famous — and soak in the warmth as you take in the cool climate. You can also make a quick stop at the Himalayan Zoological Park to watch red pandas and snow leopards among other Himalayan fauna.
"Gangtok is a small city and almost everything is concentrated in and around MG Road. So I booked a place in that area," says Snigdha Nalini Oreya, a 25-year-old journalist.
Tweak tip: In a place like Gangtok, most of the items on your bucket list would either be in the heart of town or on the outskirts. Booking a place in the city centre will ensure you have transportation to and from both these types of attractions.
Mysuru, Karnataka
When you think of safest destinations for women solo travellers in India, south of India has many contenders from Goa and Pondicherry to Kodaikanal. We say skip the beaches and hills and give in to the cravings of authentic Mysore pak. Karnataka's Mysuru will prove to be a delightful travel experience with its royal history, colonial architecture and delicious south Indian food. Heading to Mysore Palace and Chamundi Hills is an obvious yes. But while here, you can visit the Shuka Vana, a rehabilitation centre for rescued birds and the Karanji Lake, another sanctuary for bird lovers. The latter also has a butterfly park where you're likely to spot a bunch of different species from the mesmerising Red Pierrot to the Crimson Rose and Blue Mormon.
Tweak tip: Kannada is the prominent language spoken in Mysuru, so learning a few important words could help you get around easily.
Kachchh, Gujarat
Move over brown sands, the white sands of the Rann of Kachchh are the marvels you actually need to gaze upon. You're sure to make your way over to the Vijay Vilas palace, Aaina Mahal, Kutch Museum and a host of other architectural and cultural sites, but plan an evening of downtime where you get toe xperience the rann in the light of the moon. Take day trips to the nearby artisanal villages and definitely go to the Fossil Park where you'll find an entire hill full of sea fossils.
Tweak tip: When looking for hotels or homestays, you could post enquiries with online groups for solo female travellers to find the best recommendations.
Havelock Island/ Swaraj Dweep, Andaman and Nicobar Islands
There's little that can outshine the charm of a gorgeous tropical beach vacation. A trip to Havelock or Swaraj Deep islands in the Andaman Nicobar cluster could provide you with a much-needed escape from dating excel sheets. Scuba diving, snorkelling and lying on the beach sipping on a chilled beer is what you might imagine a large part of your trip to be like. But Havelock has a lot more to offer.
Go kayaking among mangrove forests or take a trip to Barren Island to see India's only active volcano. And if you're not quite ready to make the diving commitment yet, tide pooling on a marine trail session with an expert could be your next option. In this activity, you can observe marine life that thrives in intertidal pools (water that's collected between rocks and corals during low tide).
Tweak tip: Just like any other beach destination, Havelock also has its set of popular and secluded beaches. If you wish to spend some time on secluded beaches, ensure you're going in the day or with fellow female solo travellers that you might meet during your vacation.