The writer is all smiles after completing a 2-hour trek.
I had a fitness breakthrough in the unlikeliest place: while on holiday
Some come back from Switzerland with cheese, others with chocolate. I returned with renewed vigour
Working out and maintaining a fitness routine for me has been like that toxic ex who keeps sliding into your DMs, leaves a cryptic message, then vanishes again. My fitness struggle began in junior college, where the pressure to look a certain way kept getting heavier, like the extra weights added to the dumbbells resting on my shoulders.
My very prominent Gemini nature didn't help either. I just couldn't stick to one activity, trying something new for a week, then getting bored and moving on to something else. Recently, the slope became steeper when my thyroid, the bin bulayi aunty, decided to act up.
I had almost given up caring, until I took a holiday to Switzerland organised by Switzerland Tourism. It seemed like I'd walked right into Narnia, not the one filled with magical creatures, but with ridiculously fit people.
In this paradise on earth, home to some of the most delicious chocolates and cheeses humans have made (and tasted), almost every person walking on the streets looked like they could run a triathlon.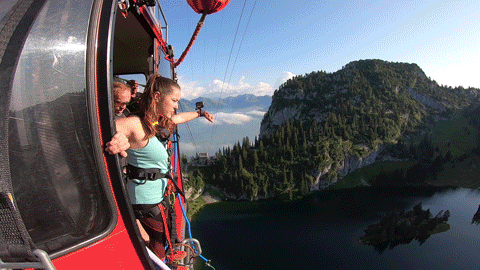 My first stop on the trip was Interlaken, the adventure capital of Europe. I remember taking a long stroll on our first evening and finding a quaint pizzeria just around the corner. As I stuffed my mouth with a huge slice of mushroom truffle pizza, I saw a group of three women, old enough to be grandmothers, cycling past me. It was an awakening, I needed to pull myself together.
I woke up early the next morning, put on my sneakers and set up a Punjabi music playlist for a 30-minute run to the park where I wanted to enjoy my much-deserved pain au chocolat.
Not even 5 minutes in, one of the grandmas zoomed past me on her blue bicycle while I had to stop and catch my breath. I realised that before I took the plunge into a healthy Swiss lifestyle, I needed to do some ground work and understand it better.
Switzerland actually has the second-highest life expectancy of all the countries in the world (after Japan), and the highest in Europe at 83 years. After spending a great amount of time observing and talking to locals, I realised that fitness runs through their veins. Erika, our tour guide in Interlaken, admits it's "something we have grown up with", a culture that is inculcated from a very young age. Hiking, one of the most popular outdoor activities in Switzerland, sees kids as young as 5 joining their parents.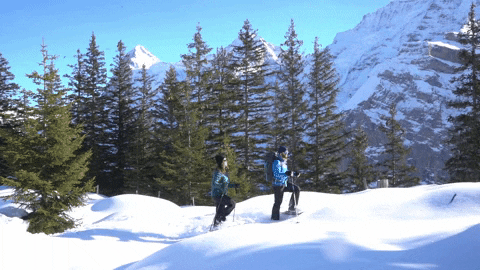 My research led me to discover that the Swiss don't snack — something this Indian couldn't believe. How do you get through the day without aloo bhujiya and chakli with your 4 pm cup of chai? In this part of the world, they restrict themselves to three big meals.
While I always cribbed about not finding enough time to exercise after a long work day, the Swiss don't treat fitness and exercise as hourly tasks. They cycle to work, and walk to and from the train station or bus stand. They always choose options that help them stay fit and in shape. Be it scaling a peak in Zermatt or paragliding in Interlaken, what we consider adventure activities are actually indulgences and family outings that everyone does on a weekly basis.
With a tad more preparation, we moved to city number two on the trip. I knew this was my chance, I had to push my limits. I was not going to leave Switzerland beaten by an 80-year-old grandma, so, Zermatt was just the motivation I needed.
A mountain town at the foot of the iconic Matterhorn peak, it's also a popular vacation destination for both locals and international guests looking to experience a thrill. It's the hub for skiing ,hiking and climbing.
I picked a tiny corner in a coffee shop by the hotel and sat with my book and pen, evaluating what activity would really make me challenge myself. Climbing got struck off instantly. Looking down from a five-storey balcony makes me nauseous so there was definitely no way I could climb anything that started at an elevation of 1,600 meters.
Skiing was a bigger conundrum. Would I rather lay on my back and make a snow angel or risk a few broken bones? Well, this wasn't that difficult of a choice.
I soon realised that a hike was my only option. I prayed to the mountain gods and came up with a less embarrassing excuse every time my lungs would give way. "Oh no, I'm not tired, just stopping to admire the beauty."
We started the hike early from the hotel and took a quick ride to Blauherd mountain station. All through the journey, I kept regretting my decisions, "I shouldn't have demolished that fondue, that extra bar of chocolate the night before was not a good idea, I should have just listened to my mom and built some stamina before the trip."
The plan was to hike from the base for approximately two hours, stopping at Stellisee lake and then going to the Fluhalp restaurant for an early lunch. As we started walking, my breathing took some time to acclimatise, so we'd occasionally stop to pick the juniper pods that make delicious Swiss gin or just pause to gape at nature showing off.
As I was taking photos, our guide pointed out the half-way point a little further away. It struck me that I'd spent 20 minutes hiking through rocky terrain, and I didn't seem to mind it. The mental block had vanished, I was just enjoying living in that moment.
The last leg of the hike felt different, my backpack didn't seem to be as heavy, my shoe bites didn't hurt as much and all I could think of was reaching my destination.
Lake Stellisee was the dreamy incentive I deserved at the end of the hike. Situated right in the middle of luscious green meadows, the lake reflecting the Matterhorn is an Instagram hotspot.
We sat by the lake for some time. I chose a big rock right next to the water, plugged in my ear phones so I could cut out the noise of the people around and stared at the still water. The last few days started playing in rewind.
The main reason I couldn't push myself to exercise regularly was because I was so scared to fail and give up that I just didn't try. I didn't want to feel self-loathing after quitting Pilates in a week, so I convinced myself that I didn't have an hour to spare after work. The pile of excuses kept building up and somewhere in that mess, I lost the drive to even try.
I am a stressed-out scaredy cat by nature who never really likes to rock the boat, but when push comes to shove, I have the ability to hike for kilometres. The Switzerland trip pushed me to take on challenges that were way out of my comfort zone, and the surreal feeling of finishing something I started was a bigger reward than the slight discomfort I had to deal with through the journey.
As we waited for our lunch to arrive, I poured myself a glass of beer and laid back on the chair, feeling a little less guilty, a little less pressured and a lot more confident to sign up for the gym membership I've been putting off thanks to my Swiss eureka moment.